I went home to New Hampshire to have thanksgiving with some of my family. Even though there is no snow on the ground yet, it is freezing up their. That didn't stop me from enjoying the outdoors. Right down the street from my house is Lake Massabesic. It is a fresh water reserve for the city of Manchester so your not allowed to go swimming in the water or use motorboats. The environment is really untouched and has a lot to offer. The lake has some amazing walking/hiking/biking trails that go around the entire two parts of the lake. Their are all these really cool remote beaches in some really random parts.
This is the start of my hike.
I found this really cool chimney still standing with no house in sight.
Tattoo Dave leads me and my buddy Russ deeper into the woods. Dave is a total nature nerd and an awesome tattoo artist. Check out his work Born Trouble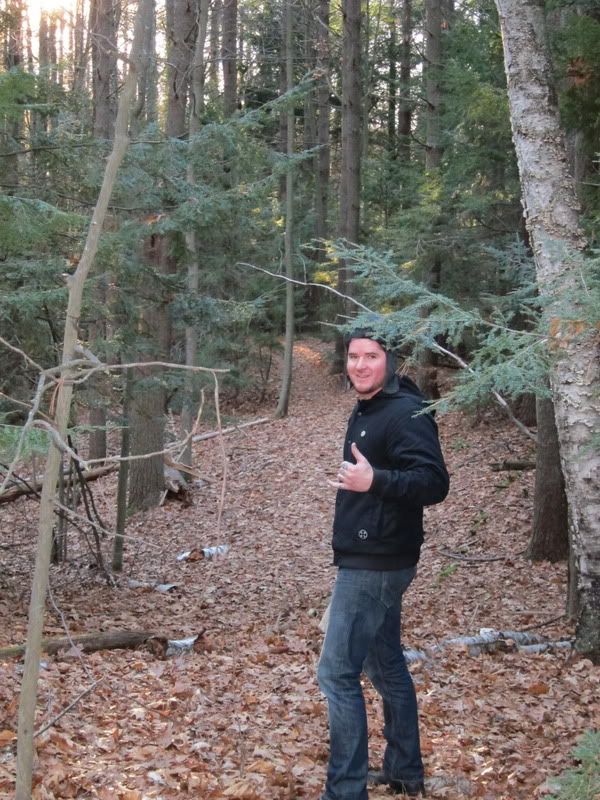 No Swimming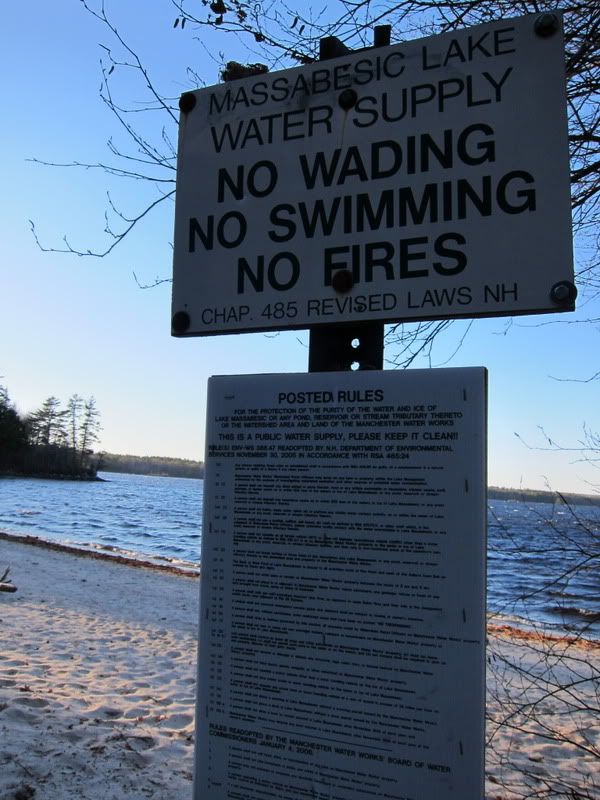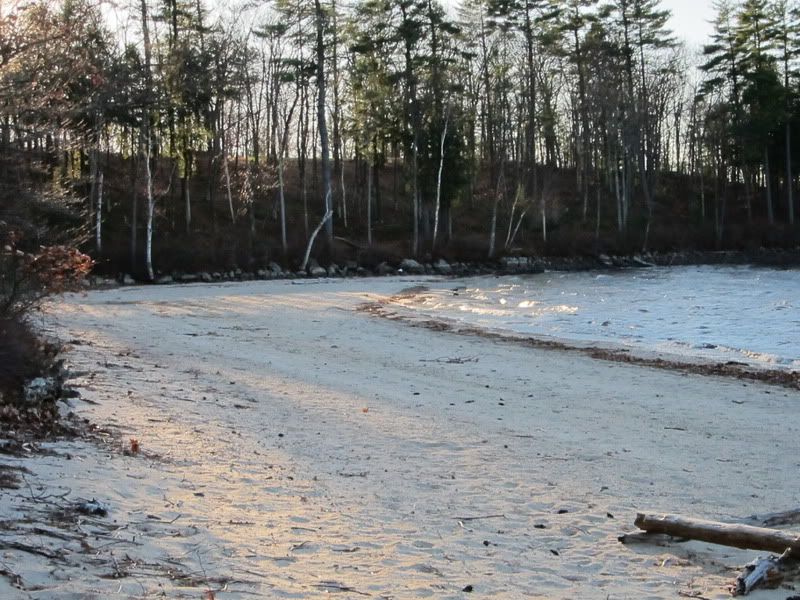 We stumbled upon this poor little guy stuck about 7feet up in this small tree. He must have been chased up the tree and froze to death.
We stopped at one more beach before we headed back.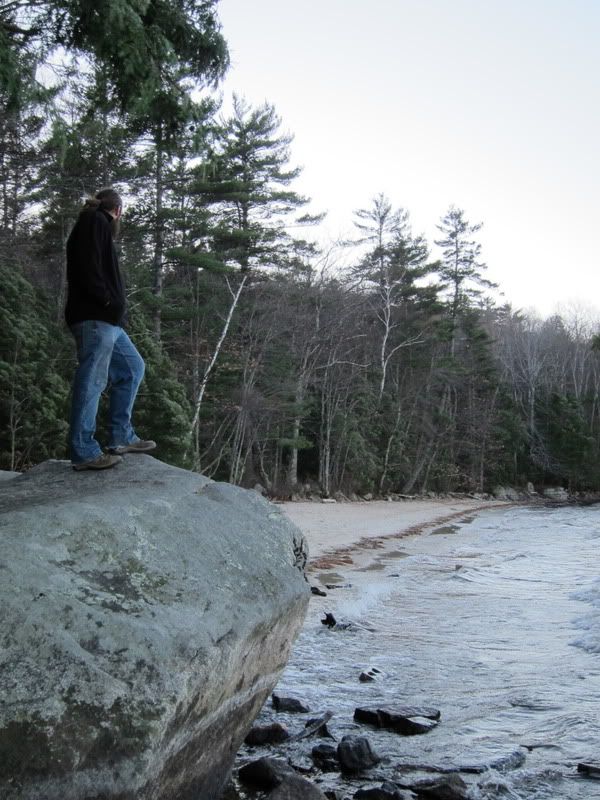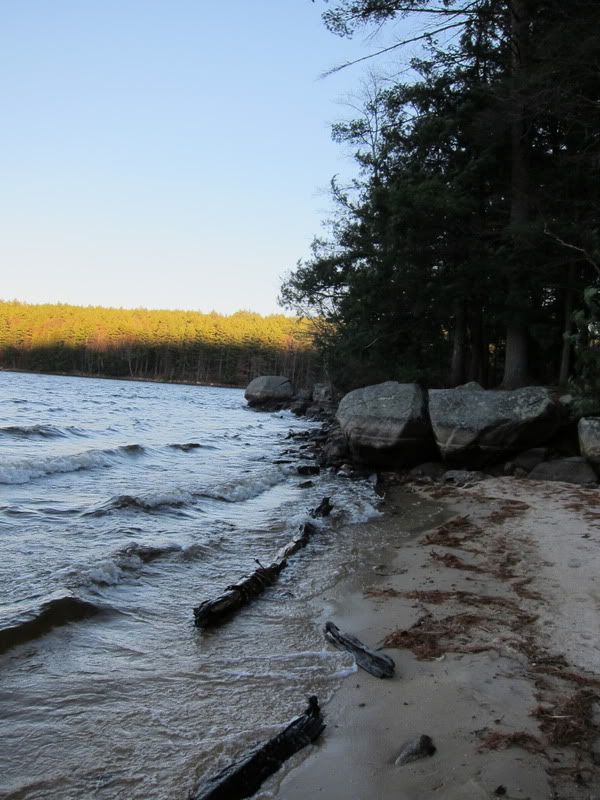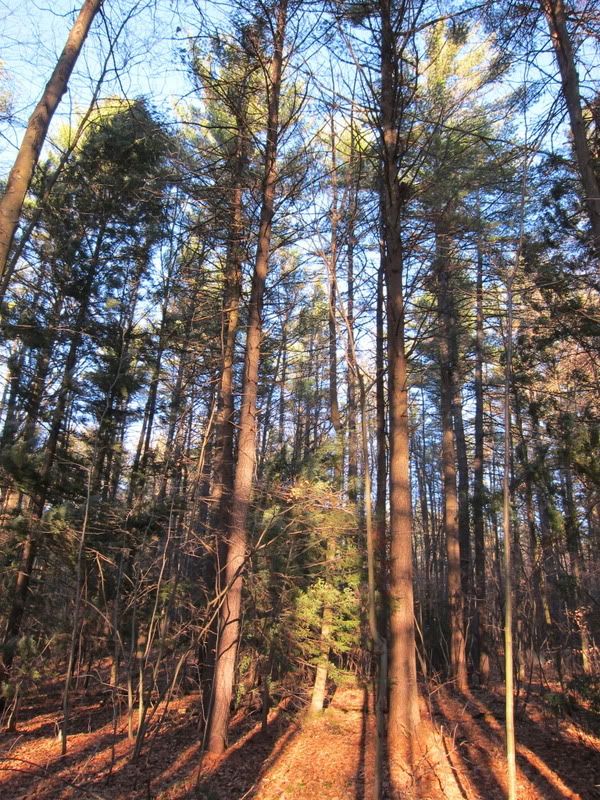 We had an early thanksgiving at my moms house on Wednesday and the main thanksgiving was at my aunts on thursday. I didn't take really any pictures though.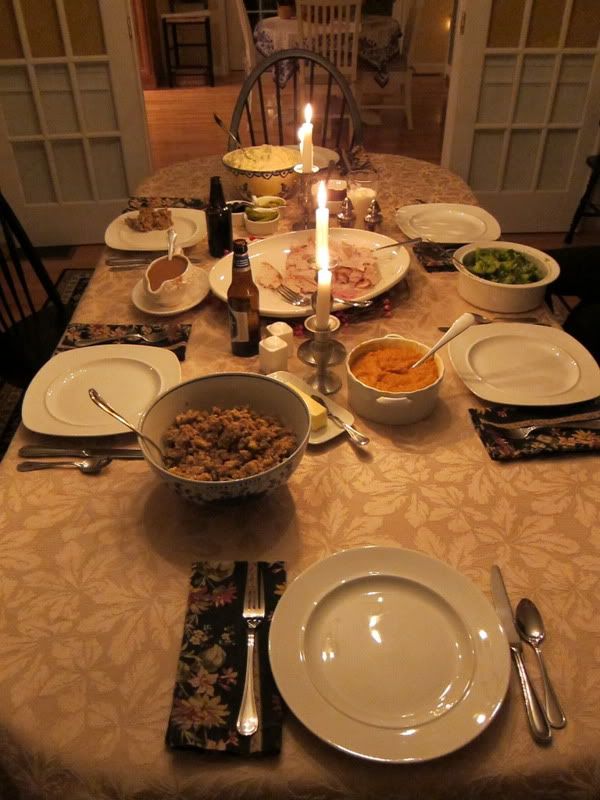 Heres a pic of my brother and my cousins huge dog. She is really skittish for being so big.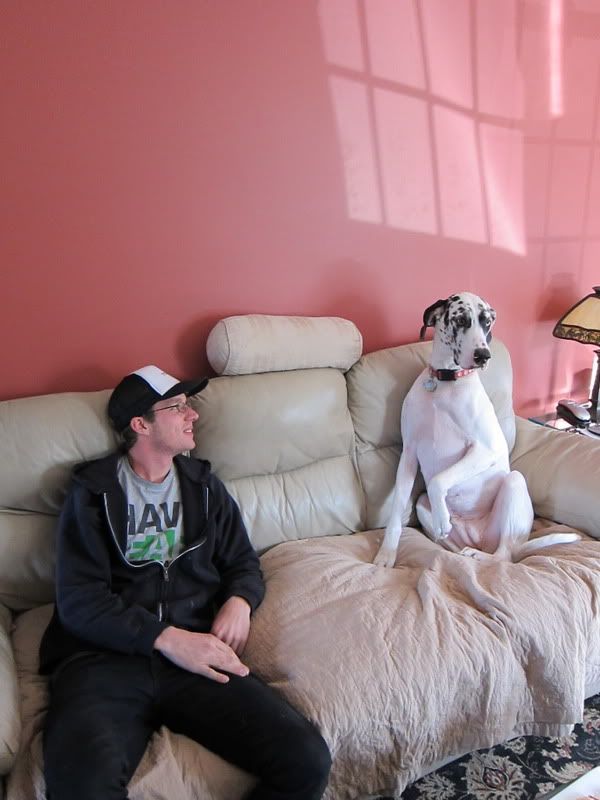 After all the food and family time. I went on another hike to a different section of the lake and woods.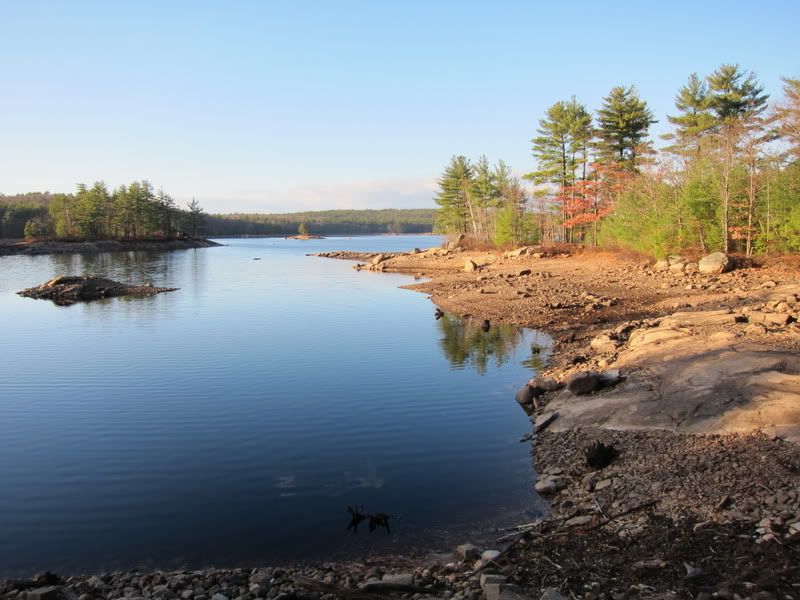 During this little hike Dave found this big boulder that he could rock back and forth. So we all teamed up and tried to push it in the lake.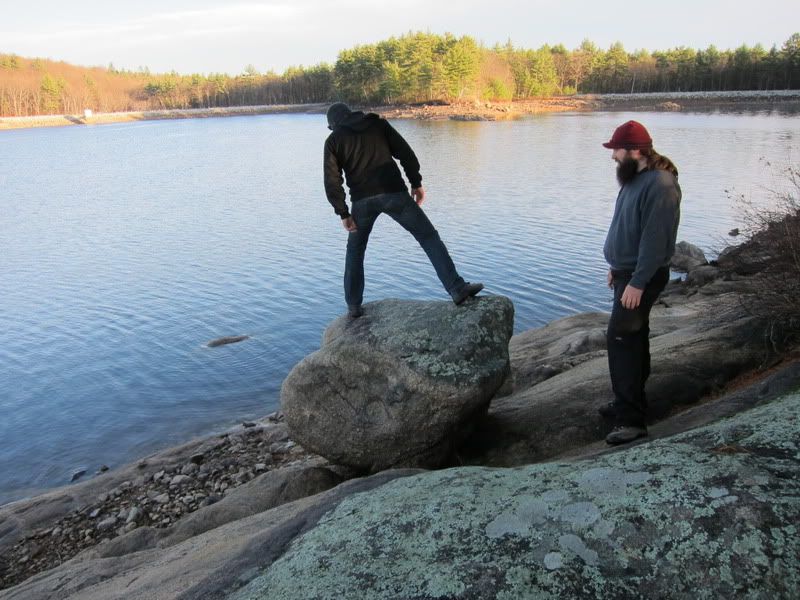 This wasn't working out so well.
Neither was this.
So we took a little brake to asses the situation.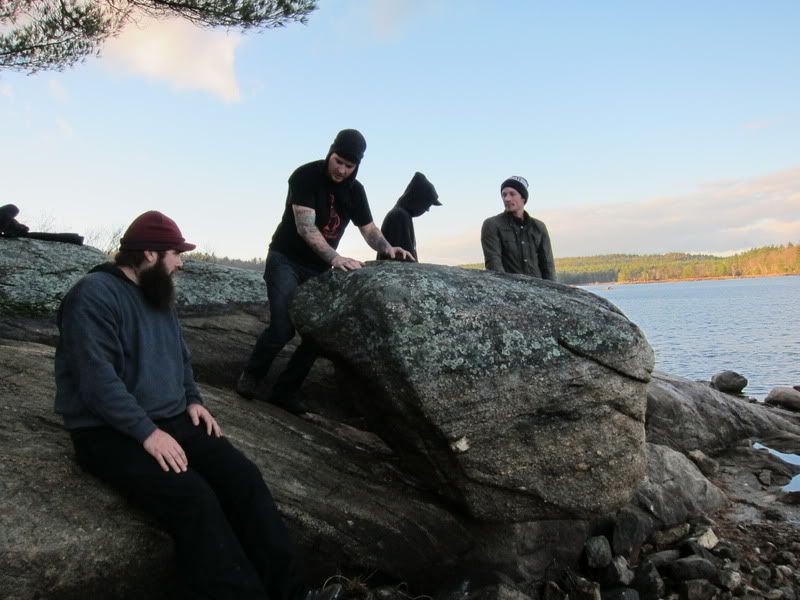 We decided we needed to spin the rock clockwise to have a better shot.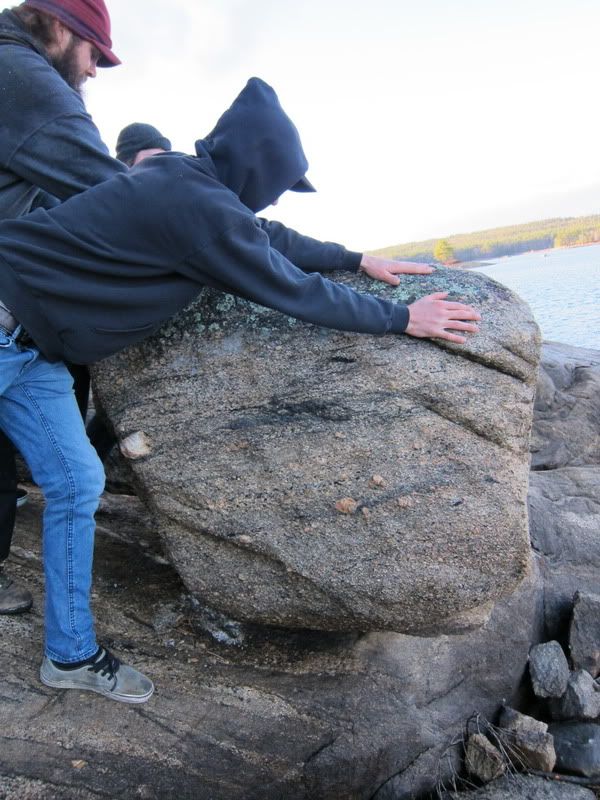 A few more pushes and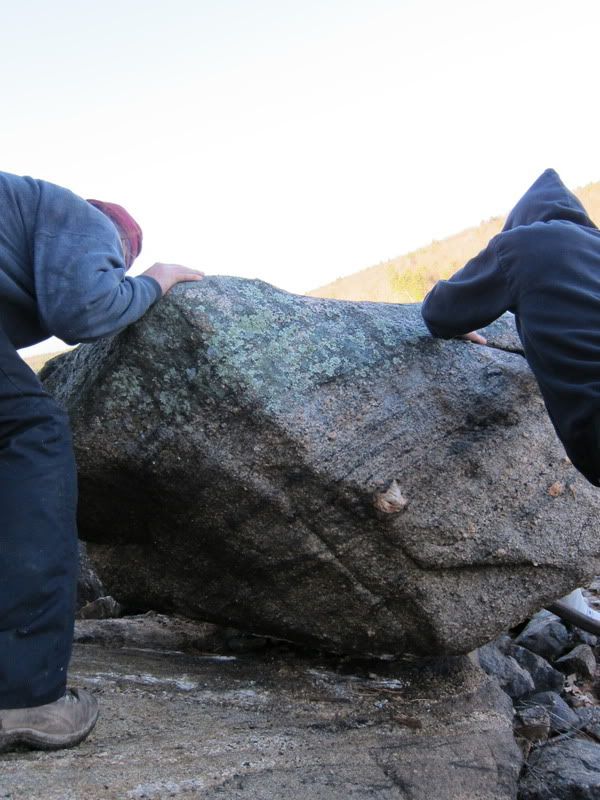 She's Rockin N Rollin!!!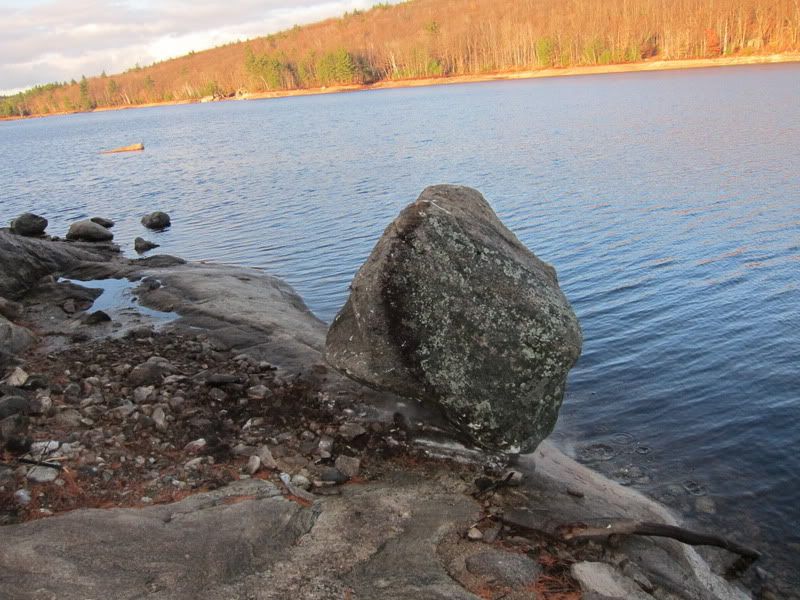 Success!
High Fives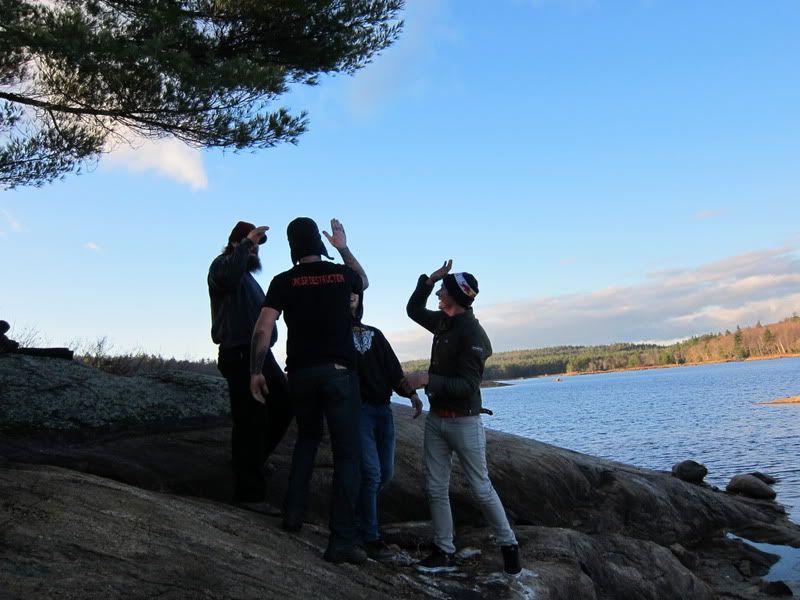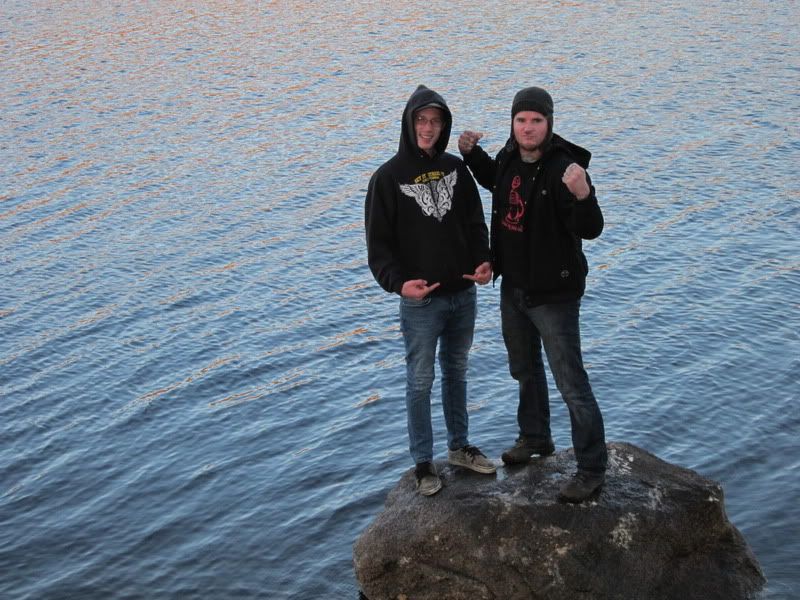 I didn't come out unscathed.
Dave and I are now Blood brothers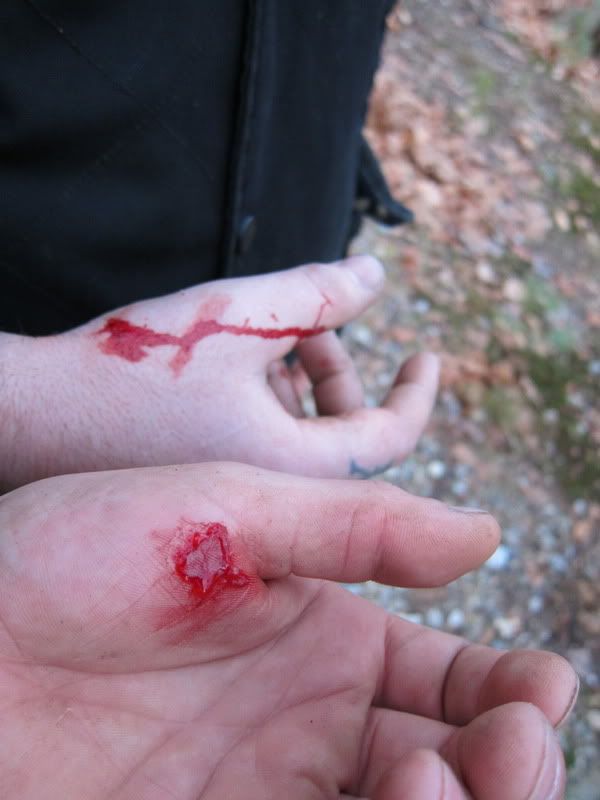 HAHA. this is really all I had to blog about. Exciting right?
Been jamming some T. Rex- Electric warrior
Follow my twitter   HERE