STAGE 3: Phase 1 'LS1 Mock Up'
Okay we are back with another update.. And this time with out any money spent, well sort of..
Lets start of this week with one of the two beers for Octoberfest month. We have Buffalo Bill's Brewery "American Pumpkin ale" Man oh man can you taste the spices in this thing.. The nutmeg and cinnamon really pop out to you when you try this beer, its kind of a good/bad thing you might say. After a couple of beers the spices come on to strong for me..
Next we have Saint Arnold Brewing, straight from TX (you know I had to rep). This is their 'Oktoberfest beer'. One word describes this beer "Smooth,"a full bodied, malty, slightly sweet beer celebrating the Autumn harvest. This rich beer has a round malt flavor and an above average alcohol content perfect for a cool fall evening. A good pick up.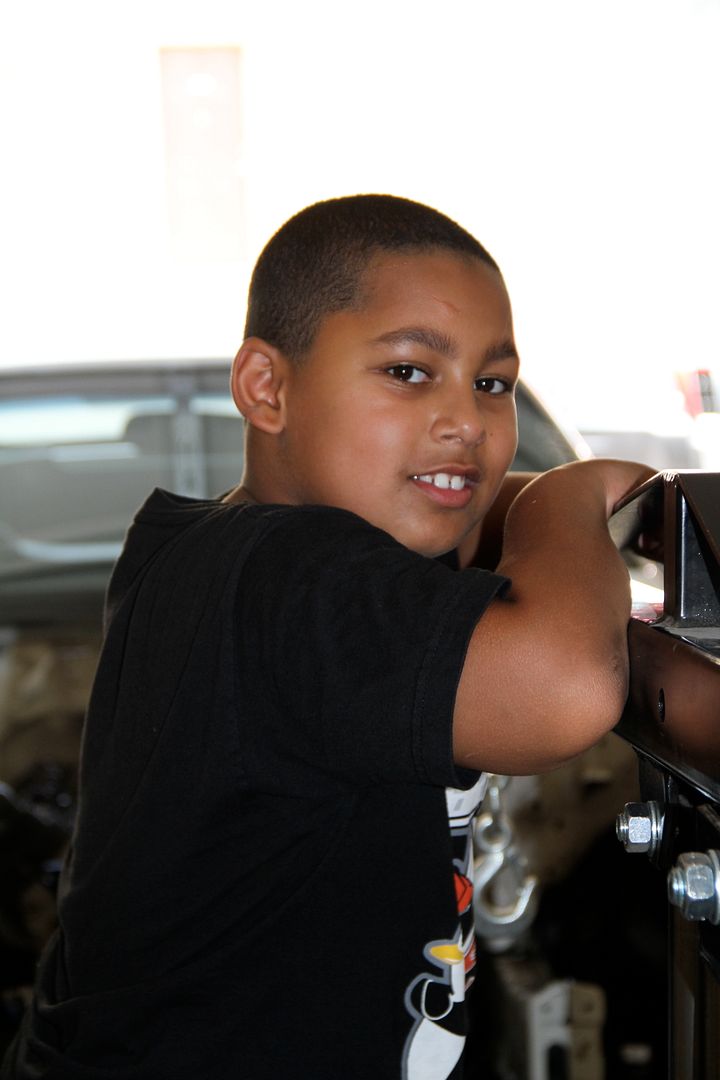 Got me a little helper for today's engine drop, My lil Bro cam by to help out..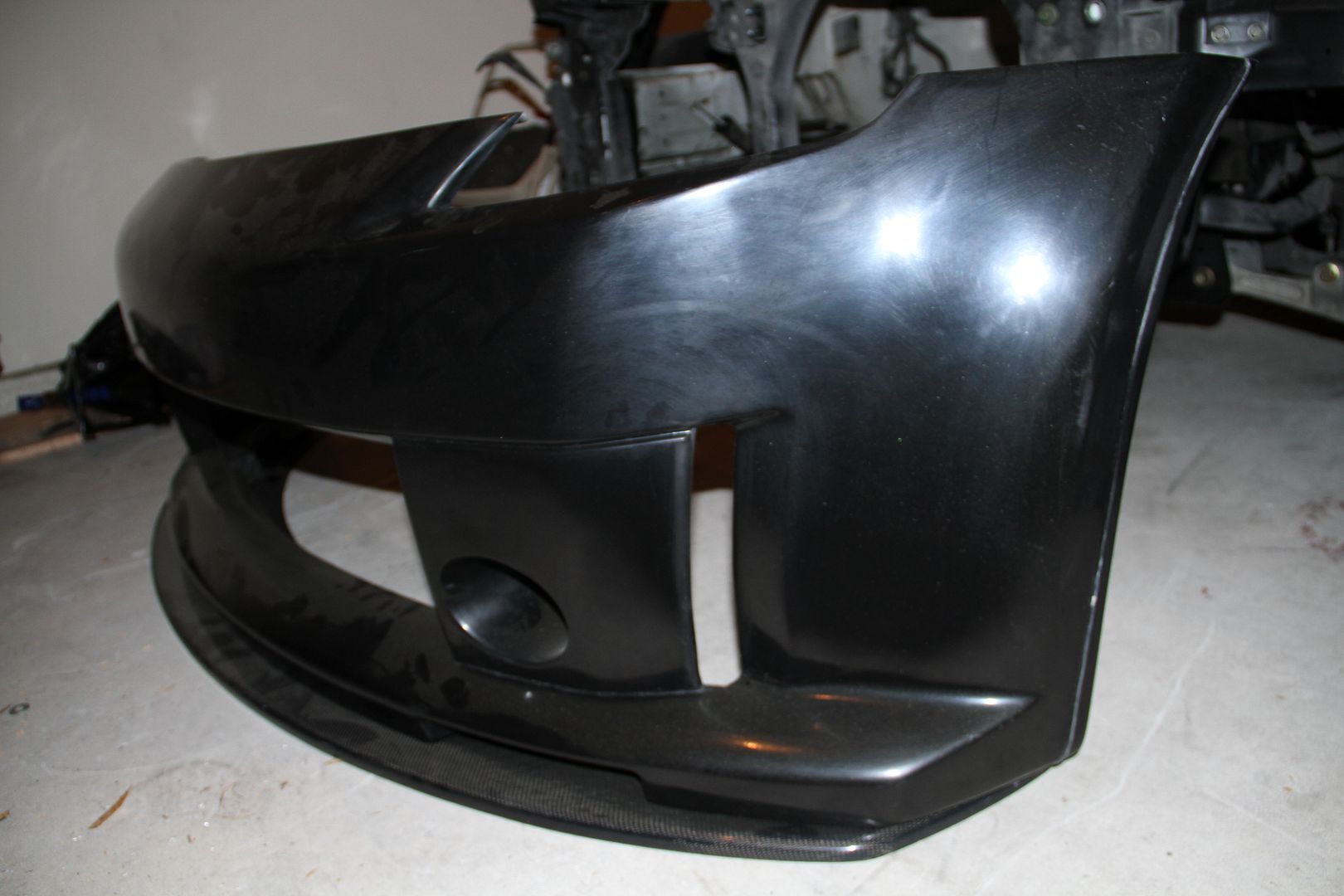 So in the last post someone mention if I got a new bumper, and the answer is yes. Needed to change it up a little, but I will say this. If I am not happy how this bumper looks when all said and done, I will def change it back to my old style.
I like this bumper cause it flows really nice, reminds me of the stock bumper. I also really like the CF lip it as, but sad to say I will not be using this cause it will be broken to **** after one track day. So instead I will make a custom lip out of plywood, just how us TX boys like them.. Check out my boy Stew's plywood lip..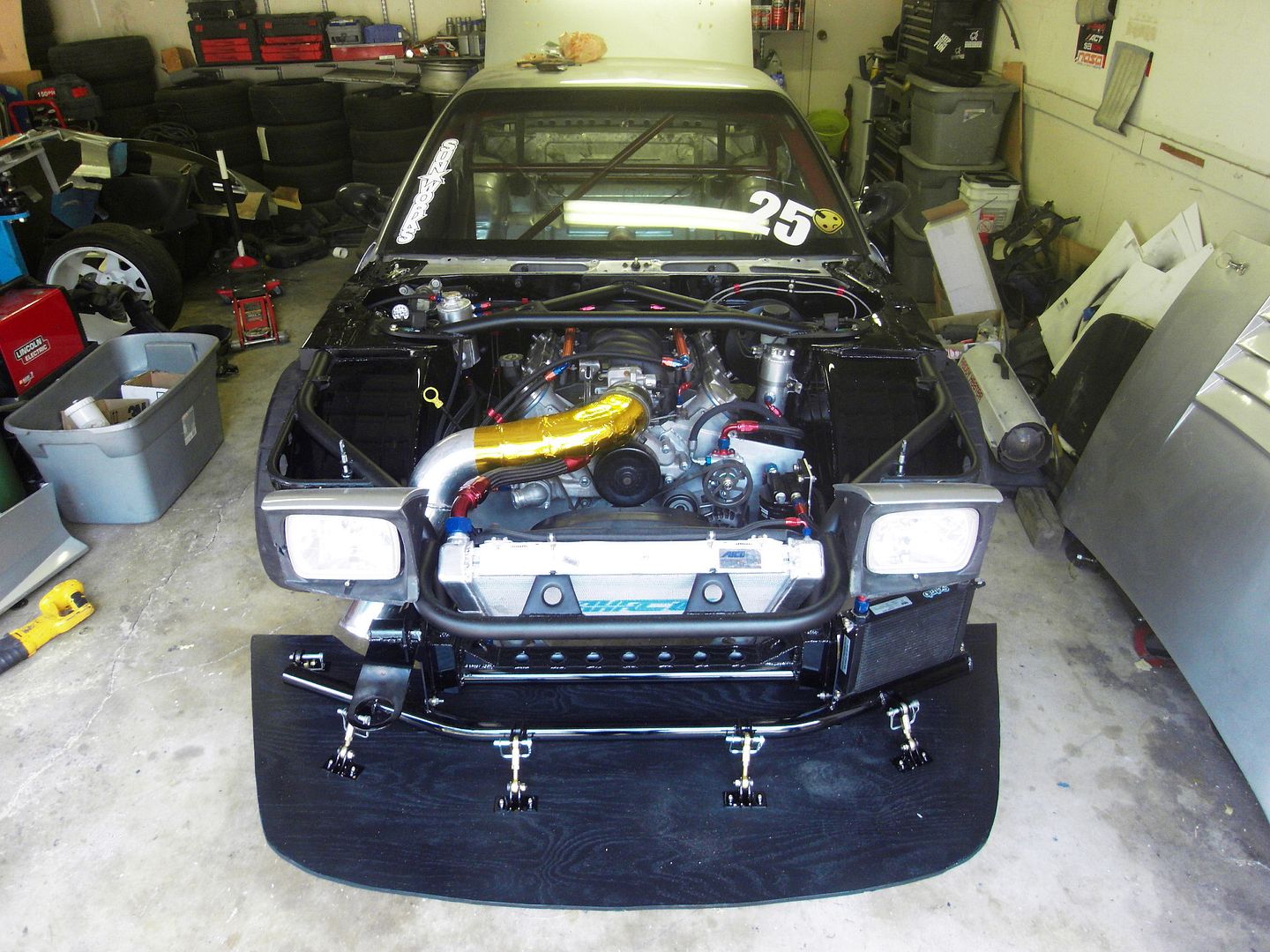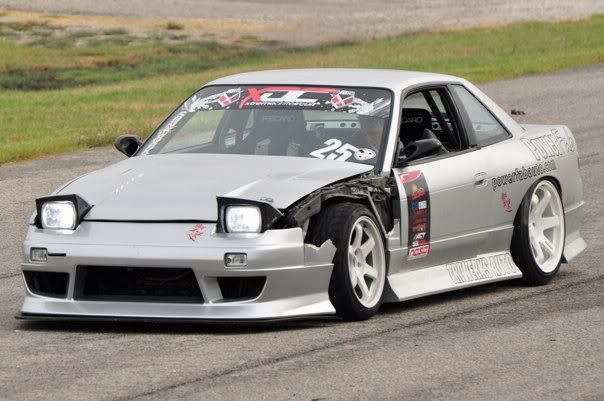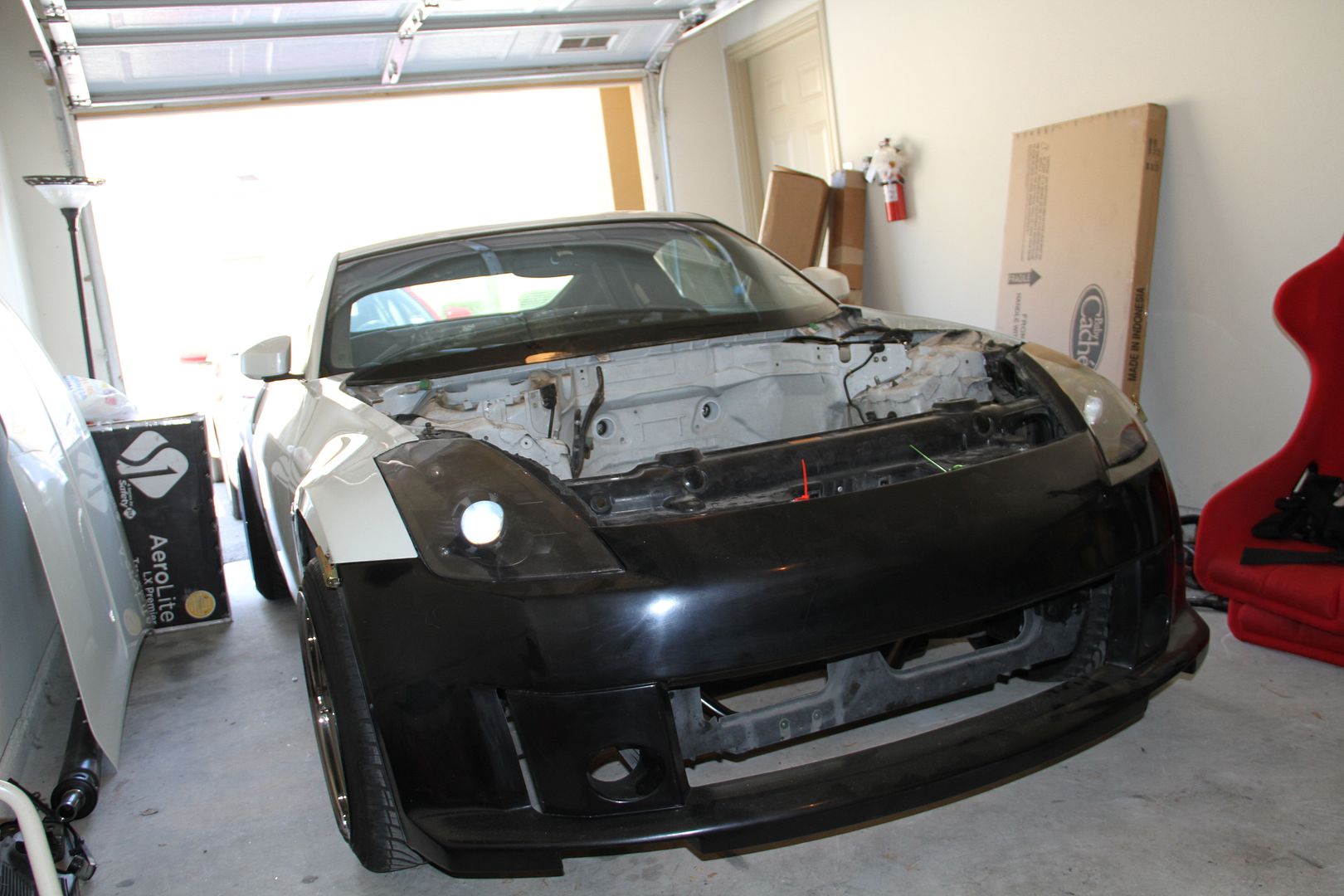 Just to see what the bumper looks like mocked up with out engine in.. Thoughts?
BAM!!!!! engine is in son….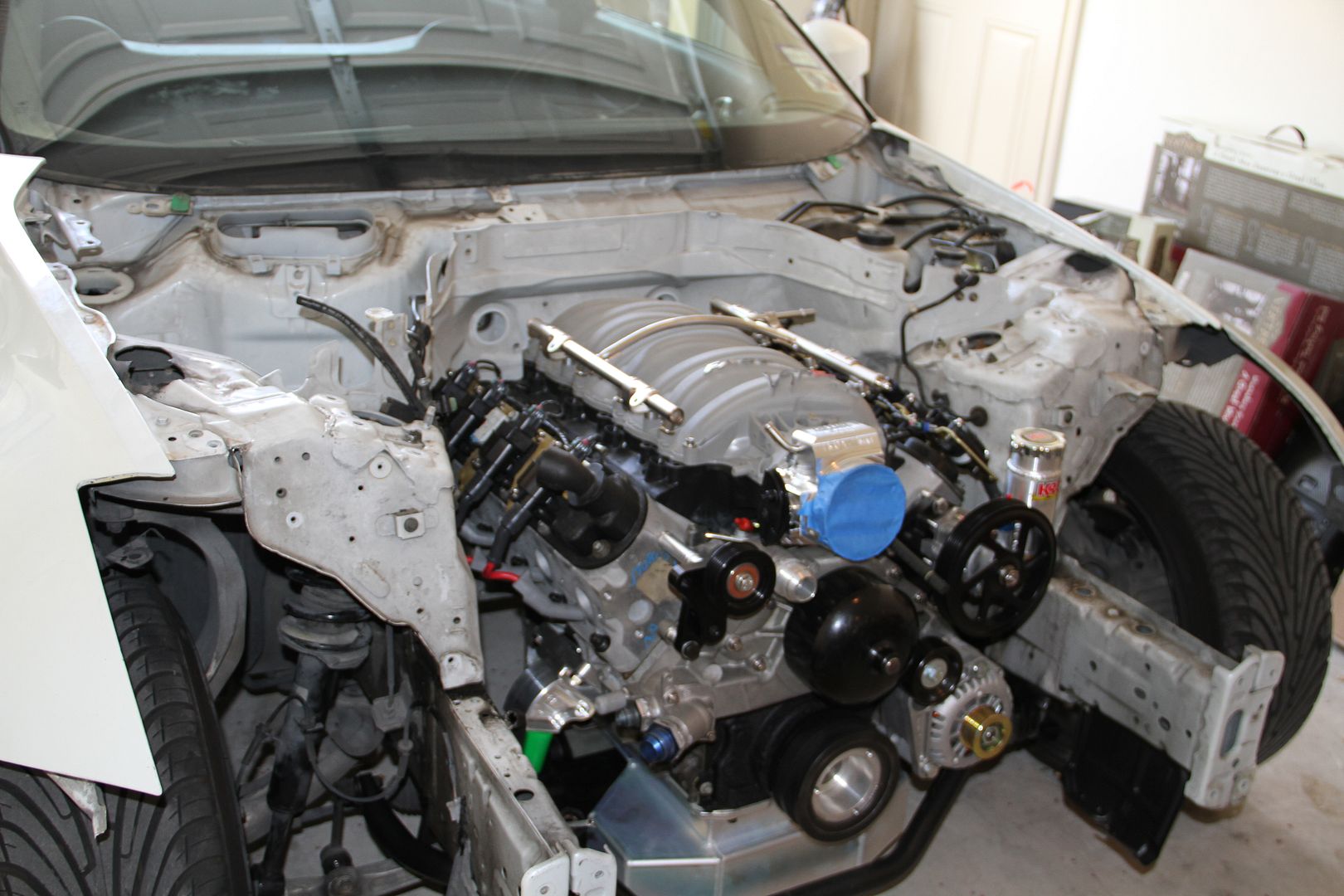 The install went really smooth, mounts lined up perfect…
To me it looks like this engine belongs in a Z…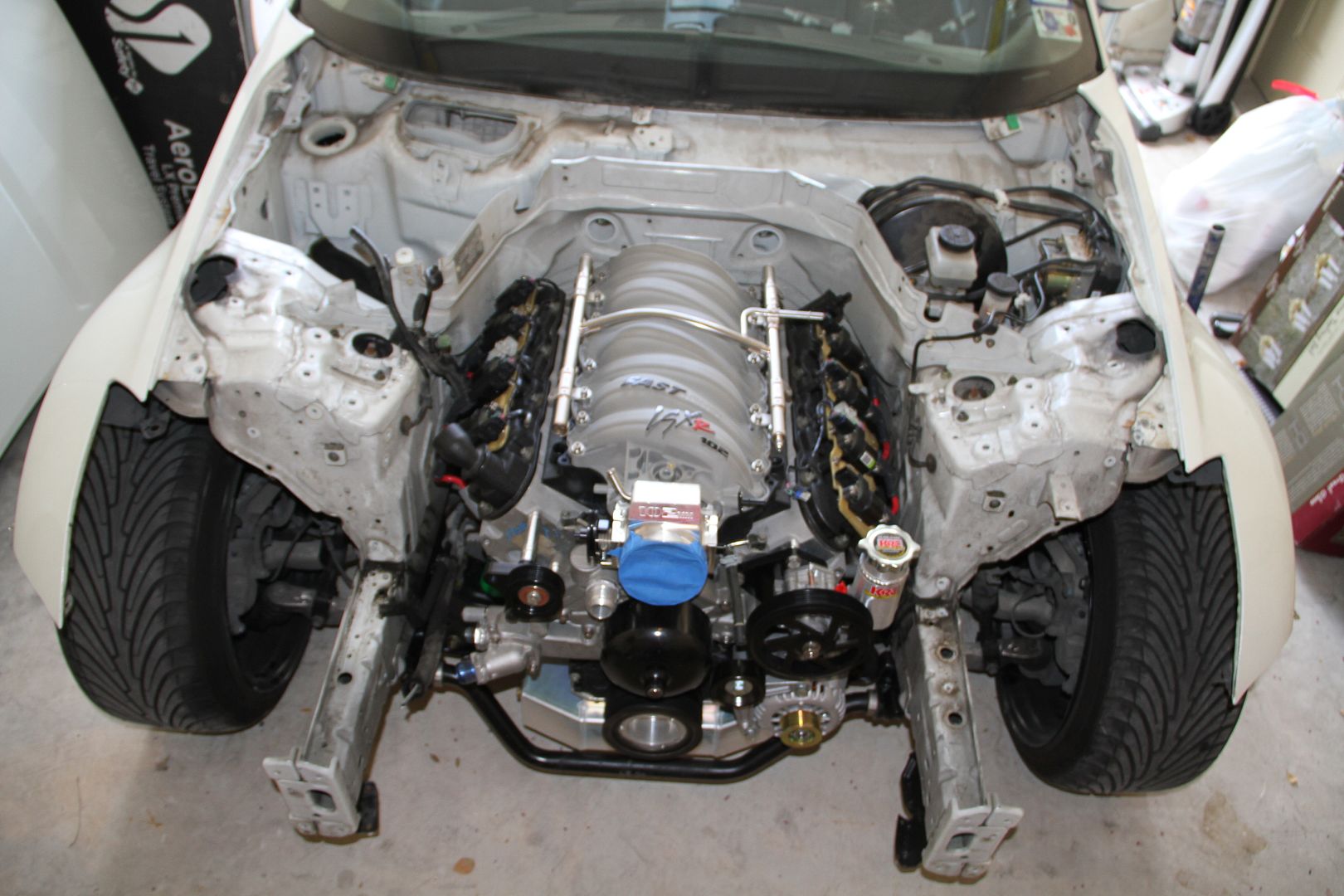 You can say it was meant to be, I guess..
Front shot of the motor
Totally different from a VQ motor..
I know people wanted to know how low this LS sat compared to a VQ, well here it is…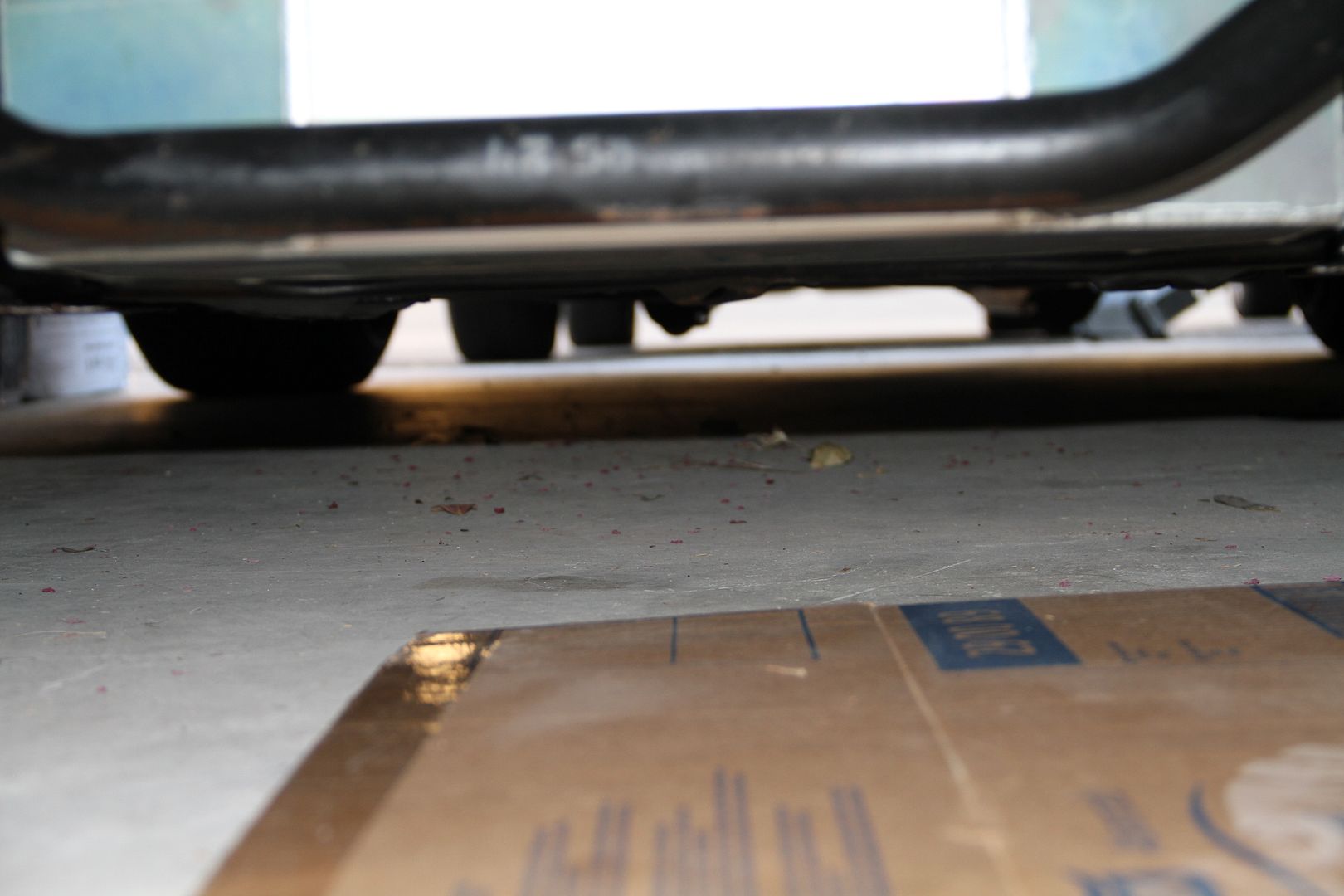 Sits right above the sway bar.. I would like it to sit a little here in my book, just cause I ride so low.. We will see what I can do..
Plenty of clearance. Oh by the way I am selling this FAST fuel rail so let me know if you are interested..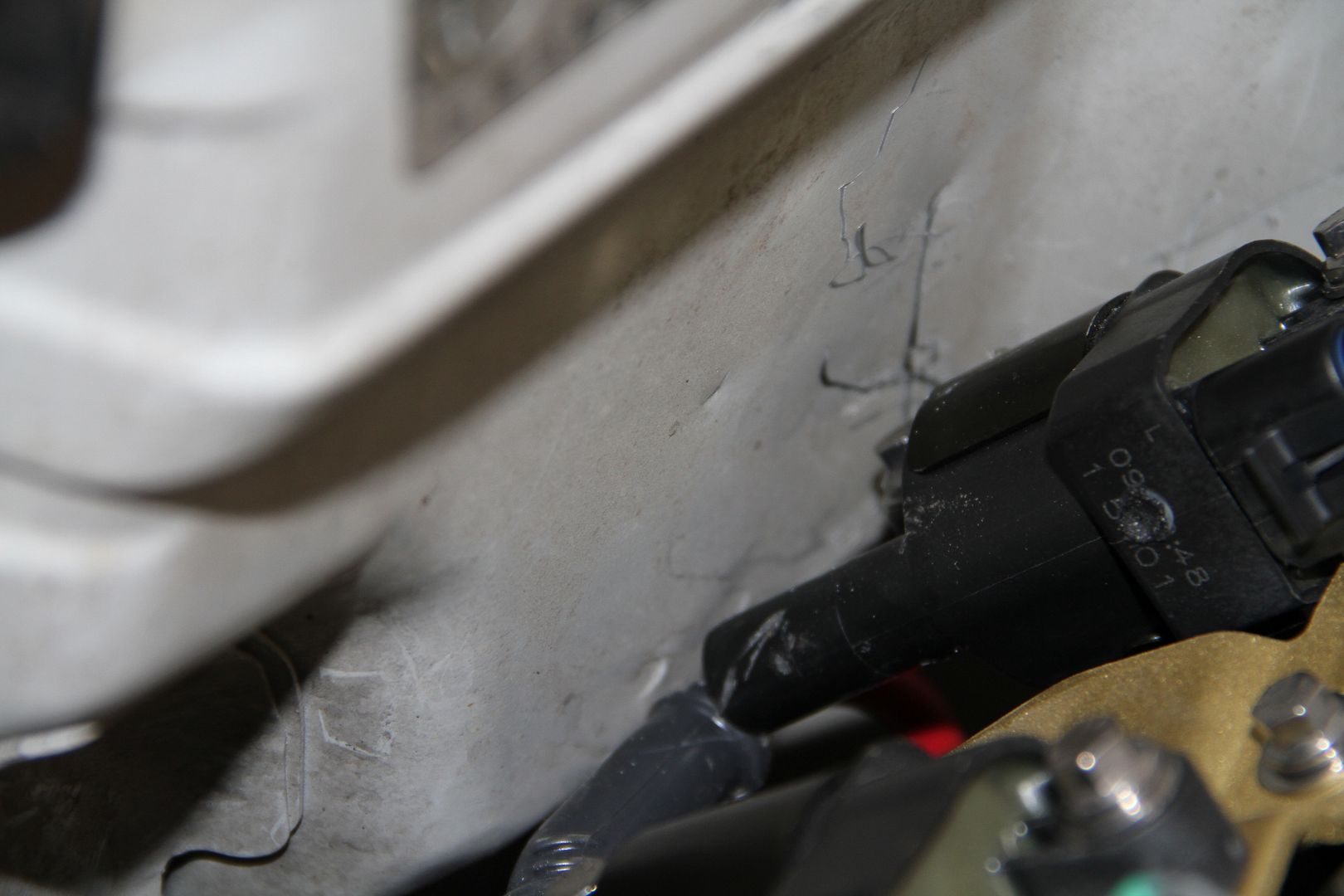 Now I did run into a little problem. The passenger side coil was hitting the fire wall. I know people were saying make sure you have the right mounts on the right side, but mind you I had this motor in the bay before today. So I will check it out again when it comes out the car again. If not it is an easy fix.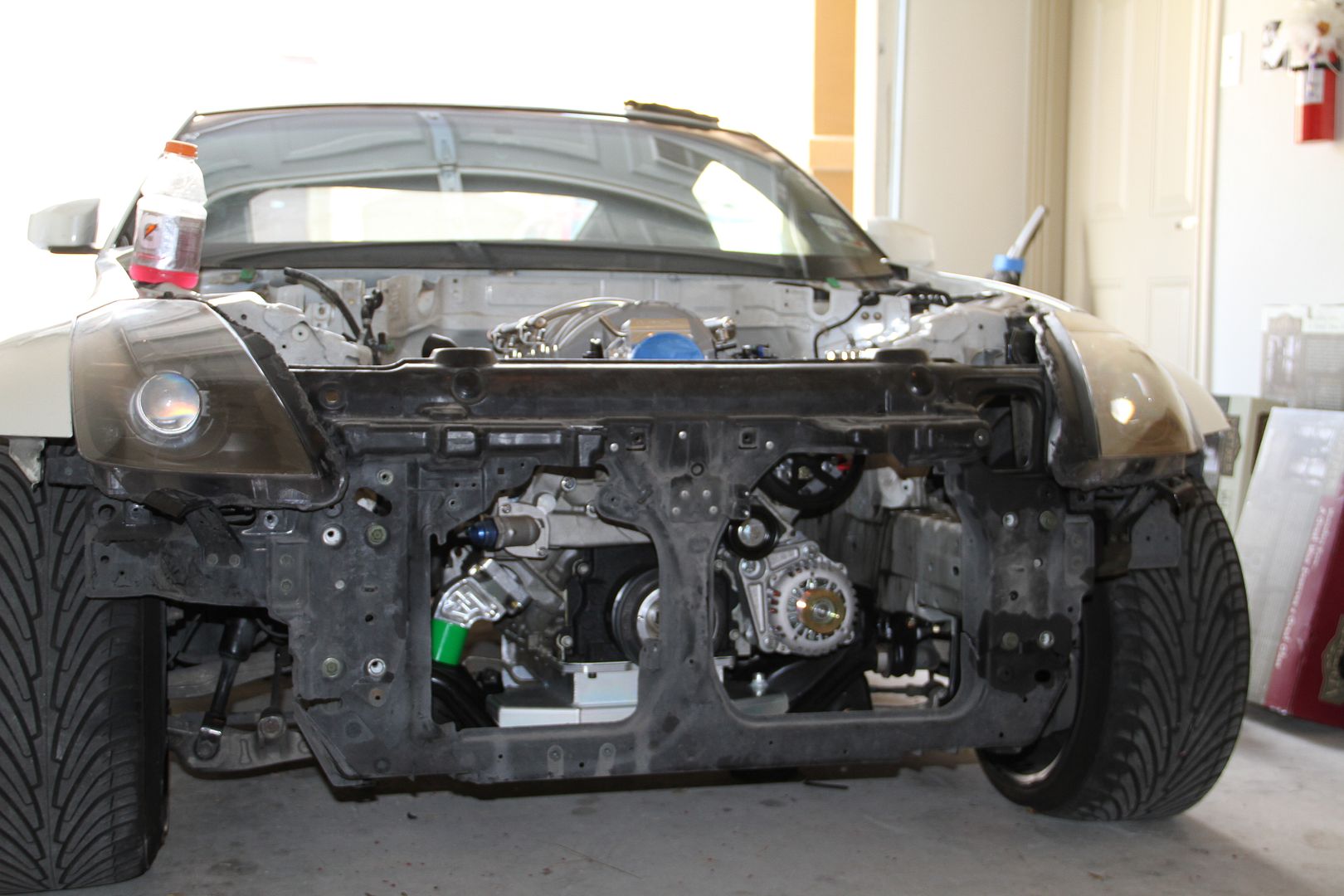 Replaced to front support to see about clearance, but it really does not matter cause this is getting replaced with a front tube chassis :JAMIN: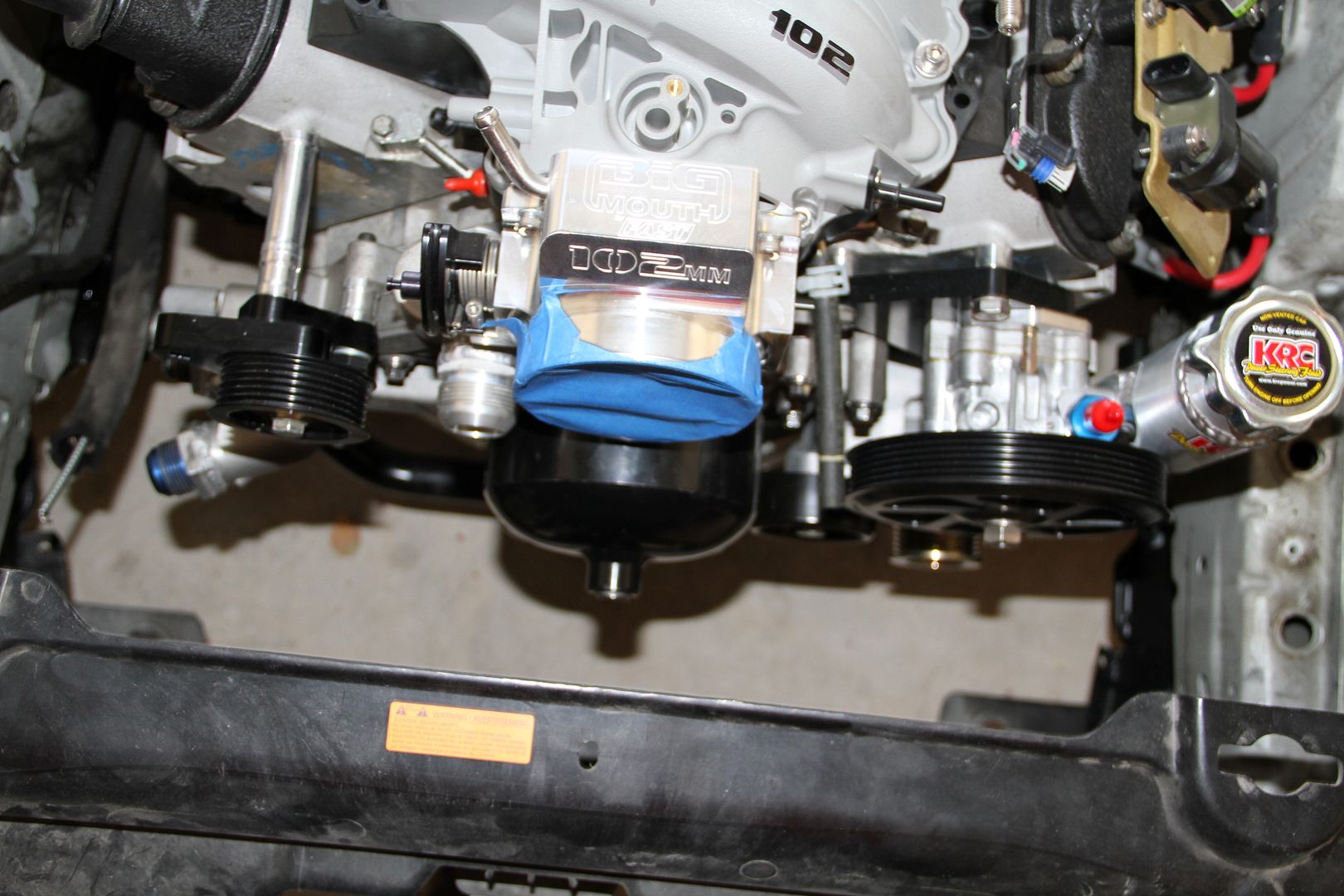 Here is my clearance without the Rad/Fans….
Placed the new front bumper on just to get an idea what it will look like.. Going to be a beast.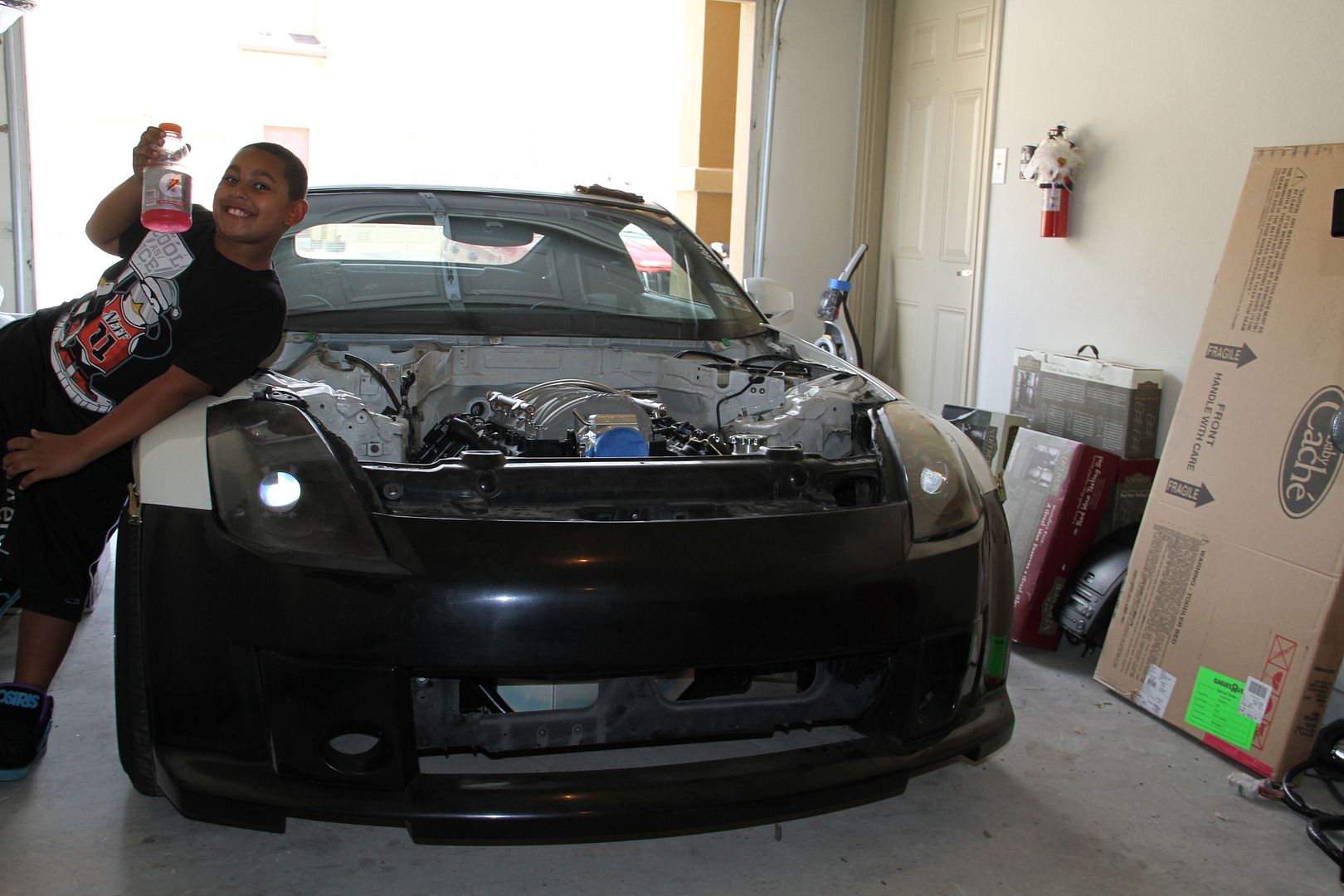 That's it for today, Thanks to my Bro for all the help. Next stage is going to be an exciting one and I know you guys will like..
Total price so far: $9,089.16
Next week STAGE 4: Phase 1 'The start of something great "tube chassis"'