STAGE 2: Phase 1 'Dropping Engine'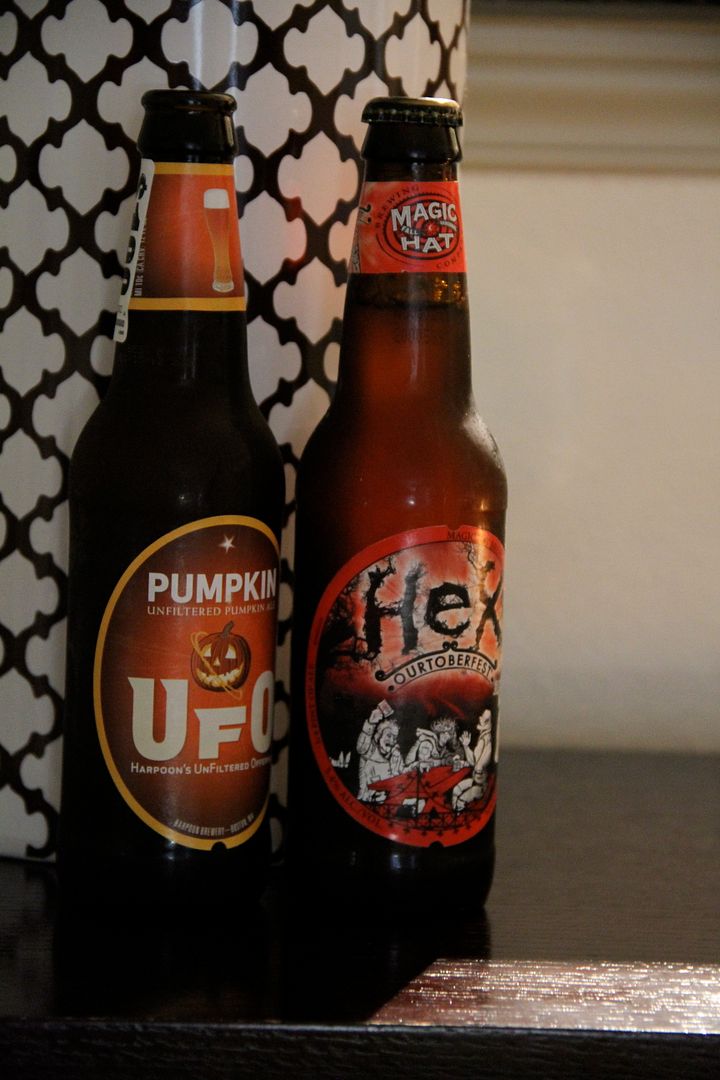 So like I said last week,here are two more Octoberfest beers. We have UFO Pumpkin, which is really good in my opinion. I like their Hefeweizen so this one did not disappoint at all.Easy drinking with a lingering pumpkin aftertaste on the back of the tongue so good..
Next we have Magic Hat "HEX", I just love Magic Hat's marketing.. Well I really like this beer, love that they used Toffee and Carmel gives a good taste but finishes with a smoky taste.. Really good…
Okay before we jump into the build this is a short one due to it only referring to pulling the motor and shipping it off, but it is an important one.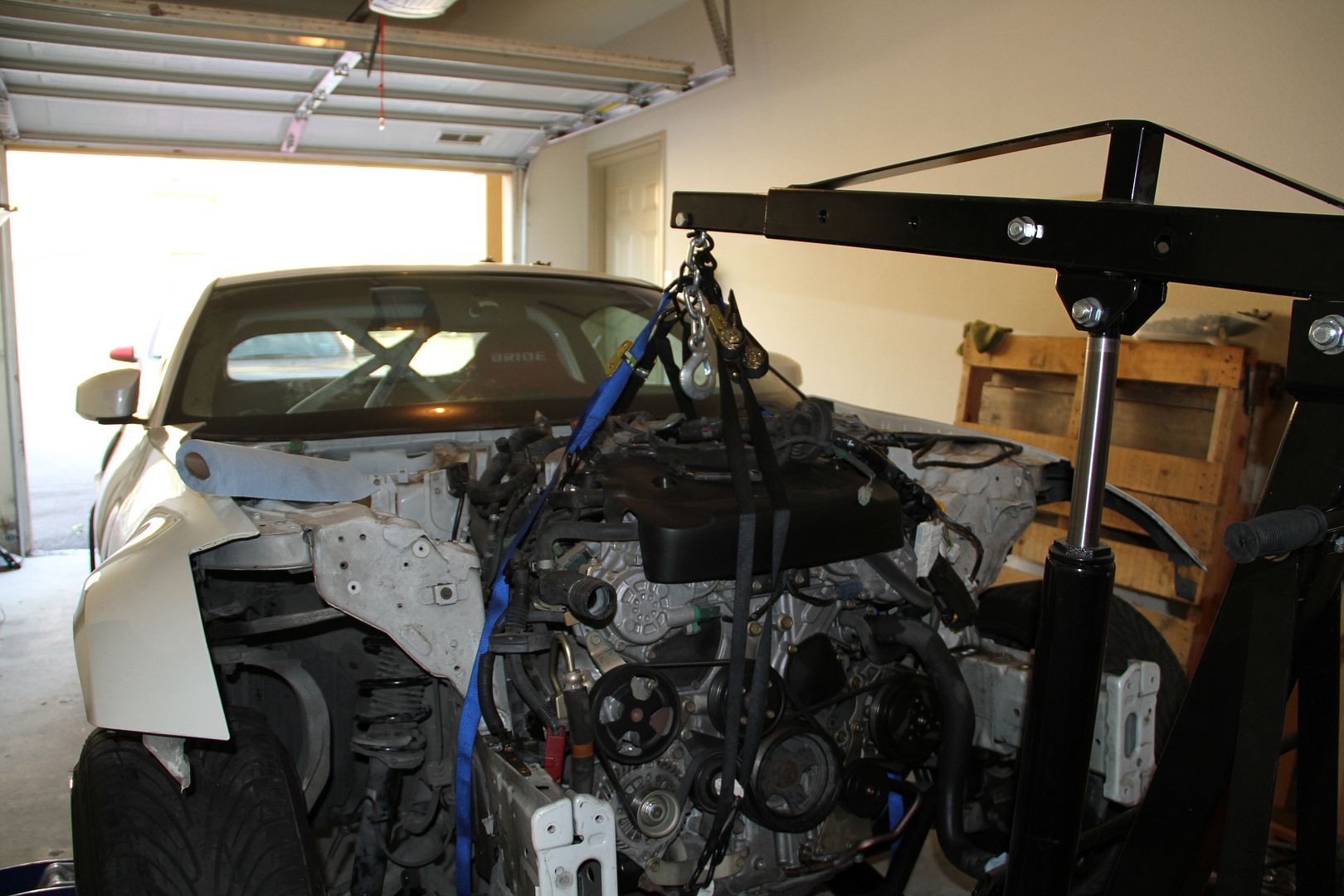 Make sure you have a good engine hoist. I started by removing the tranny first and all the exhaust from the car.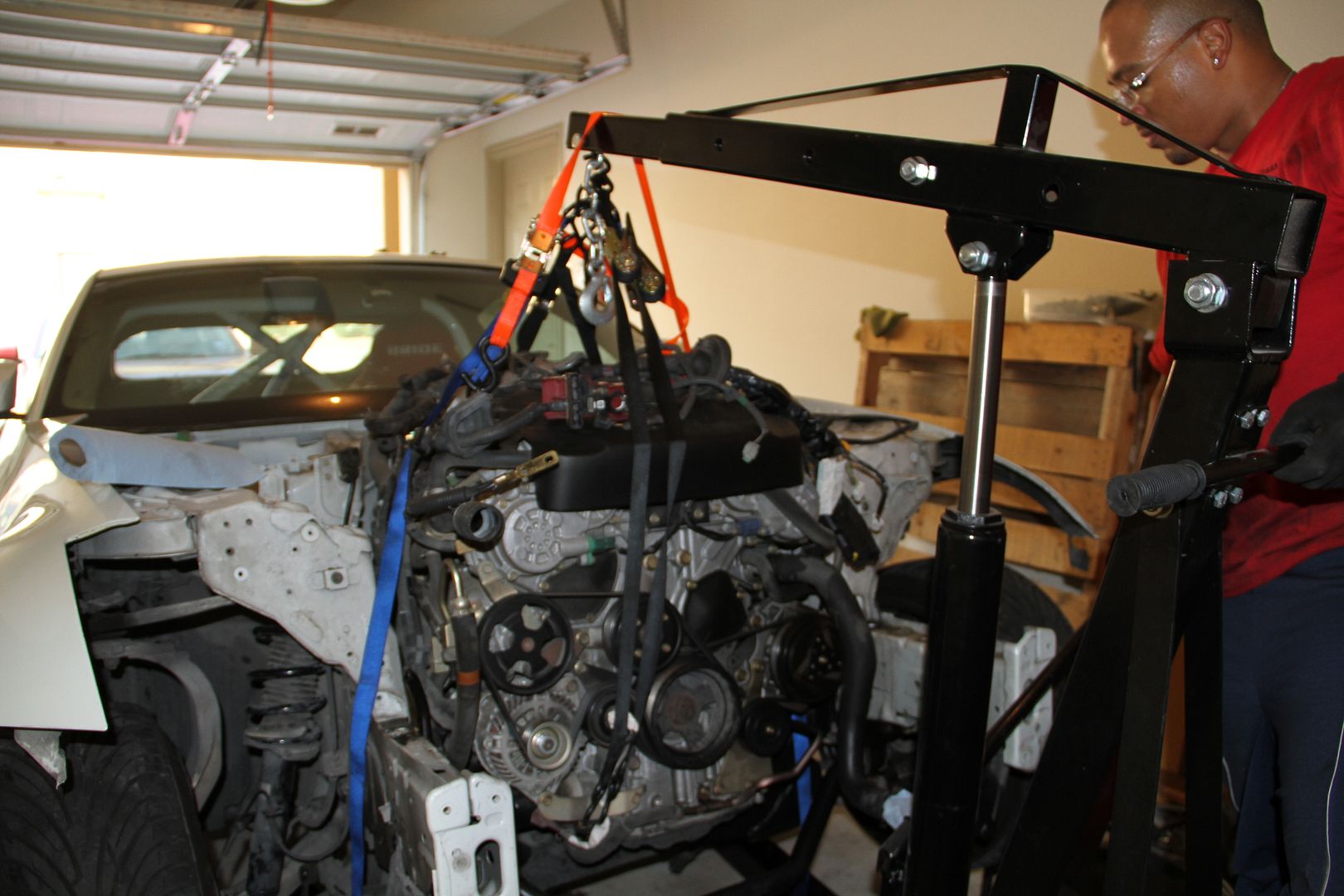 After I did that I started to remove all the radiator support stuff with the radiator. I then proceeded to remove or disconnect all the wires. I also just snapped/cut all hoses I was not going to use, including power steering hose, fuel and so on.. Reason for this is that I plan to replace all of these with AN hoses anyway…… And one last thing say goodbye to AC……..lol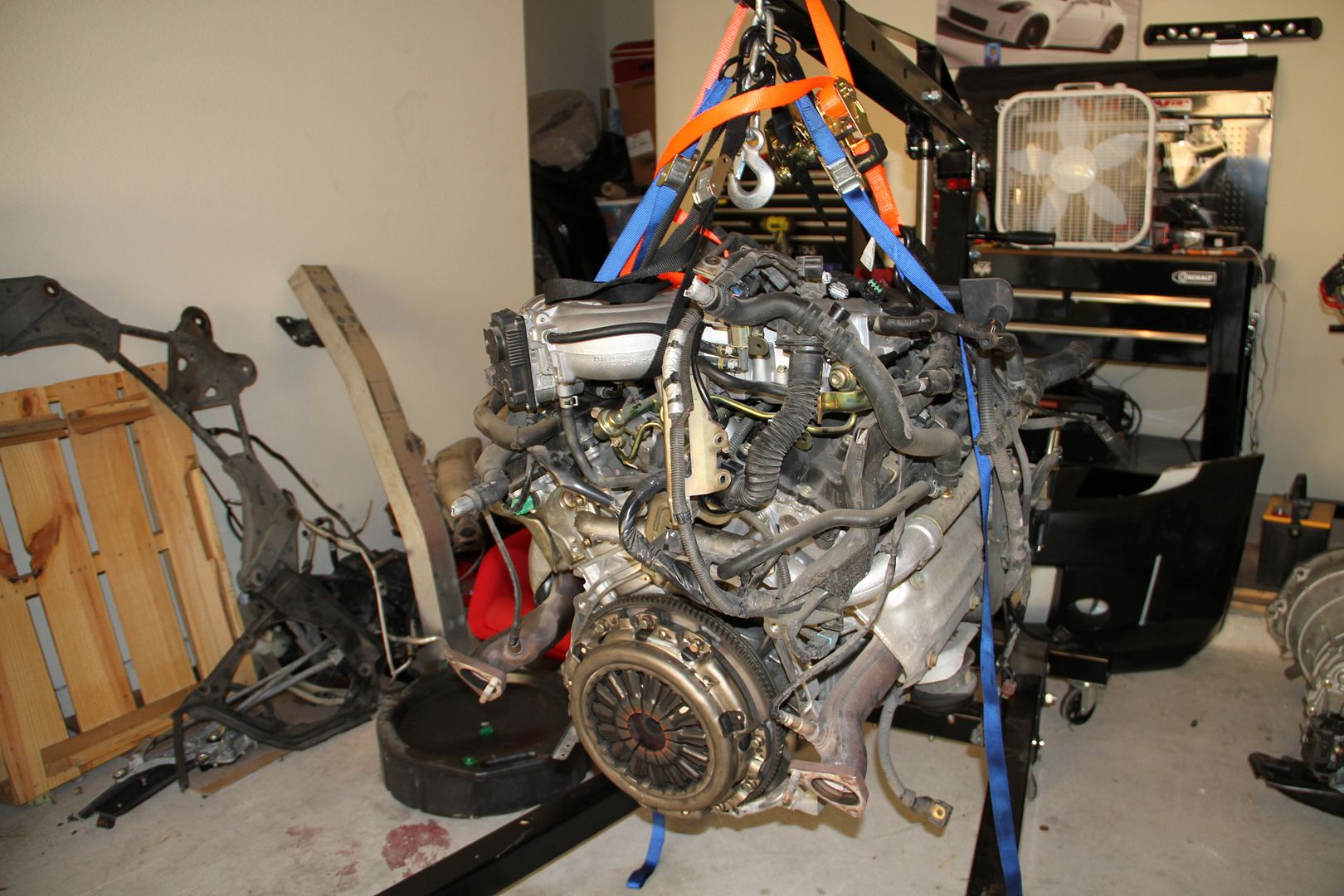 And she is out….. It is really easy to remove the VQ motor, it was only me doing it and it took me two days, due to work… So don't be scared to do it your self…
Already have a buyer for the engine/tranny so I have to crate them up for shipping…
Sat like this for a couple of days do to me not having my wood yet…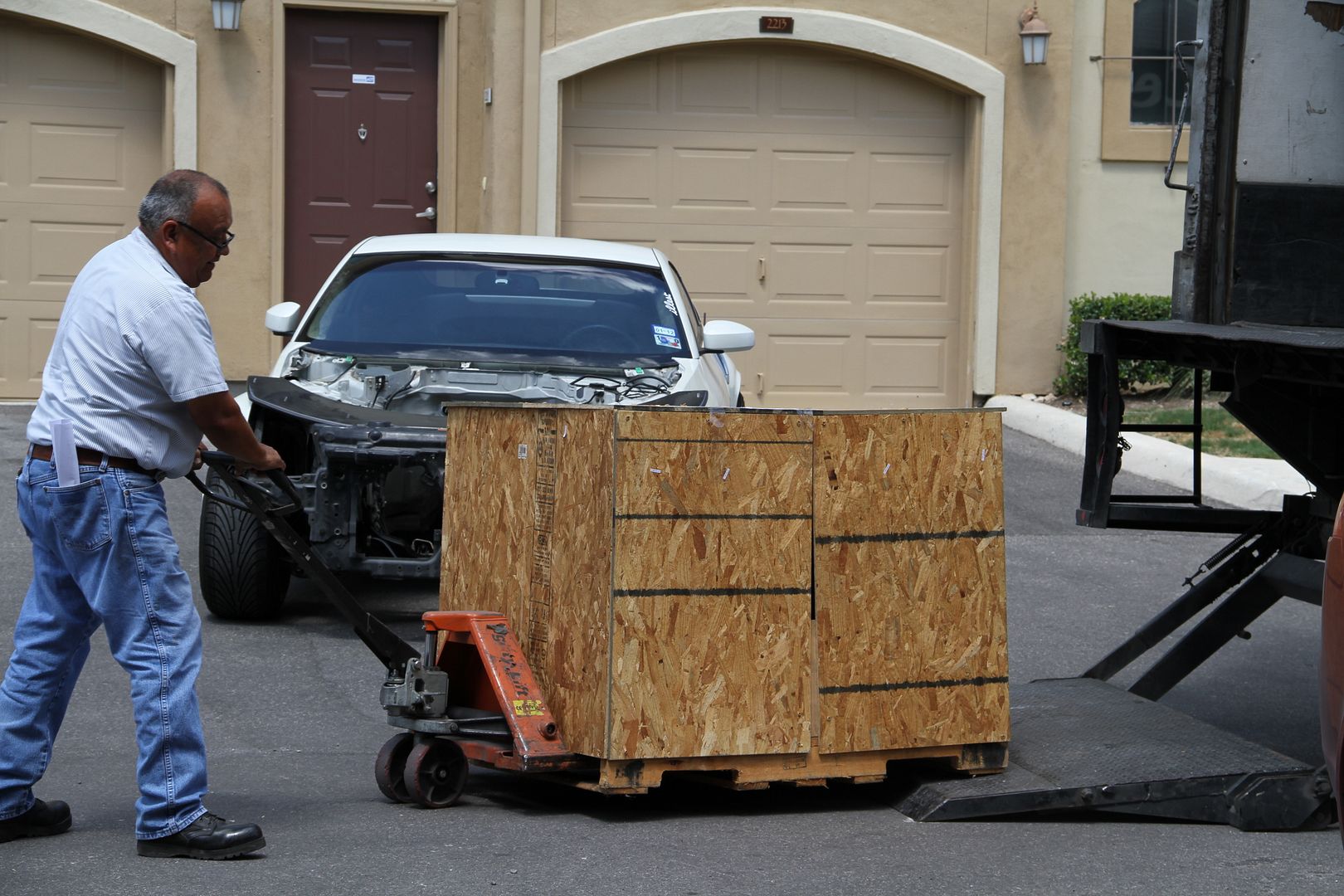 Finally got my wood and had every thing crated up and secured… Truck/shipping guy arrived and it was time to say goodbye to this VQ motor
going up…..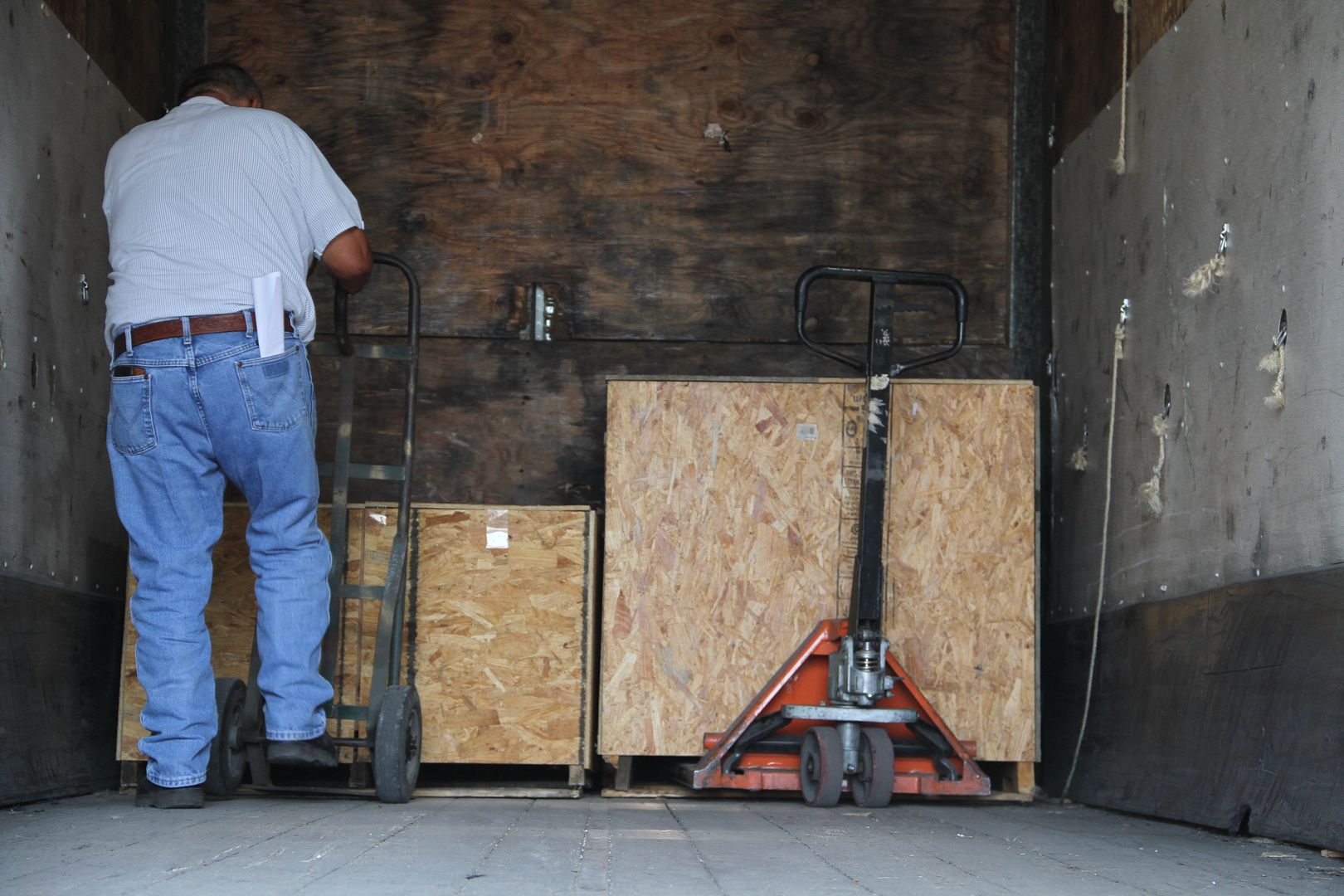 Goodbye,.,., we had fun but it was time to move on….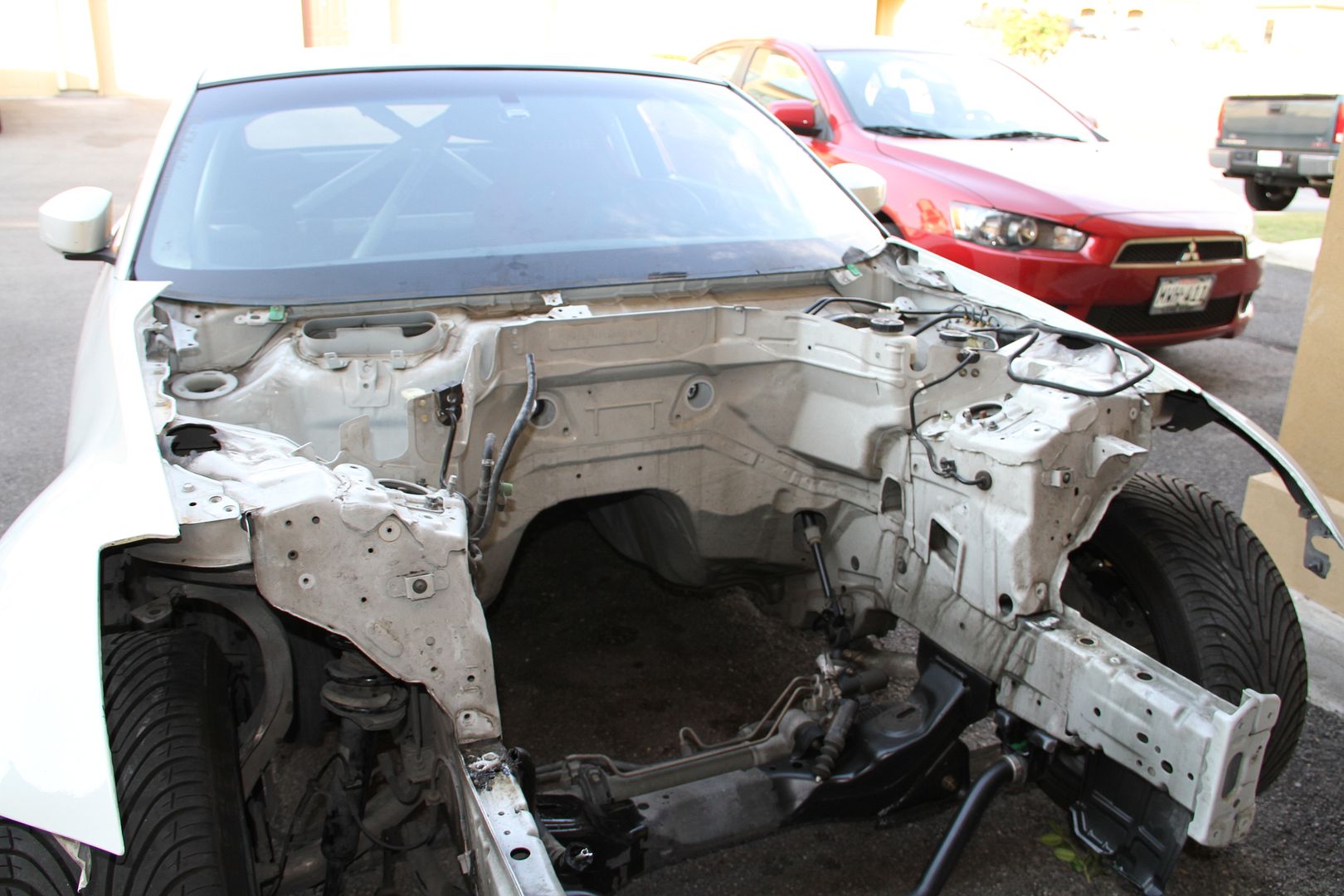 Here is what the bay looks like with out nothing in it… I also removed my windshield wipers and almost every clip..
Before the LS1 can put up his "there is no place like home" frame. I will be doing a list of things to make his home pretty.. For one I will be removing the ABS system and redoing my brake lines… I might also cover up all holes I am not going to use… Oh and lets not forget about the main ingredient,, my tube chassis…
So since we did not spend no money this week,, I think we are doing good…lol
Total price so far: $9,089.16
Next week STAGE 3: Phase 1 'LS1 Mock Up'