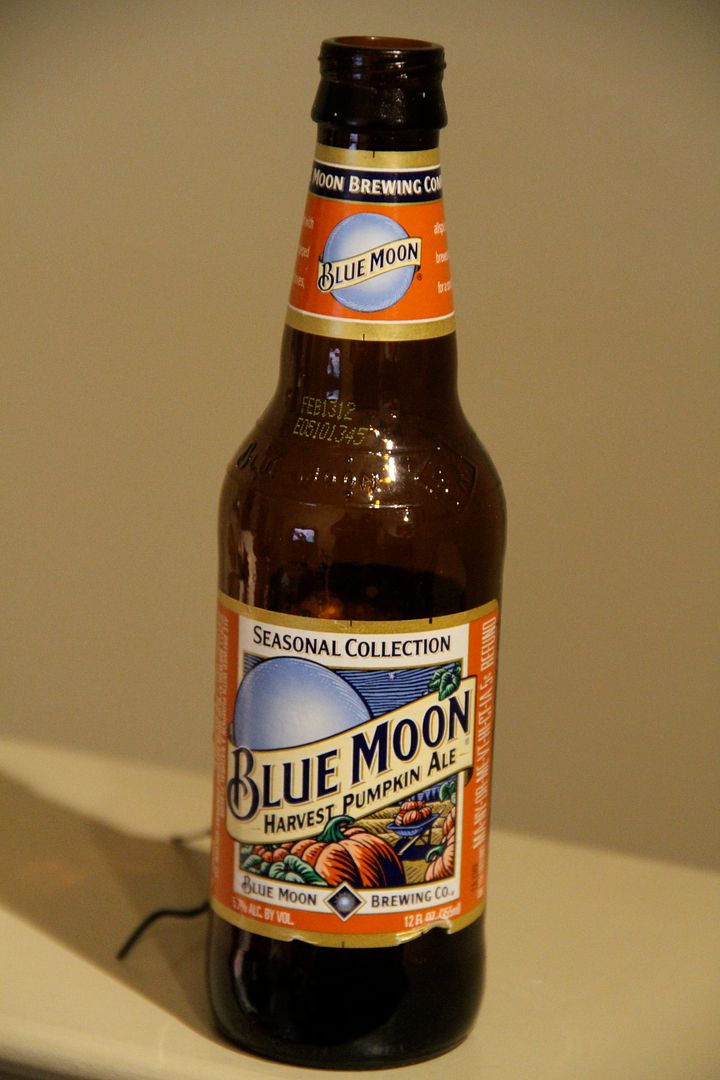 This week we have Blue Moons Pumpkin ale, pretty smooth beer, just like there origanl beer.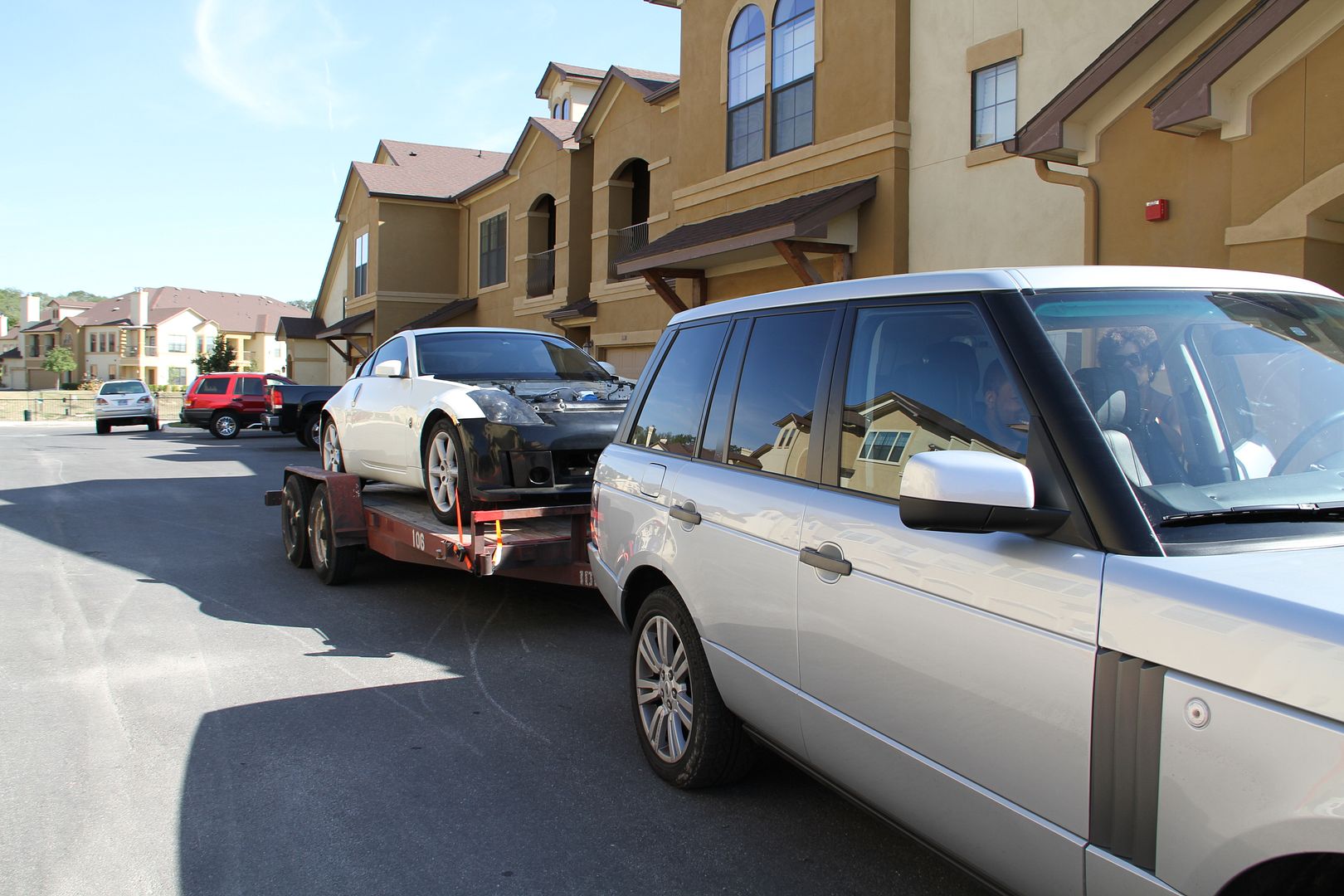 So mid week you guys got a little teaser of my car on the trailer, so I guess I will start off from there. Loaded the car up, which was not easy due to no power and a welded diff.
It is always cool to see your car on a trailer, well for me it is. Well you might be asking your self who is doing the cage and tube chassis work?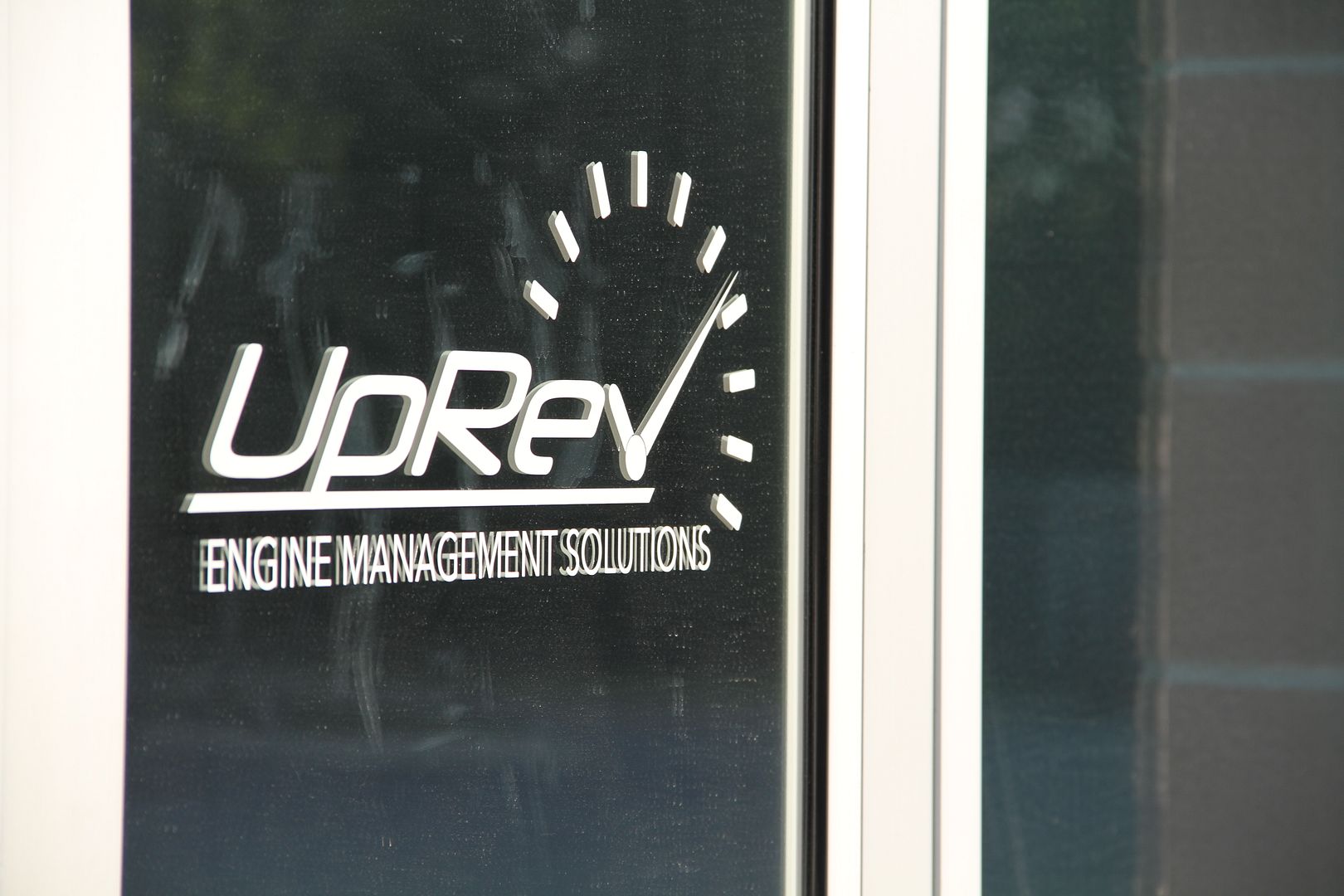 Well to answer that question the car will be at the Uprev shop..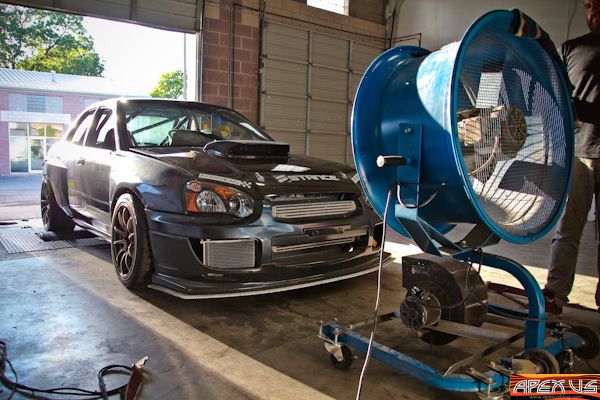 Being built by non other then my buddy Russell Walker, A guy that knows a thing or two about drifting and is wrapping up his current build of his personal car for 2012 season.
This thing is just a beast, you can catch the full story on Russell and his current build HERE. Russell is a really good fabricator and knows what is needed to make a killer cage and tube chassis, so it was a no brainier on choosing him.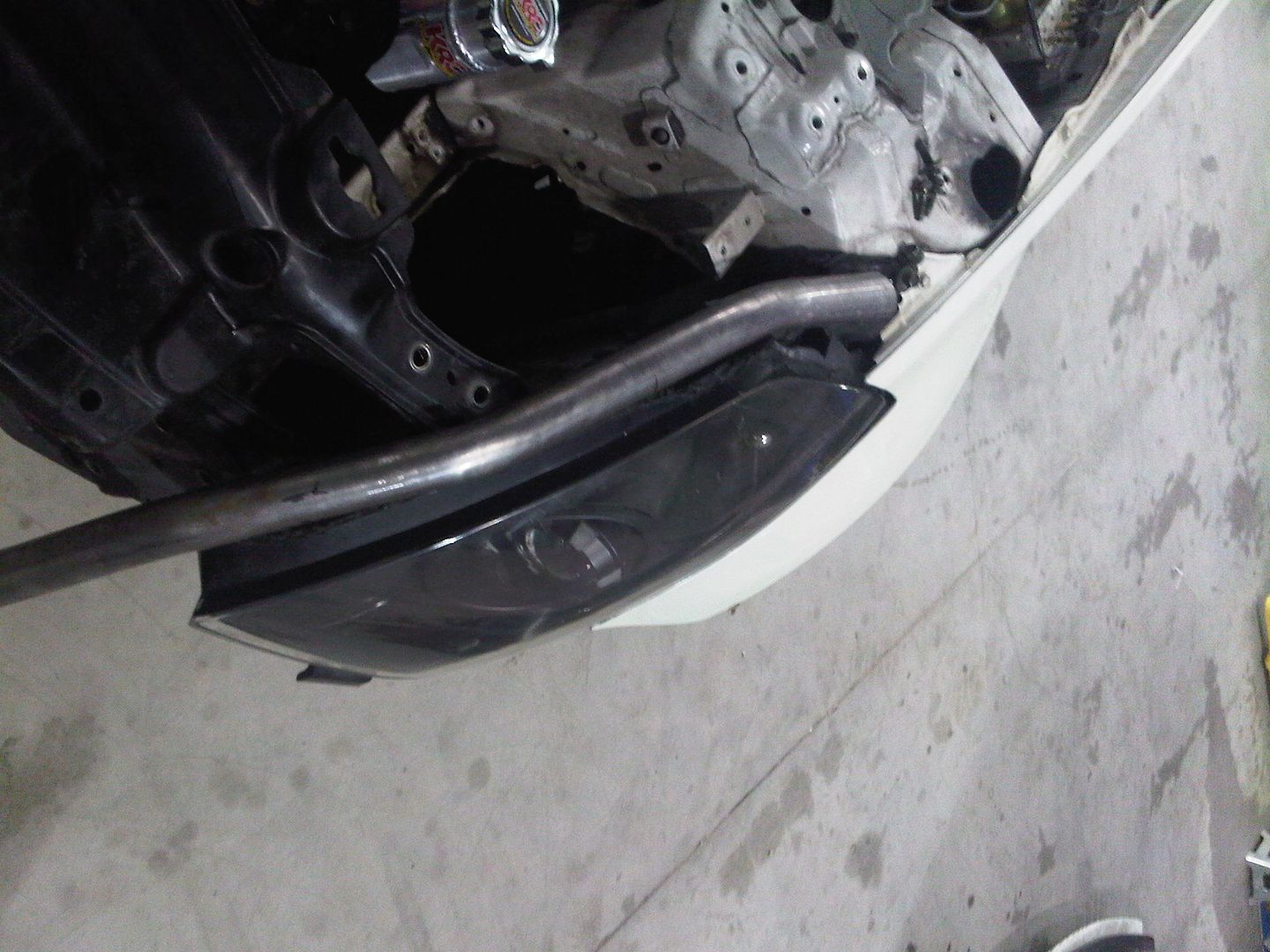 He started off shaping the headlights so they have a perfect/OEM fit to them.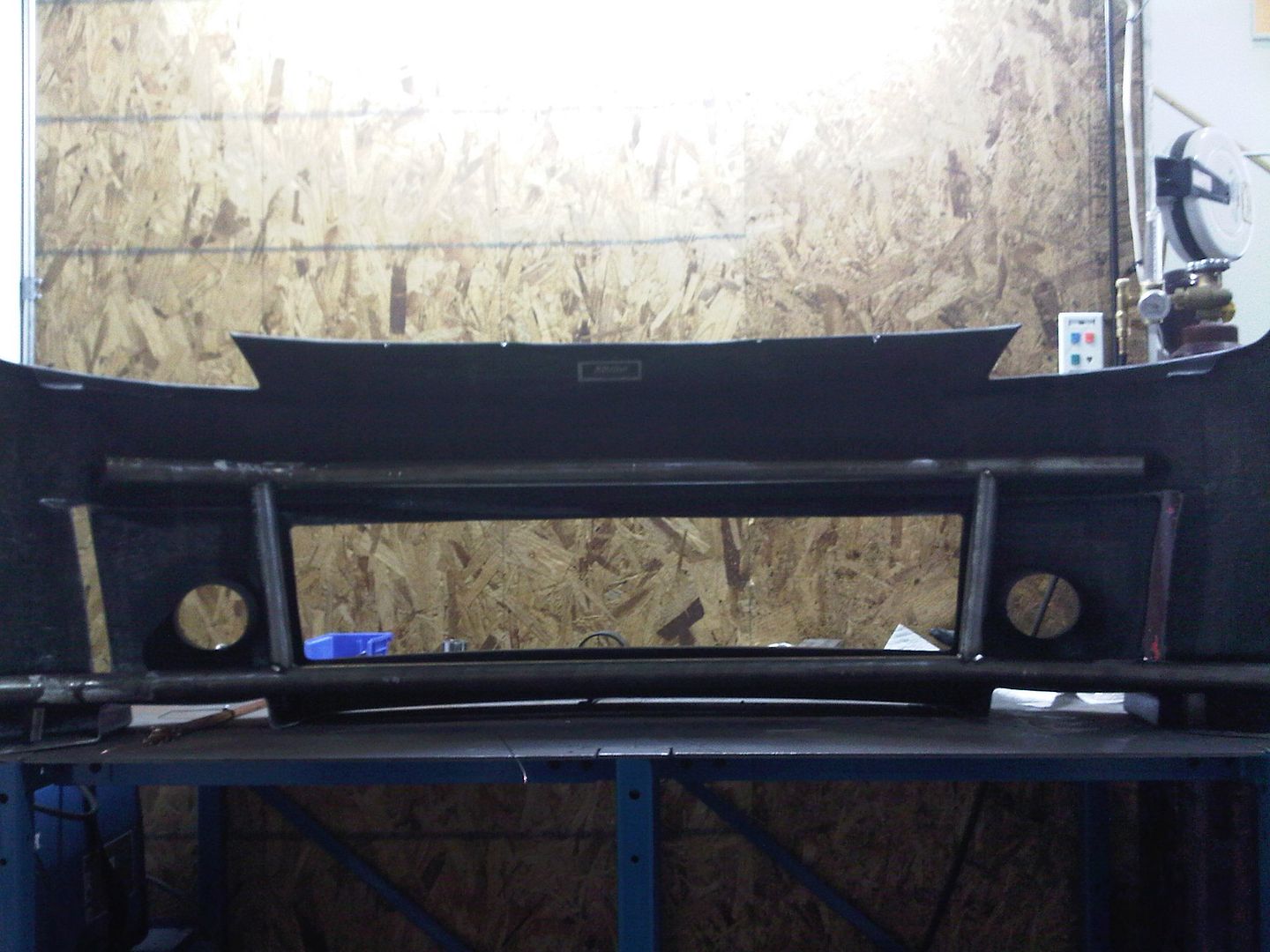 In then he moved to the bumper to achieve that same perfect/OEM fit.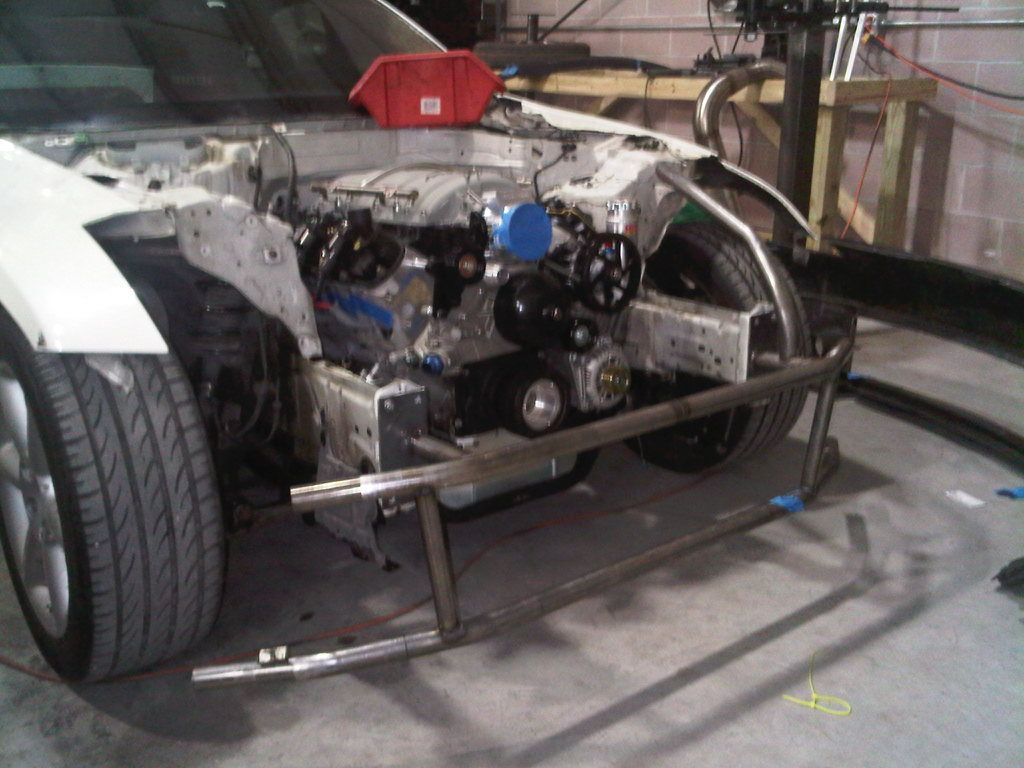 Starting to piece it together slowly…
Got the other side headlight complete…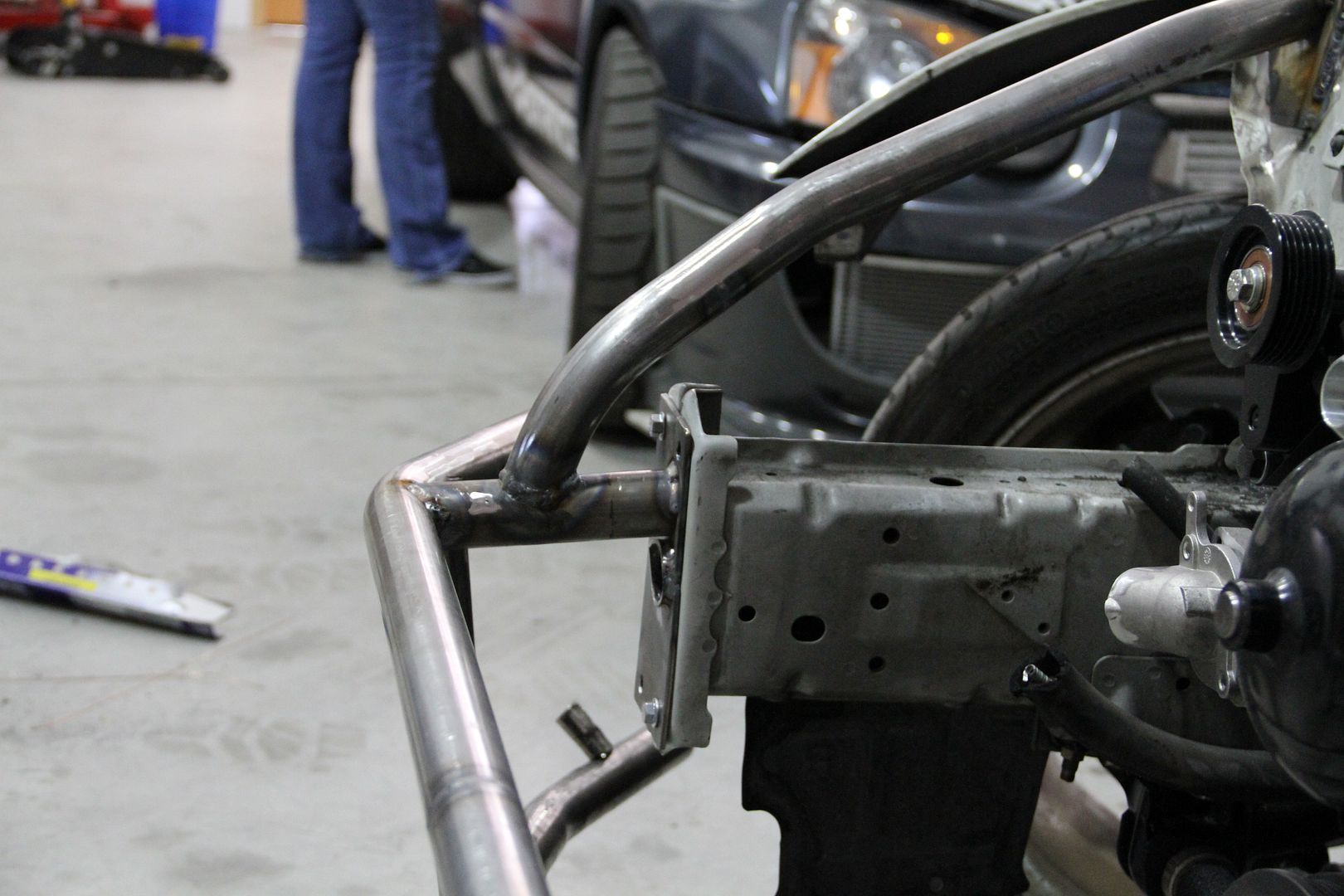 Now I was going to cut this support bracket and move it back some, but we talked about it and came to the conclusion that there is really no need to do that.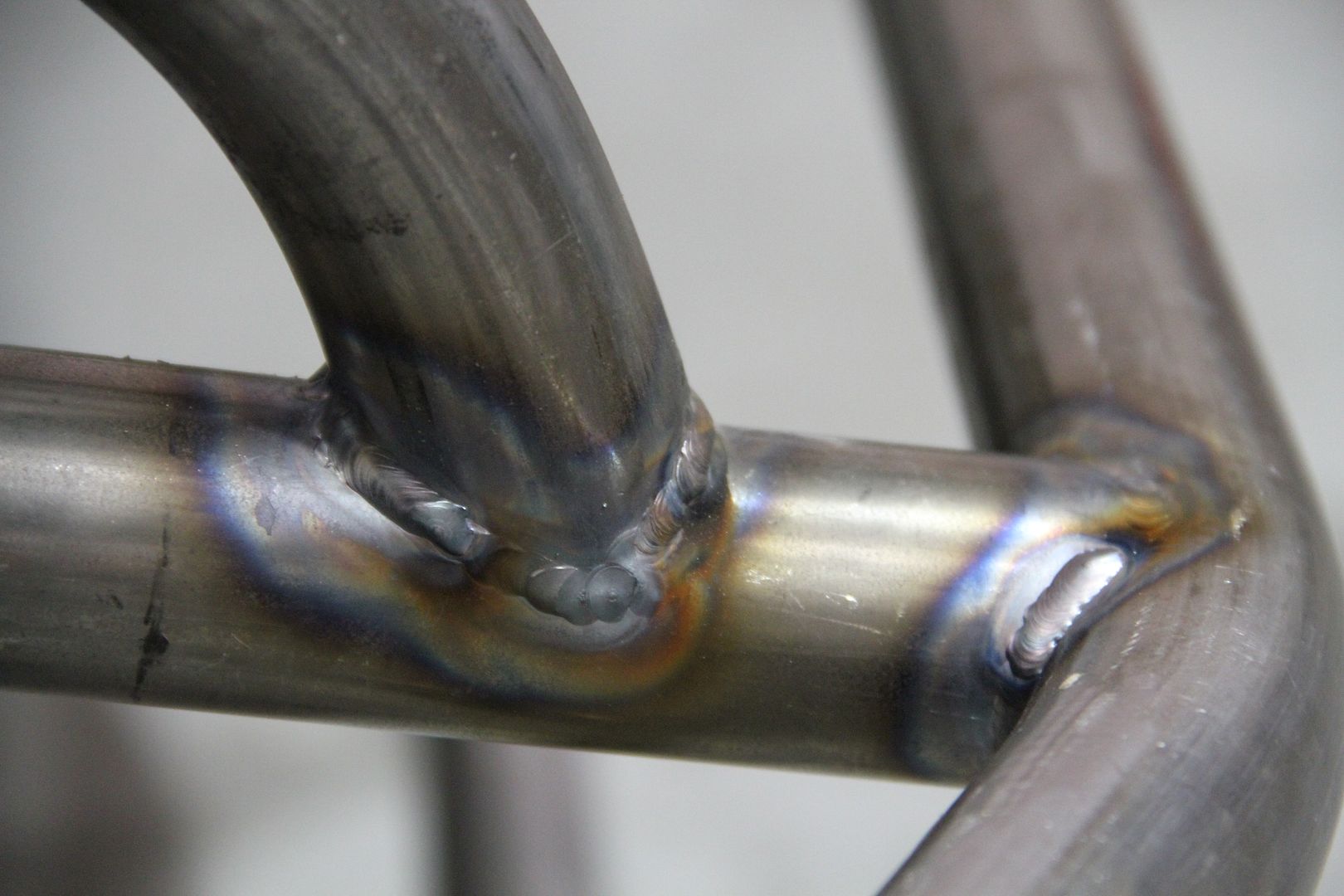 Some close up of welds. Once every thing is mocked up the front tube chassis will get completely welded.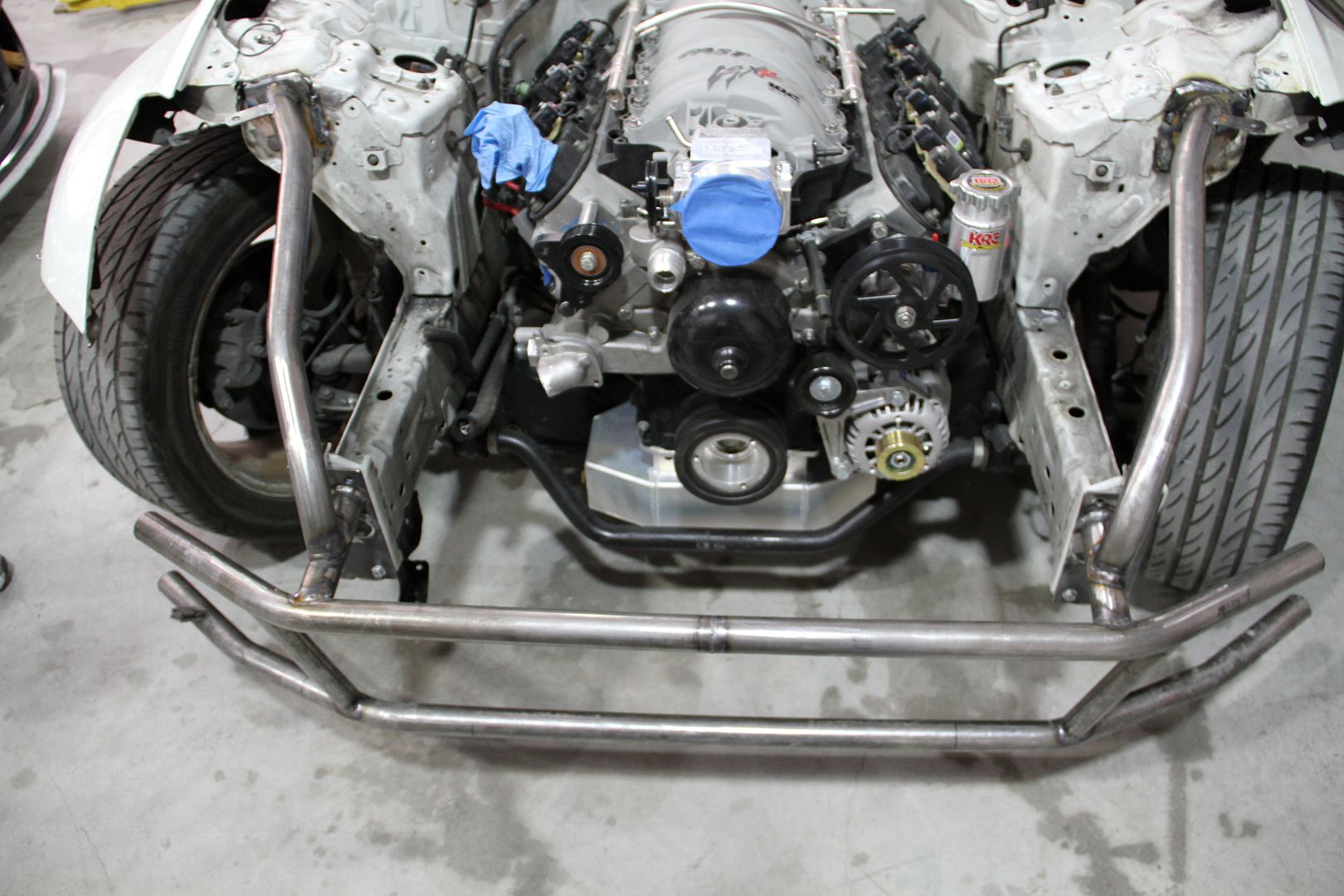 Looks like it is coming together…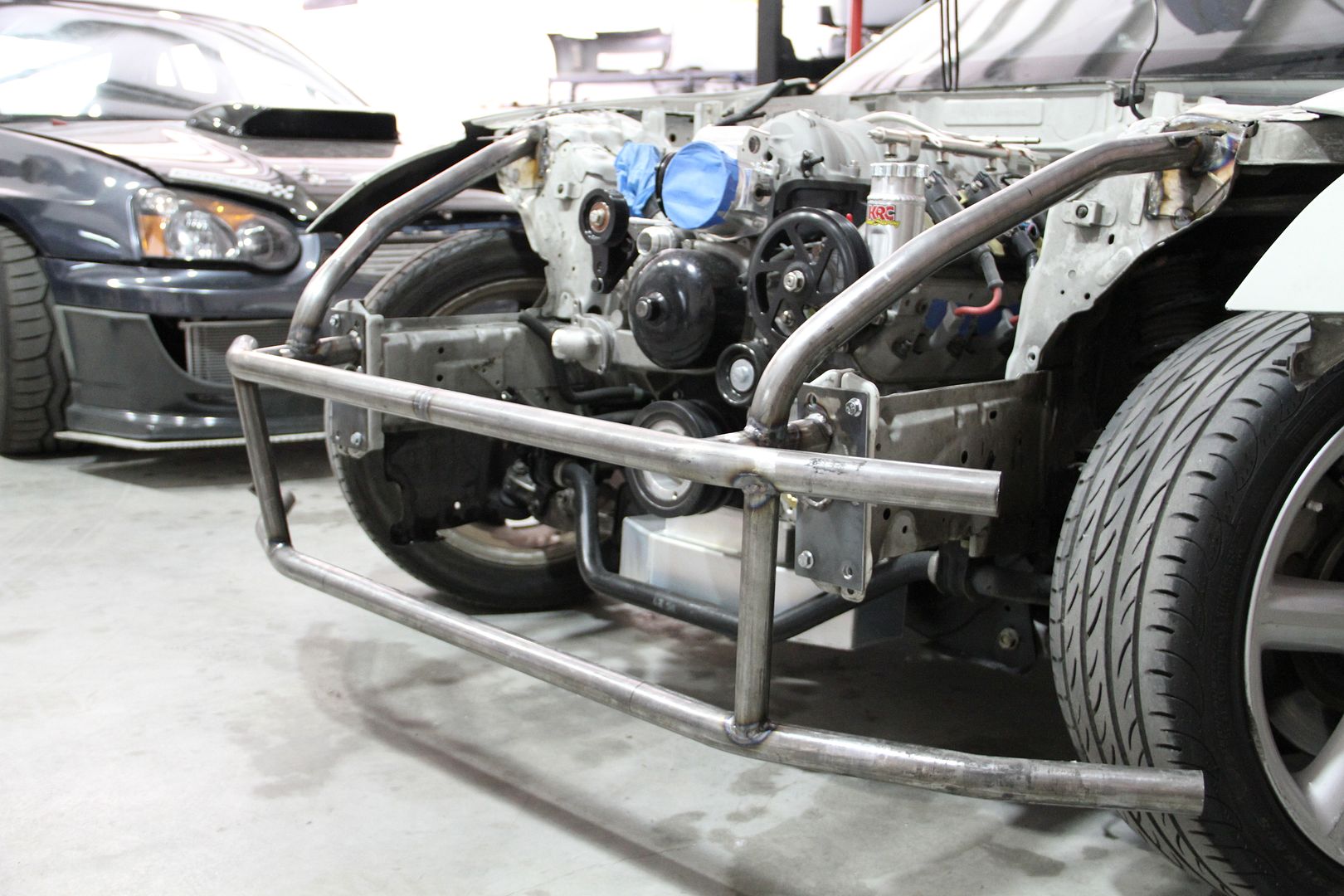 Just imagine how the finish product will look, I am getting stoked just thinking about it.. By no means is the front done, there is more work to be done and I so can't wait…
I will place the cost once he is finished with the cage and front tube chassis. But once I order my Radiator I will  make note of the cost and anything I purchase in between..
Next week STAGE 4: Phase 2 '"More tube chassis work"'