It's been a while. I was extremely busy with a lot of traveling and getting ready for the start of Formula Drift in Long Beach. I'm gonna start it off with a demo that Gardella racing and I did with Aaron Colton for the opening game of the New York Redbulls. We had a few issues with the main car so we had to use the backup Pontiac Solstice. No steering angle or E Brake made it challenging. Luckily the area was small and people were pumped on me just doing some figure eights and giving the fans Highfives in mid burnout. It was a success either way.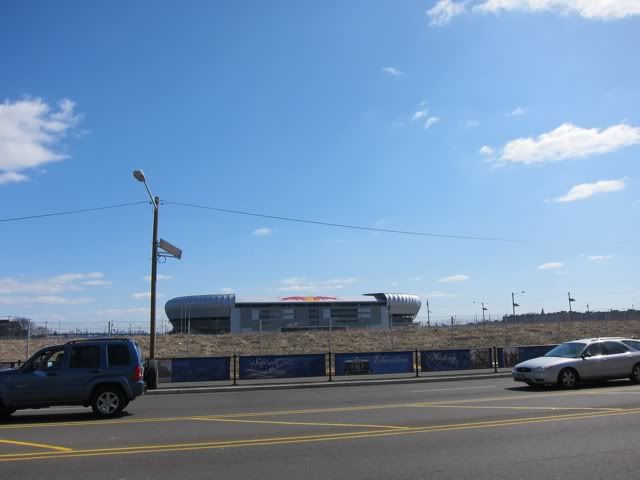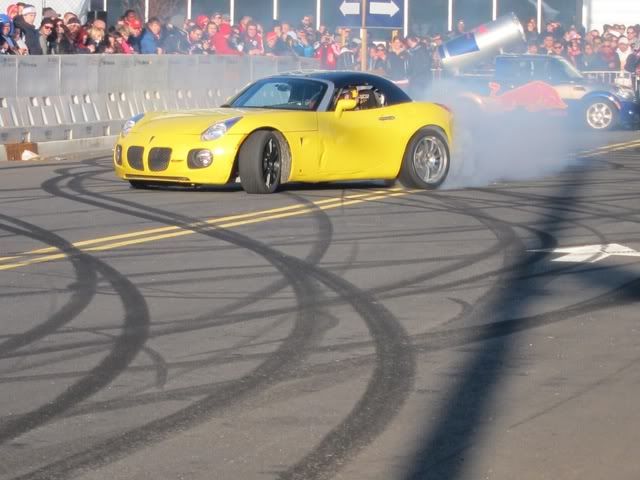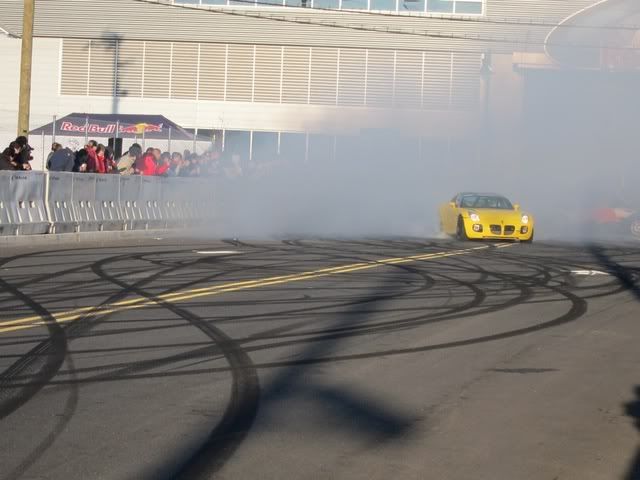 Aaron Colton doing his thing.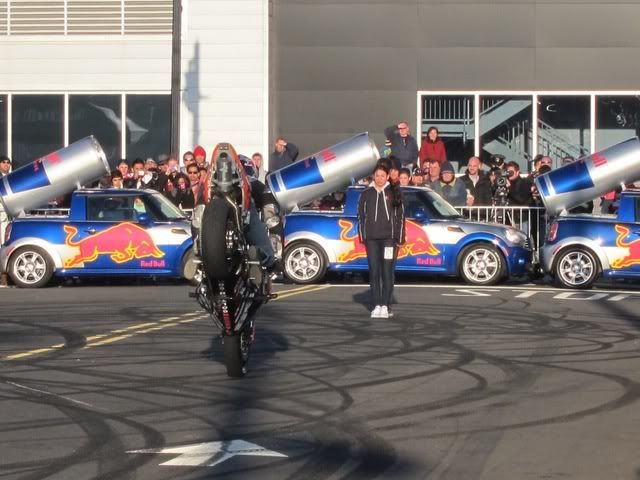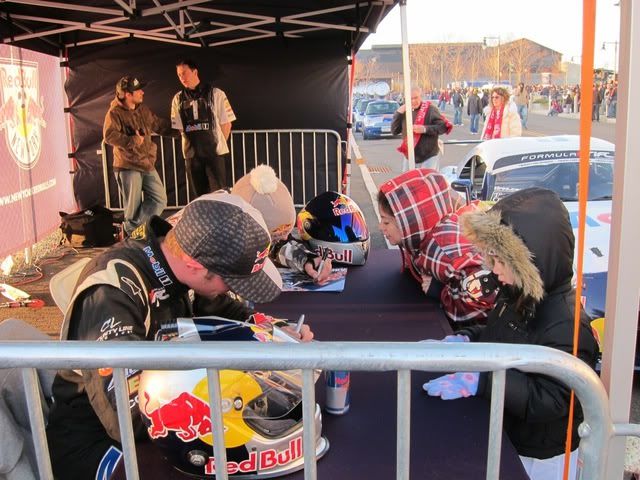 Best part of the demo was giving the fans high fives in mid burnout. It was crazy. I need to step it up and do some mid donut high fives (Kazama style)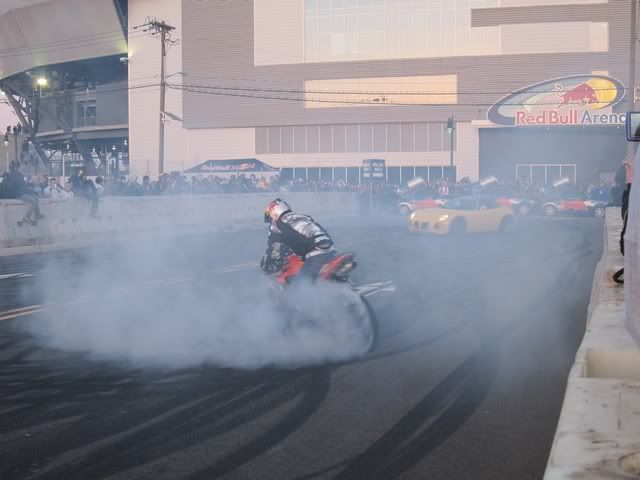 Had a ton of fun chilling with Aaron and Tice. Aaron is a standup dude and a ton of fun. Check his site out. http://www.aaroncolton.com/ After the Redbull Arena demo. I had two days to pack for Malaysia where I got a gig judging the FX Open event. They had a huge purse and some pretty solid competition.  Longest flight of my life. Took 33 hours to get out their. Was so jet lagged when I got their. Slept it off really well and went out sightseeing the next day. This was our chaufer all week. It was sweet.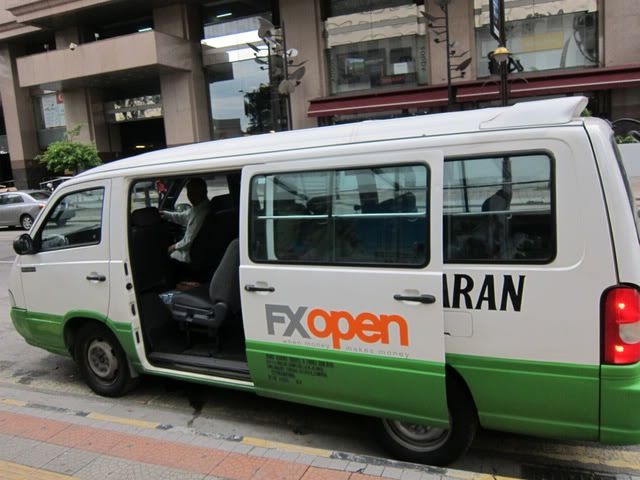 Heading to the Batu caves.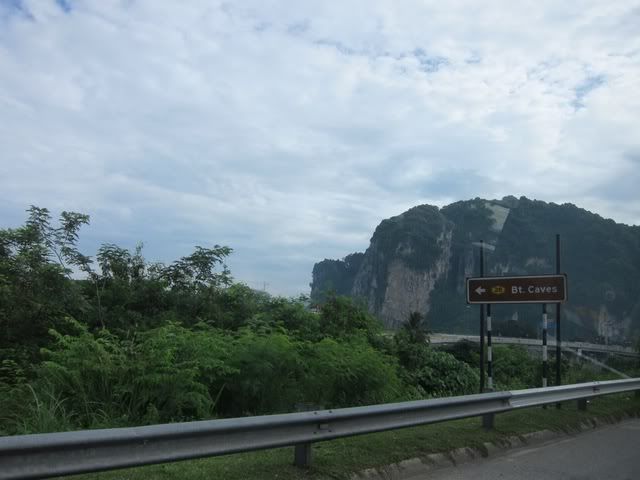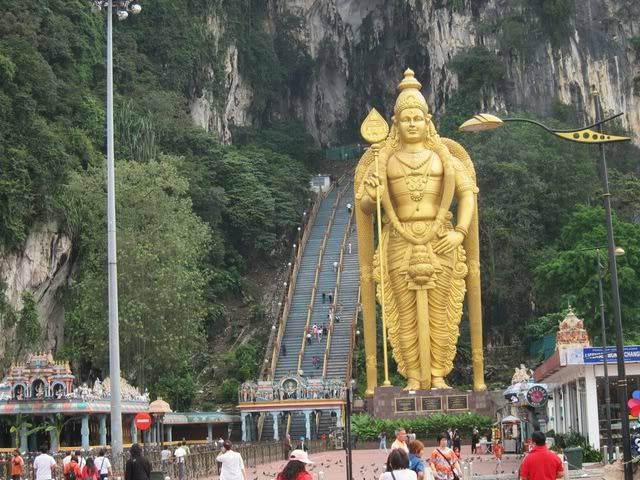 Jesus made an appearance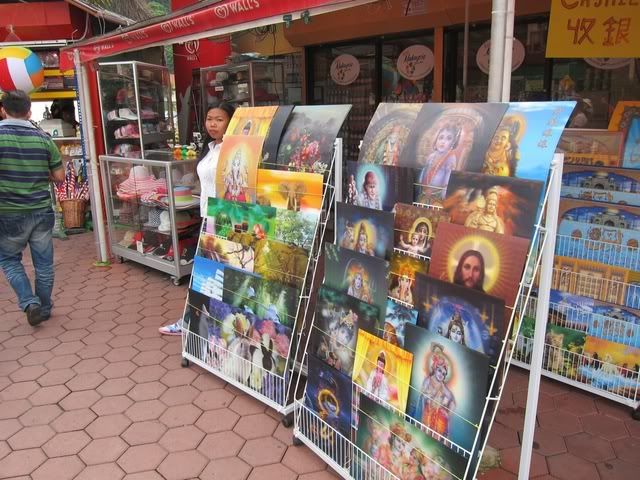 This statue was soooooo big. I can't even imagine how long that would have taken to build.
I forget how many steps but it took a minute to get up all of them. Most of the people we saw on the way up were huffing and puffing. Get to the Gym People!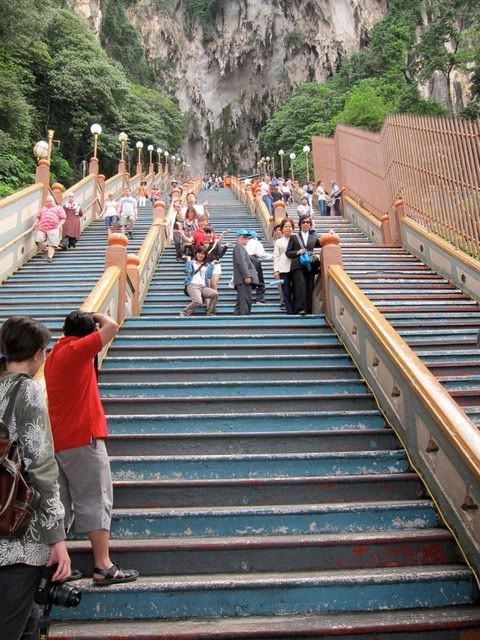 Couple roosters making a racket at the top of the steps.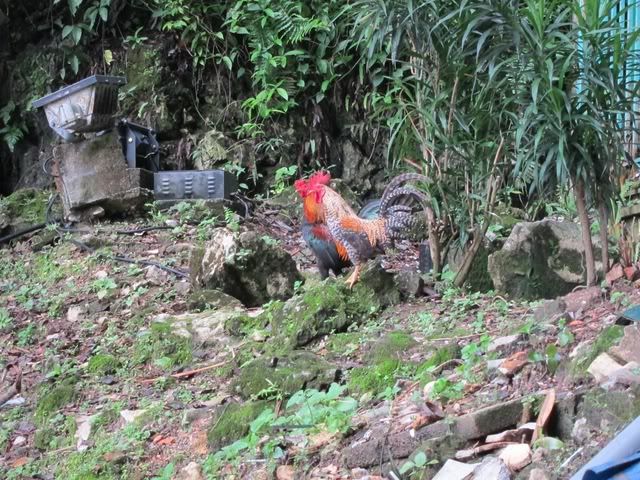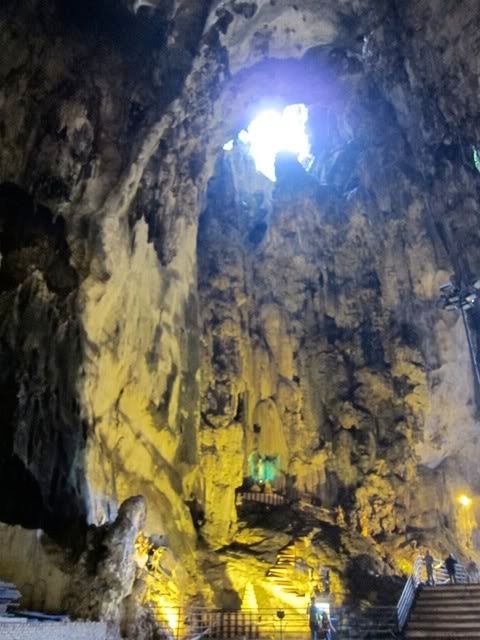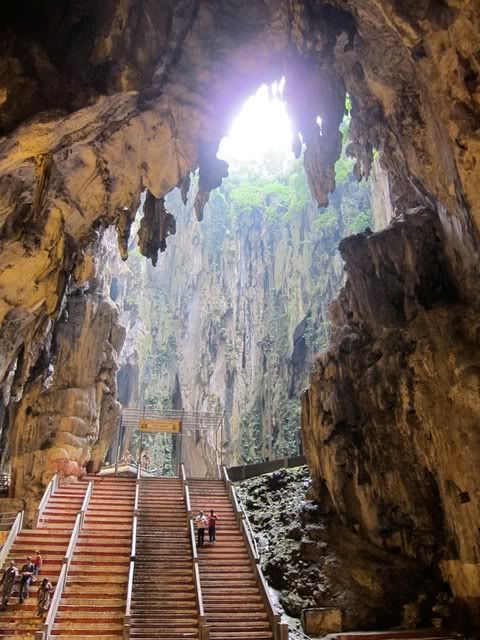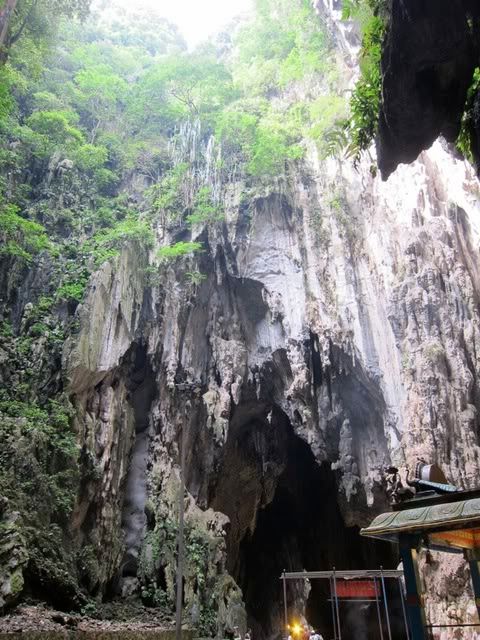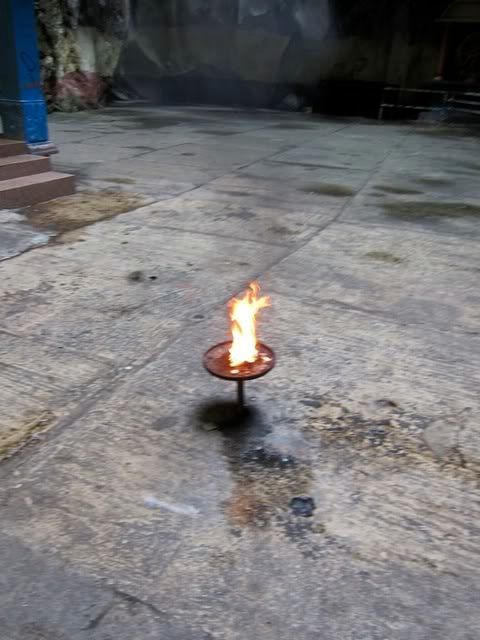 We asked if we could ride some motorcycles up one of the mountains so they brought this over to the hotel. Was a fun cruiser.
Saw some amazing views.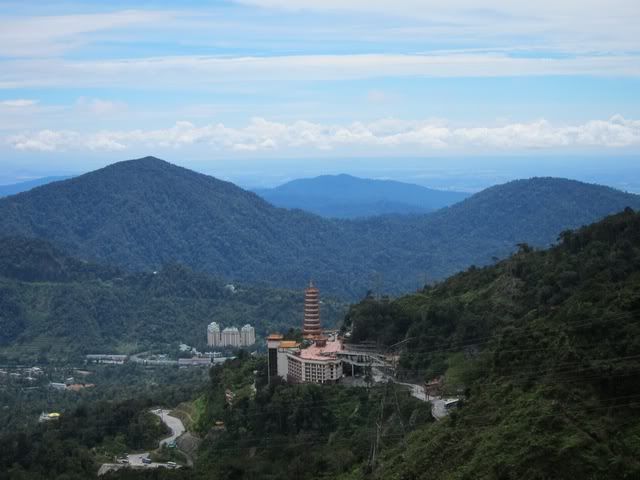 This is one of the coolest roads I have ever seen. Only downfall is they put big speed bumps right before you enter all the hairpins. Still driftable but def a little sketchy.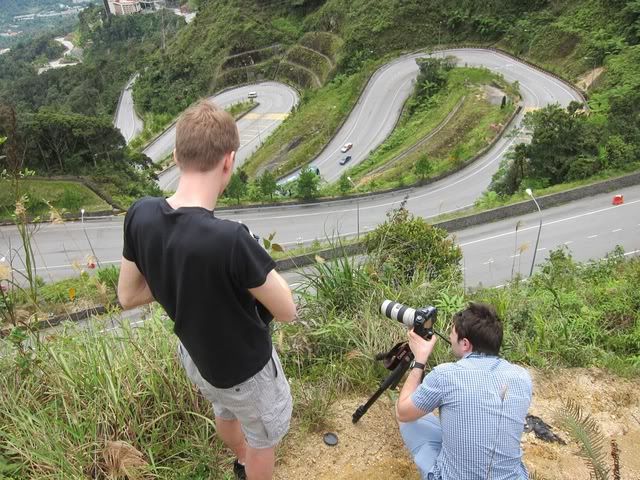 We drove down to check out the Chinese Temple off in the Horizon.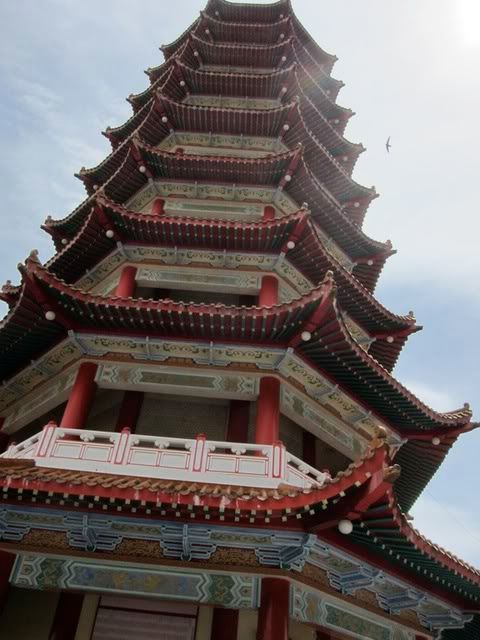 Awesome view from the top. You could almost see Downtown KL from up their.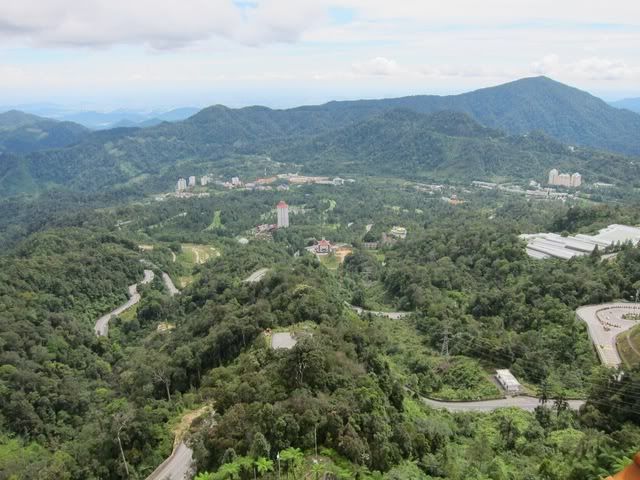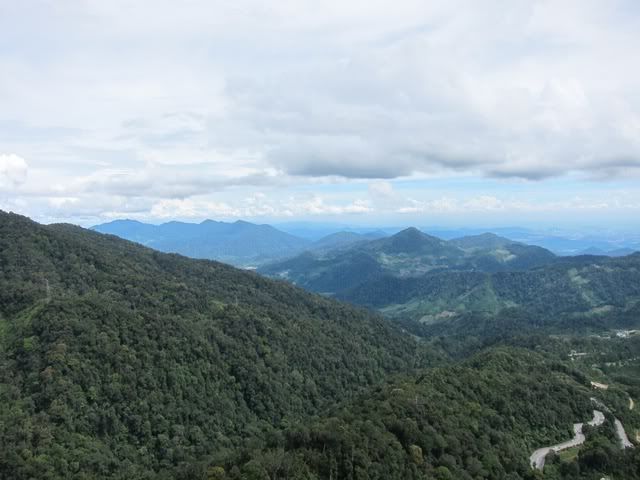 Next morning we did some media stuff and chilled in the office Shared videos and swapped some stories with the Russian drivers. Haiko my fellow judge and Denis from FX Open.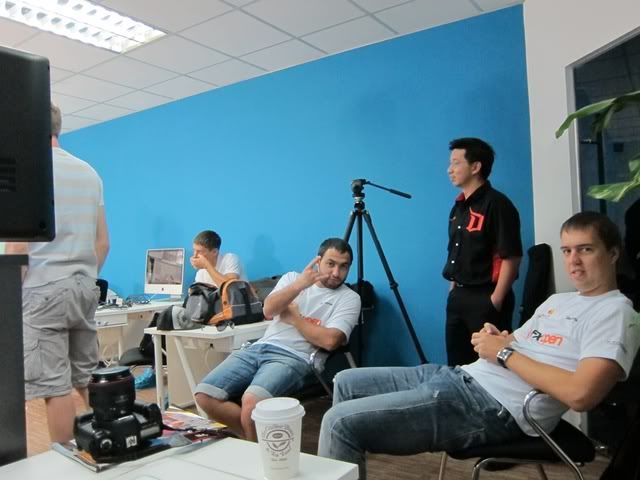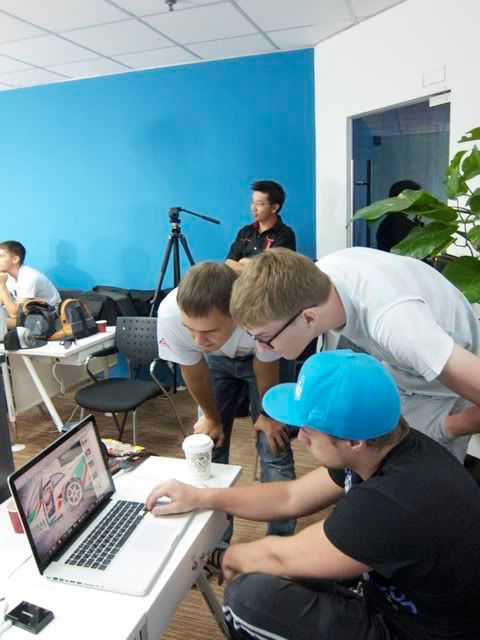 Small motorcycles and scooters were huge in KL. I saw entire families loaded up on tiny scooters. This 2 stroke was sweet. I think it was a 125.
Tony and I asked our driver Peter to take us to some highdollar seafood restaurant for dinner. I'm not a huge seafood eater although I am becoming one. I didn't really know what to expect. When we got their and all the fish, crab, Prawns, and other stuff I couldn't name were outside for you to choose first hand. I was like " wait, what are we doing"? I was totally into it though if I was going to get into eating seafood this was the place it was going to happen at.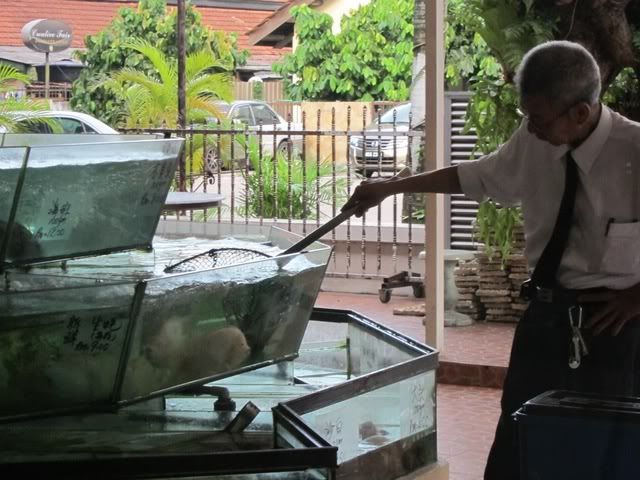 Soooooo Gooood. I was really impressed. Had some trouble peeling the shell off of the prawns but they were my favorite.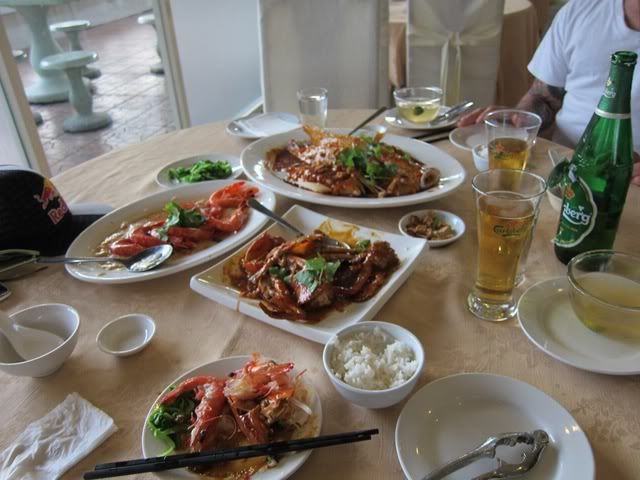 The next day we headed to the track early and hung out for quite a while. Gave me sometime to take some pics of the cars I liked. Dude put a 13B in this huge car. Sounded good.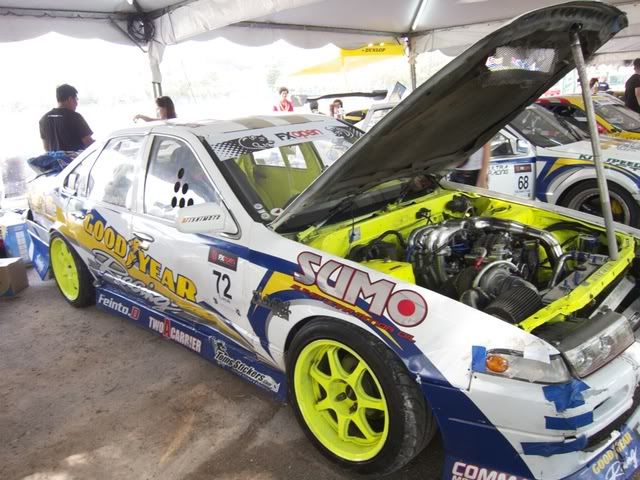 Super nice 86 setup. This car ripped.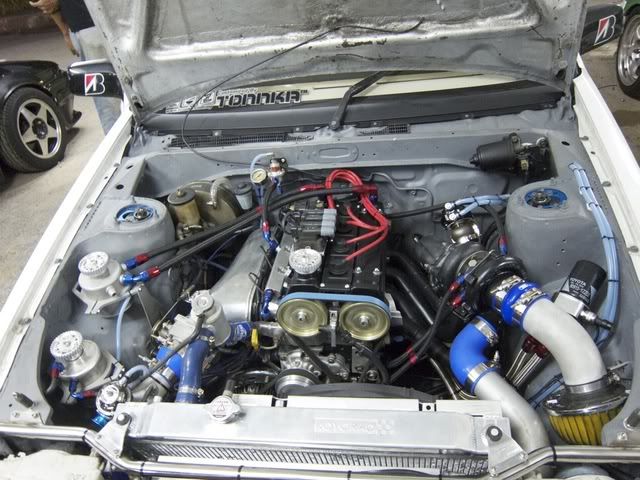 SR with a neo head setup. I wish I had one of these heads when I was running an SR.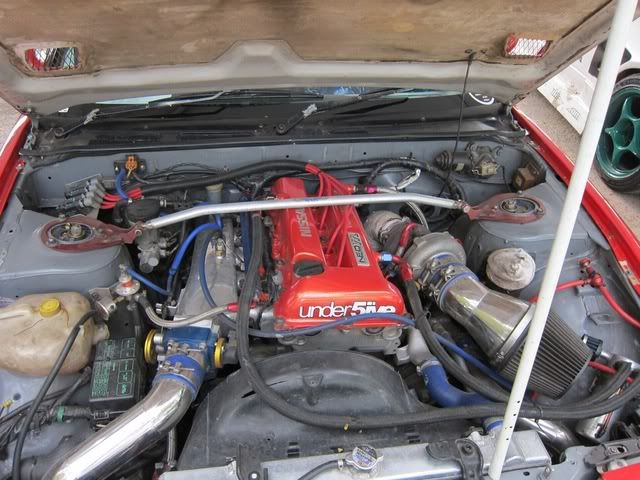 Tengku Djan's car. The best car out their by leaps and bounds. 2.2 stroker with some nitrous. This thing made some serious power.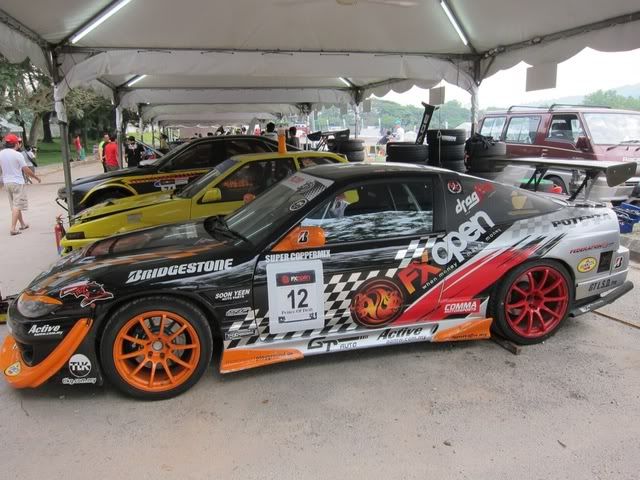 Forget what car this was. Thought it looked cool.
Stay away from this menu. The fishwitch blahhhhhh!
Practice and qualifying were pretty exciting.  A ton of cars wrecked into the wall and 3 of them flipped. everybody was ok and 2 of the cars made it back on the track I believe.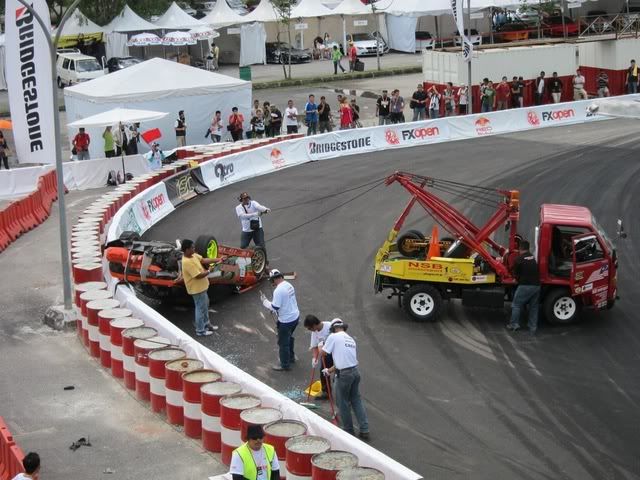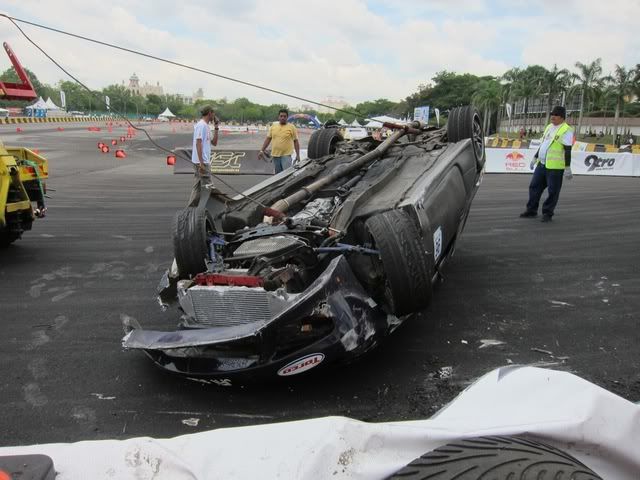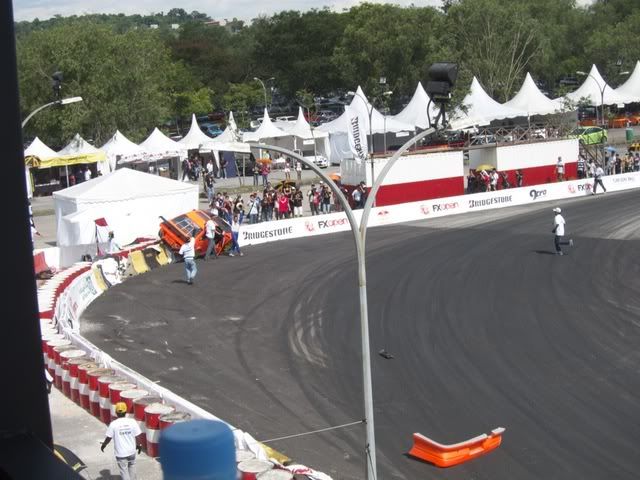 The tandem was awesome. The guys really stepped it up when it came to game time. I was really impressed. Here's a practice pic.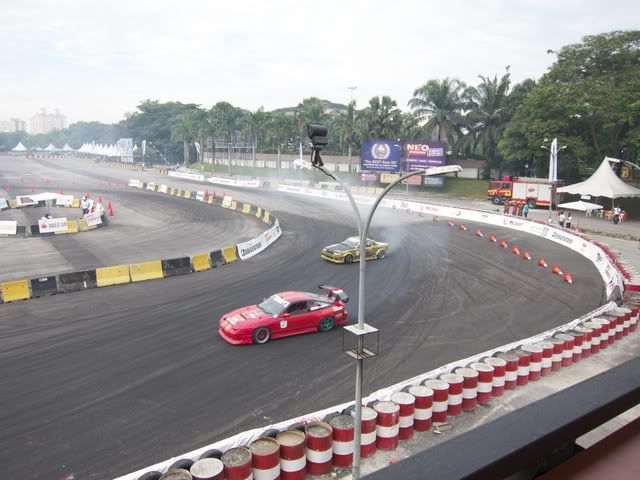 The top 16 went great. The drivers were killing it and really making it exciting for the crowd. Tenku Djan would up 2nd after a miss shift in the final battle. Overall I had a ton of fun at the event. A lot of drivers over their on the come up. I signed this fake Redbull hat for a fan. looked nice from a distance but up close it was a pretty poor ripoff.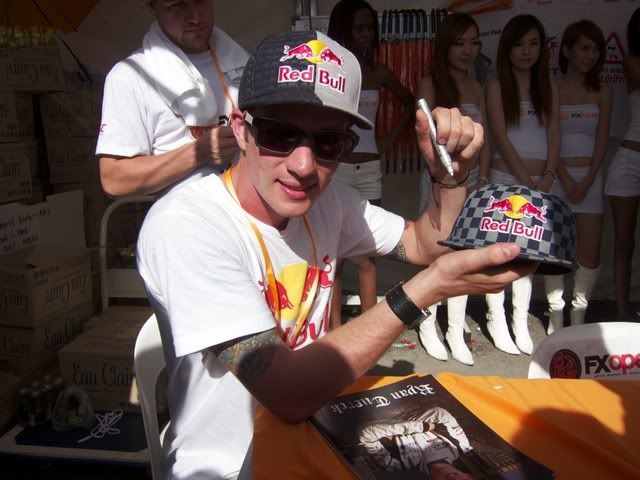 The hotel we stayed at did laundry better than my mom.
The last day I was in Malaysia I went out with some new friends from the track Abbi and Johan. They brought me to some authentic indian style food down town. They served the food on a banana leaf and we ate everything with our fingers. Currie over rice with sides of different style peppers. Besides the mess it was fantastic.
That was it for Malaysia. I had a blast visiting the country and hope to make it back sometime soon. My flight home was only 24 hours long haha. still insane. I think I slept for 15 hours when I made it back to NY. There wasn't much time before I had to fly out to Long Beach california for start of Formula Drift. I didn't take any pics at the event. I was just to busy and forgot most of the time so I waited till the event was done and took pics of Chris, Mad dog Varley, and my birthday party at the forsbergs on sunday. Such a good time. Chilled on the beach playing frisbee for a bit.
The forsbergs introduced everybody to Life Size Jinnga. It was a hit.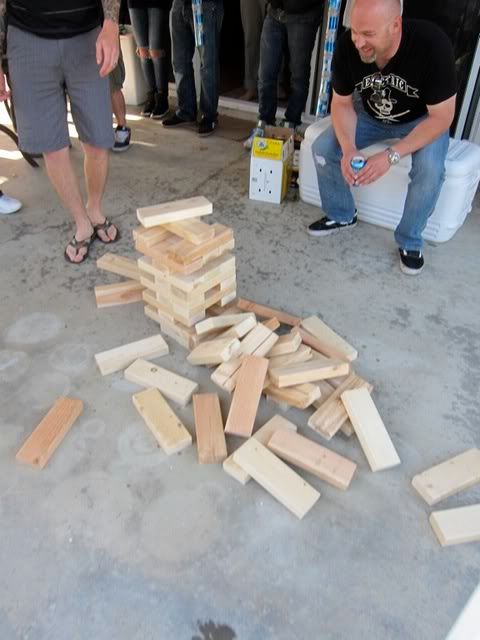 And Birthday Caaaaake.
Thanks everybody for the good times. We will see you again next year. Traveling finally calmed down a little bit. Road Atlanta is right around the corner and I can't wait. For more pics of my trip to Malaysia check out facebook.com/Ryantuerck Follow me on Twitter Been listening to these guys lately. I Just missed their show in New York a couple days ago. Bummed [youtube]http://www.youtube.com/watch?v=SXKMvJjDce8[/youtube]