Okay guys it's that time again.. Now I tried to plan for my weekly updates to be about a month behind where I am actually at, but it seems like that is not going to be the case anymore.. With that being said the next weeks post should be only a week behind me and might catch up to me, if that is the case I will still try to update every week with something..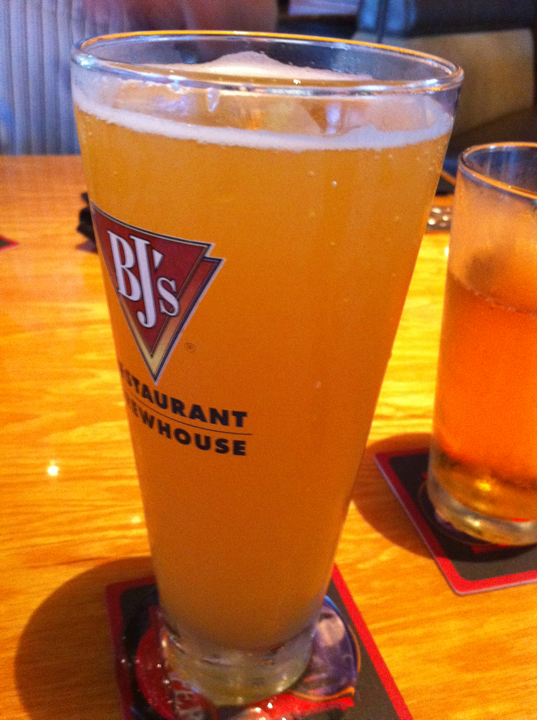 Okay let's jump into it.. I decided this week I would show case one of the beers I like from my local spot. Its from BJs Restaurant & BrewHouse, they always have there in house season beer on tap and man oh man are they good.  This one is there White Beer that taste amazing,,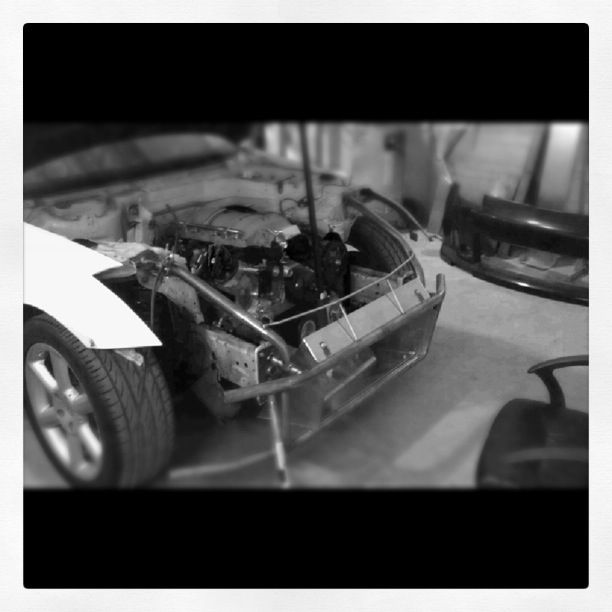 Okay we are trying to finish up the front tube chassis. And Russell is working on the ducting for the Radiator.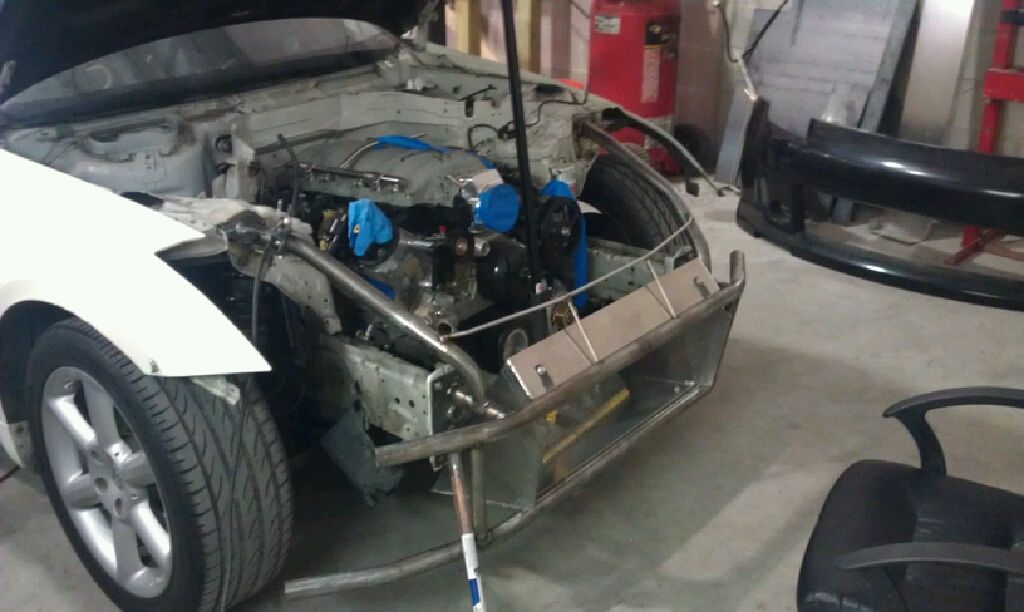 I think it is turning out pretty damn sick if you ask me..
Also sorry for all the cell phone pic, I accidentally left my camera at home so had to use my I-phone.. So sorry for the crappy pics..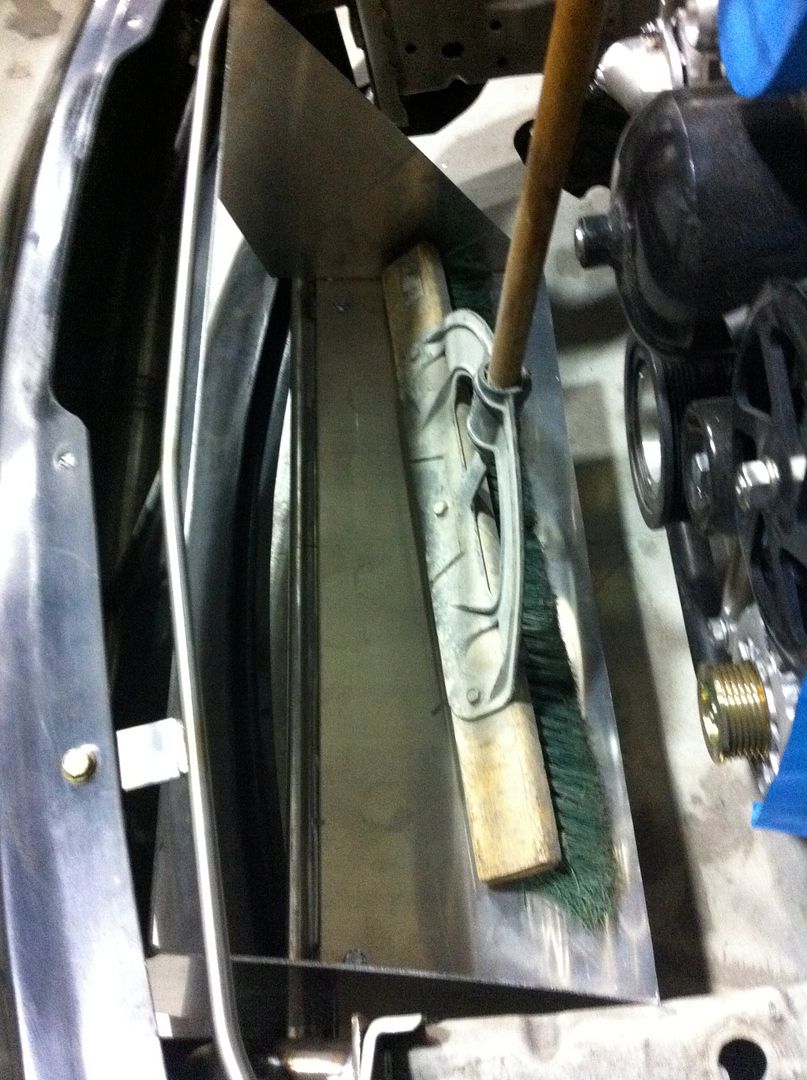 Closer look at ducting… yup that is a broom,,lol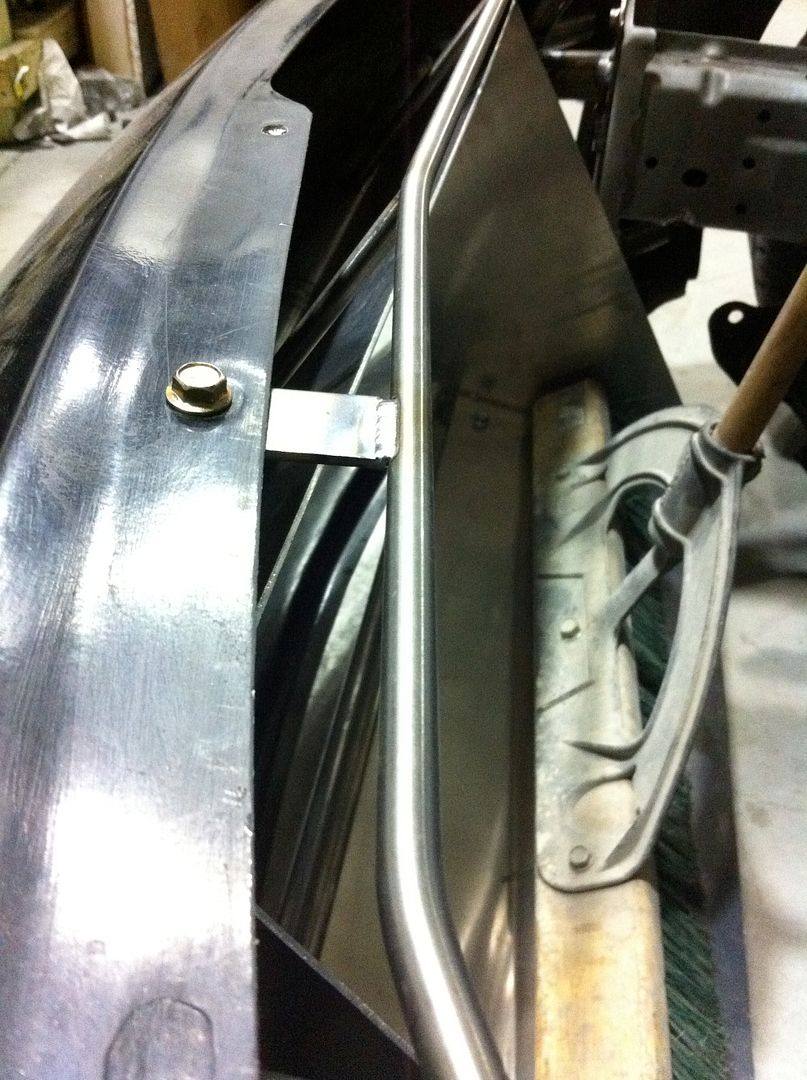 Here are the new bumper brackets…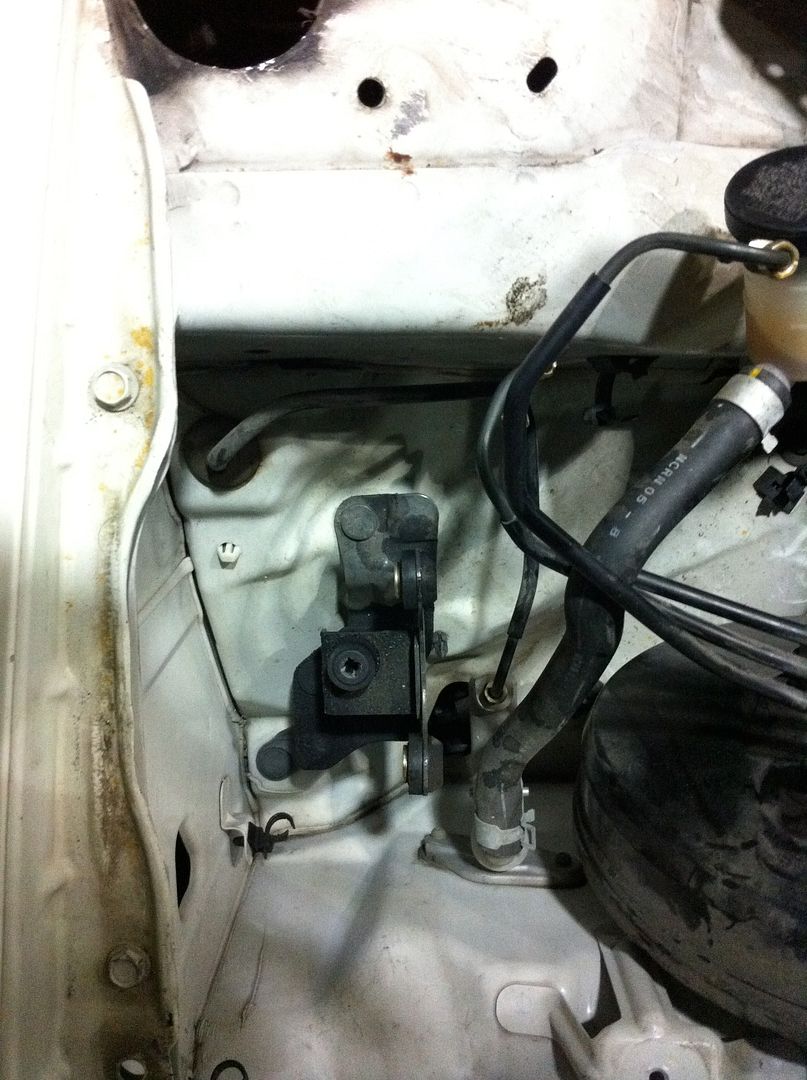 Also I decided to remove that damn ABS system completely. Going to run all new brake line and run lines to my new ASD hydro..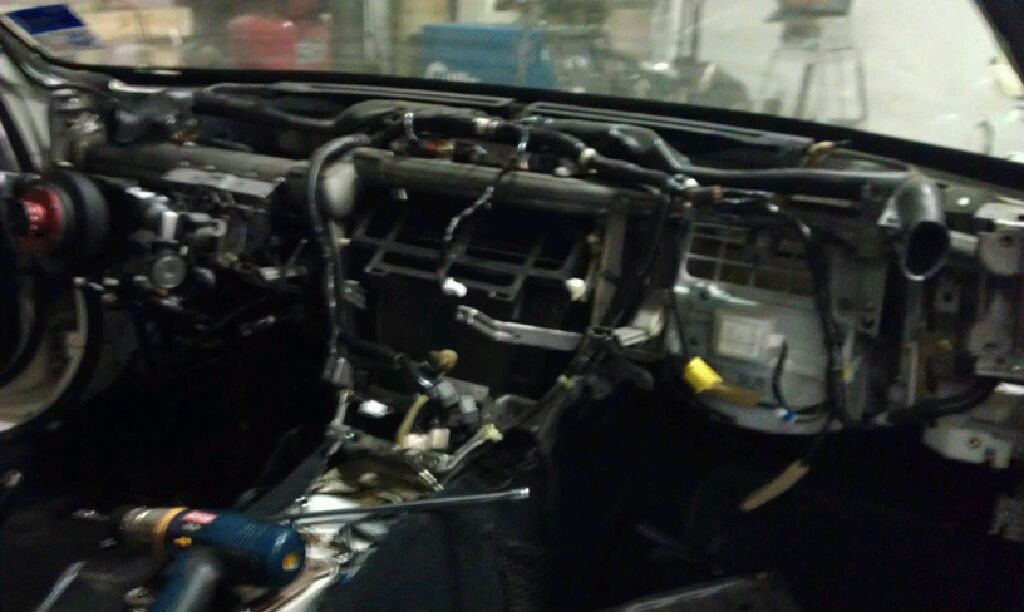 Also started working on removing all the OEM harness and dash.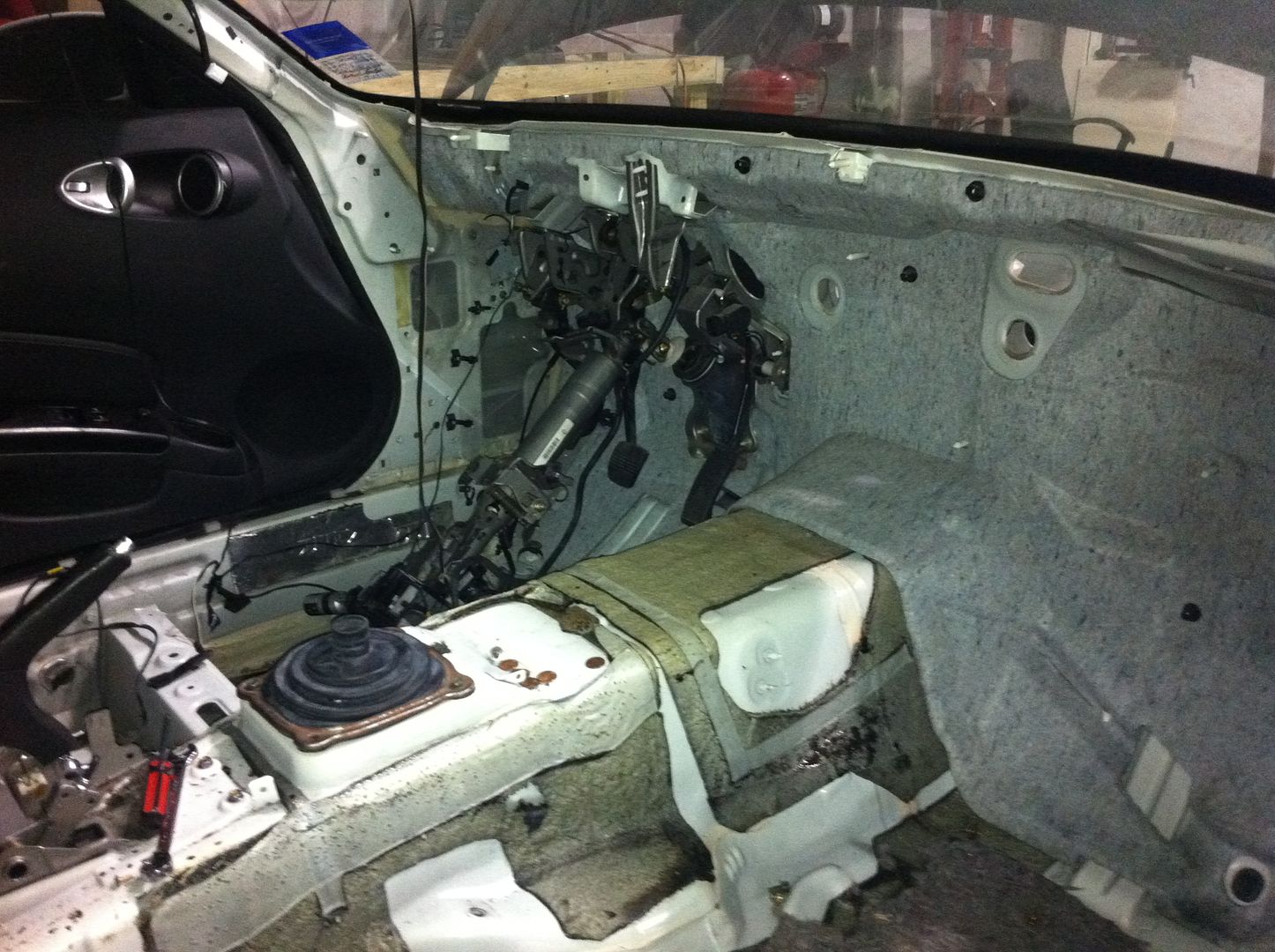 And let me just say all that harness and extra brackets weighed a lot. I swear all the OEM harness weighs about 40lbs..
Also got rid of all the damn metal behind the seat that used to hold the speakers and cubby holes. And man was that some extra weight I did not need, that was another 30-40lbs.
And why I'm I getting rid of all this stuff you ask?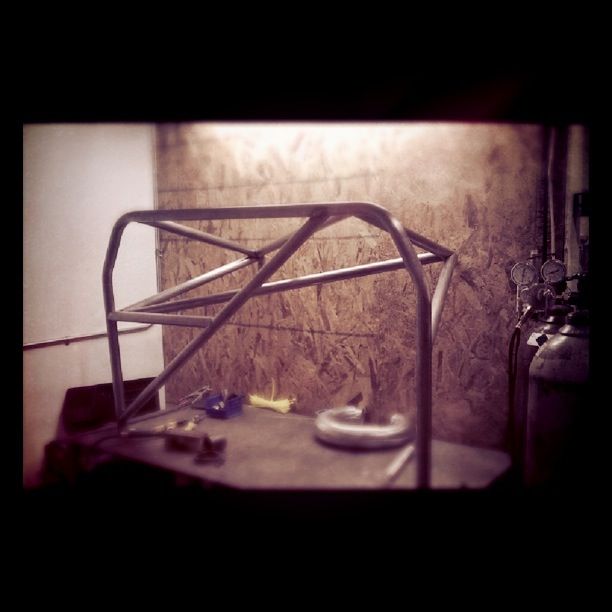 Getting ready to have my full custom FD Spec cage installed…
Its going to be one intense cage and I just can't wait to have this finished up..
Okay that is it for now, sorry for so little pics but like I said forgot my damn camera. Also the post are going to be kind of random from now, jumping from front tube chassis and cage work.
Hope you guys like..
Next week STAGE 4: Phase 3 '"Cage work and a little tube chassis work"'