STAGE 4: Phase 3 '"Cage work and a little tube chassis work"'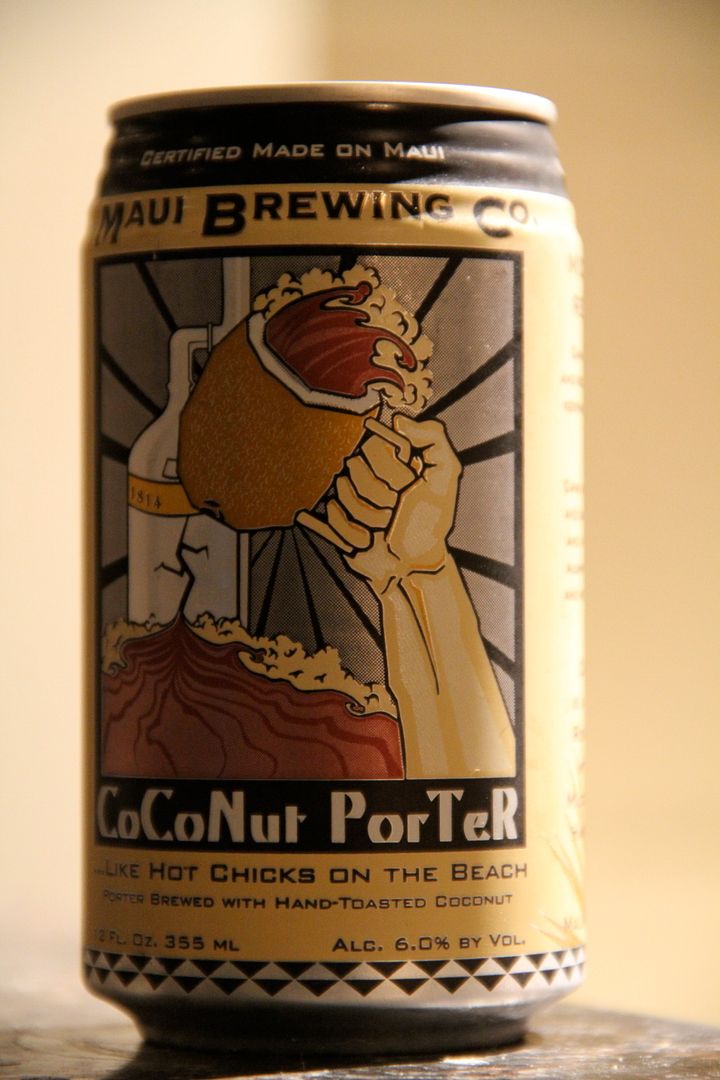 Okay it is that time again folks. Let's start it off right with some damn good beer. Beer of choice is Maui Brewing Co. 'CoCoNut Porter,' and damn this is a really good beer, brewed with 6 varieties of malted barley, hops and hand-toasted coconut. Def a good beer..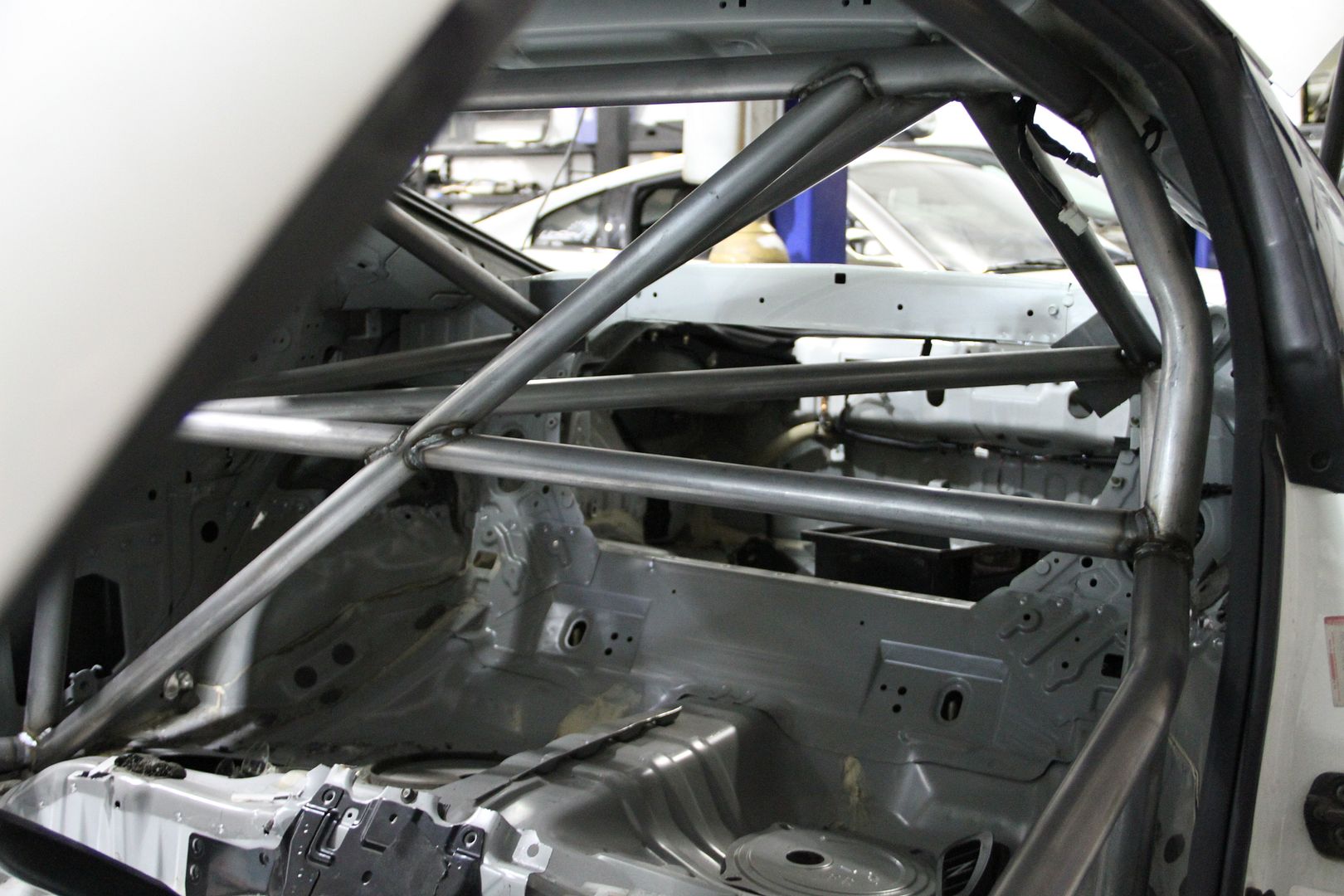 BAM!!!! look at my new jungle gym… Russell has out done himself with this cage and I just love it..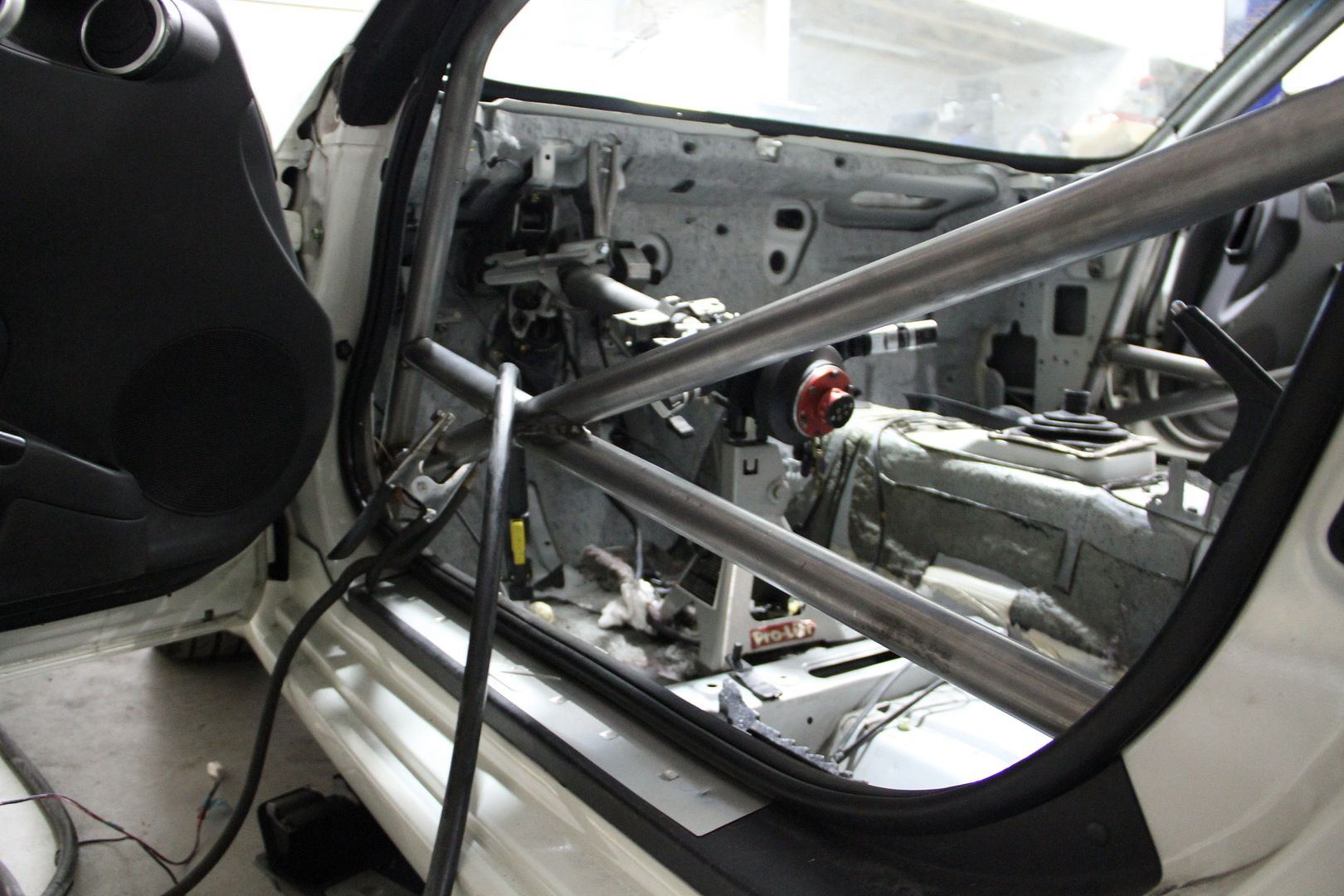 Have to have some good door bars, cause you never know what can happen..
Since I have these door bars, you can say good by to my door panels.. Going to replace with some Carbon Fiber love.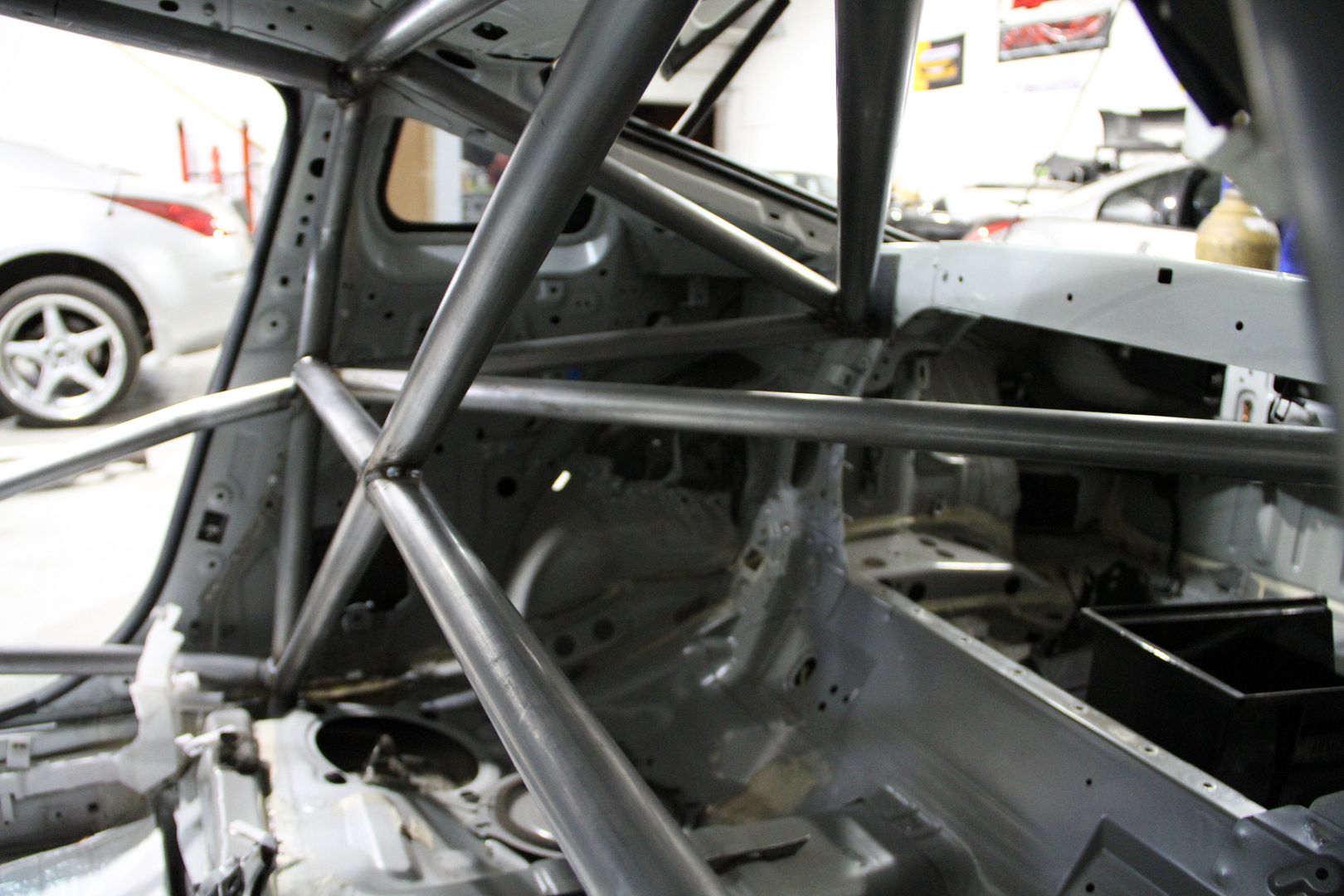 Love it..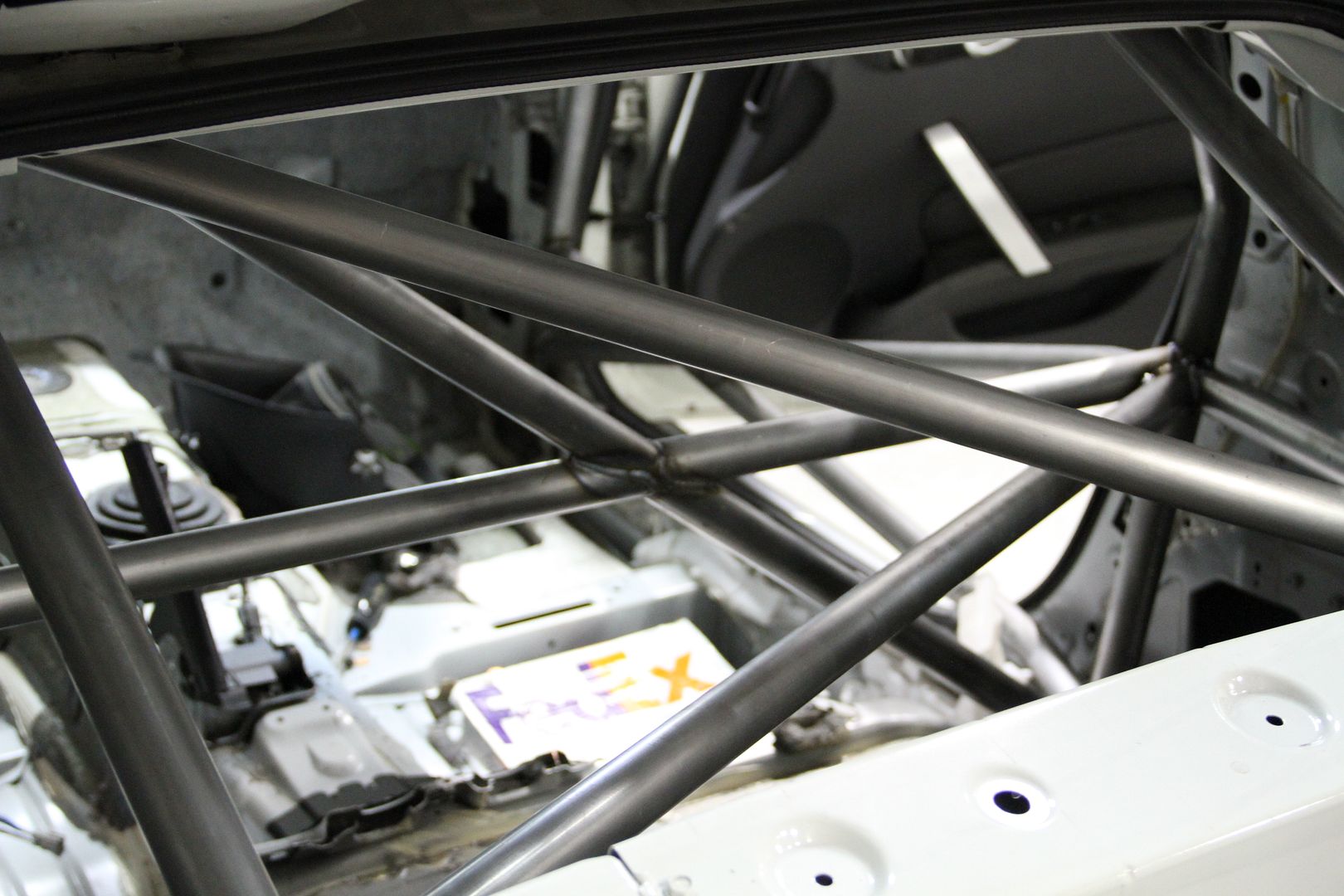 The view from the back is what got me. It just looks so intense:JAMIN:
Damn sexy!!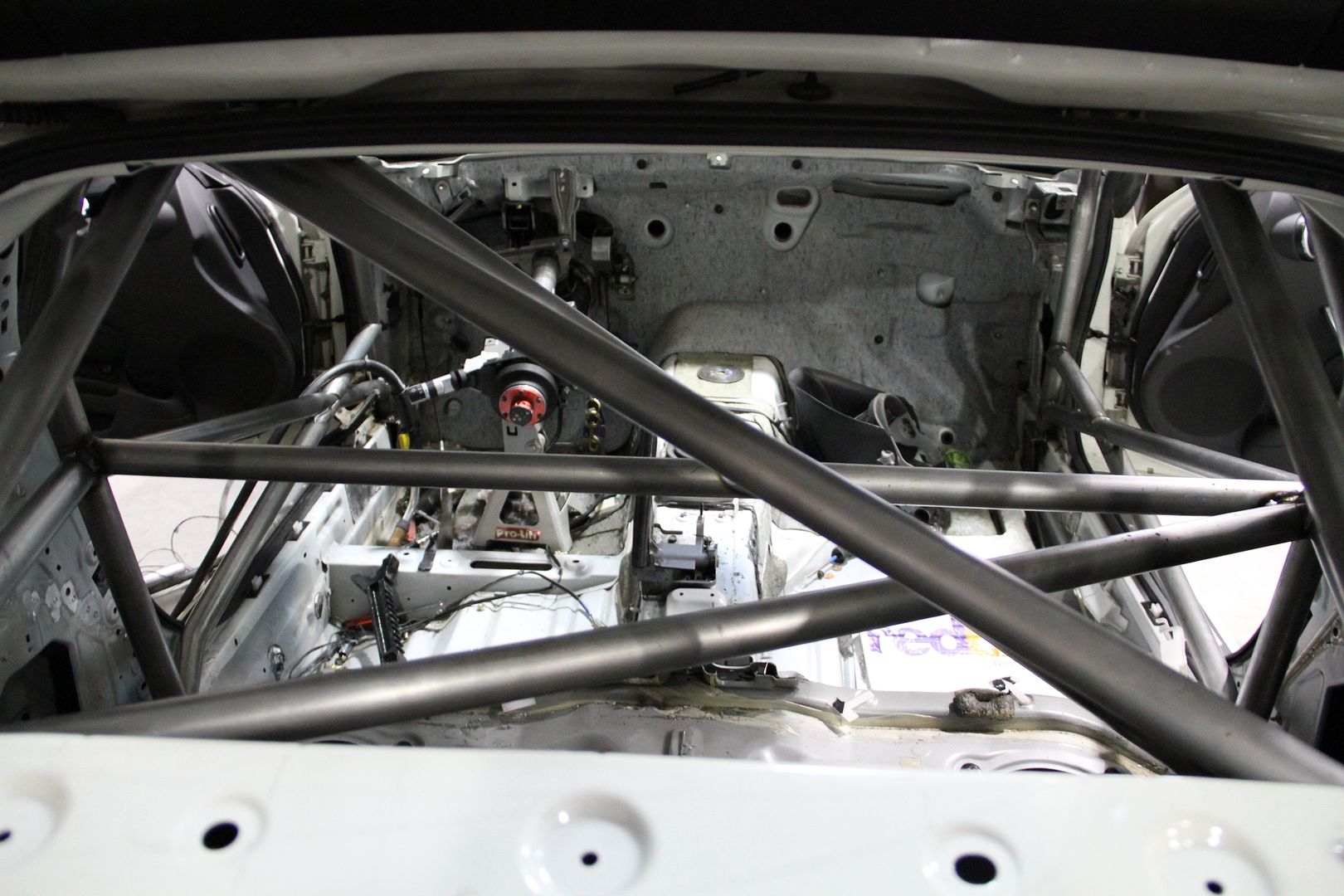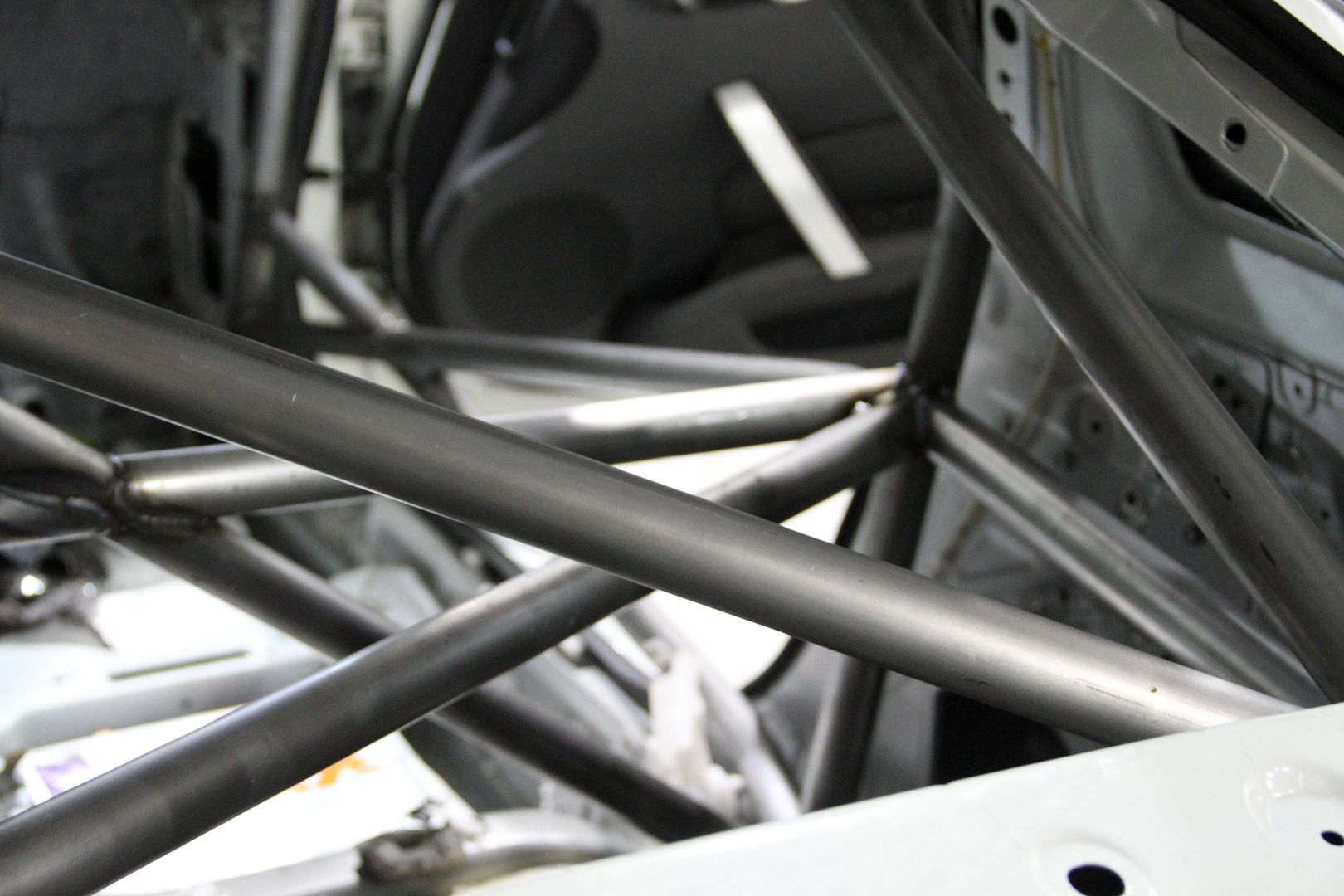 Russell really has done a good job with this cage and front tube chassis I would recommend him any day of the week..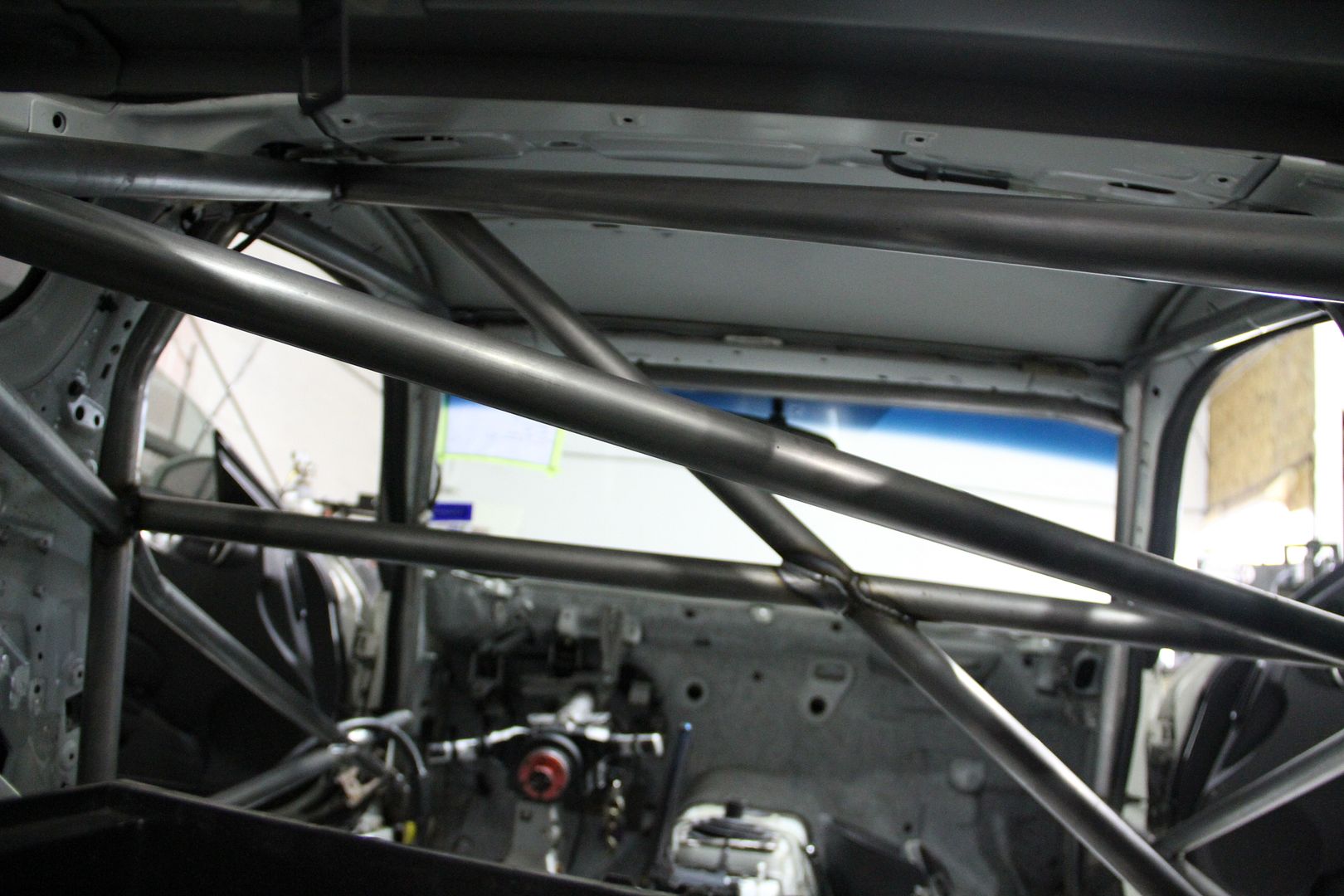 Next on the cage is pretty much doing the base plates and the front part but looks good now…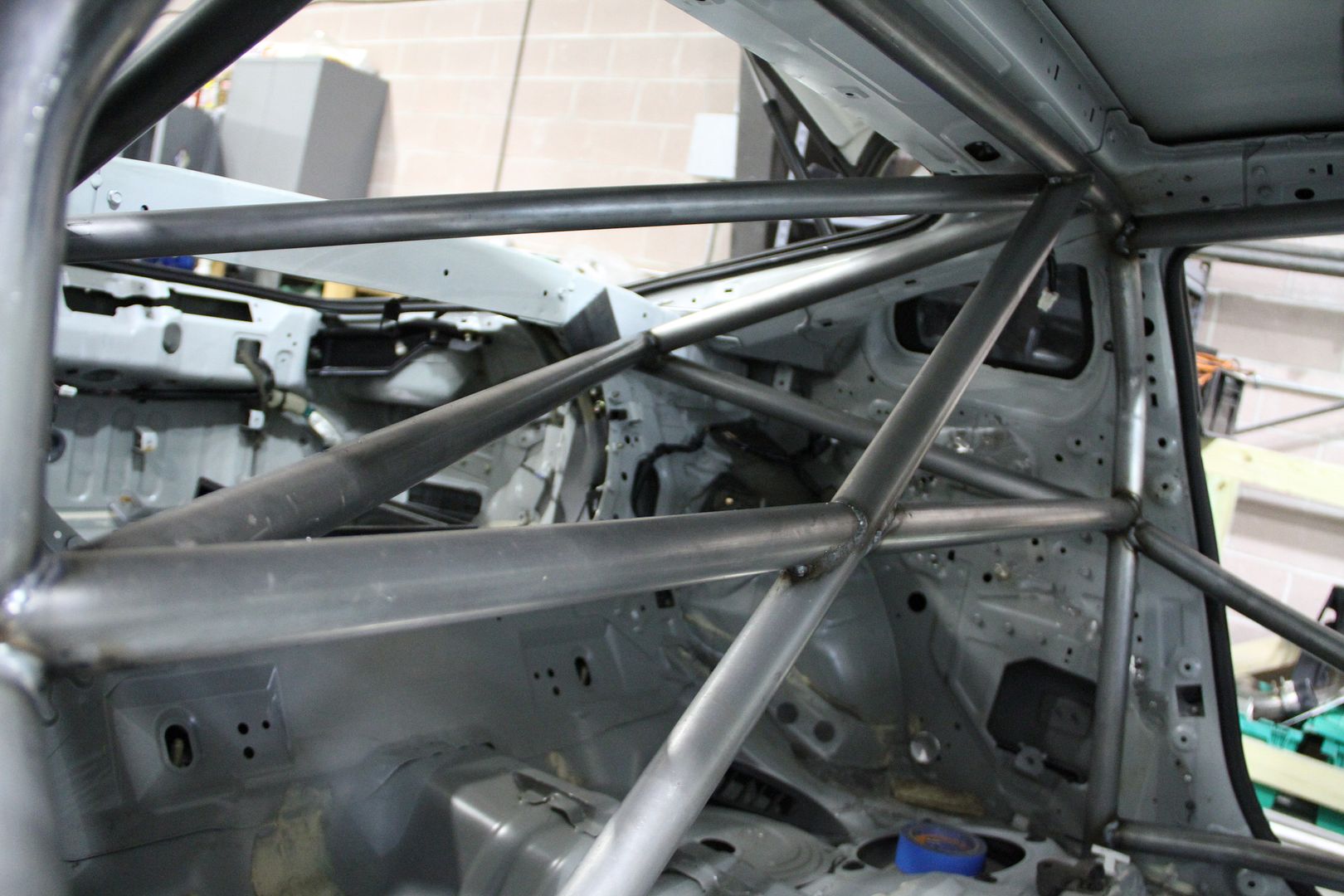 Damn that is money!!!!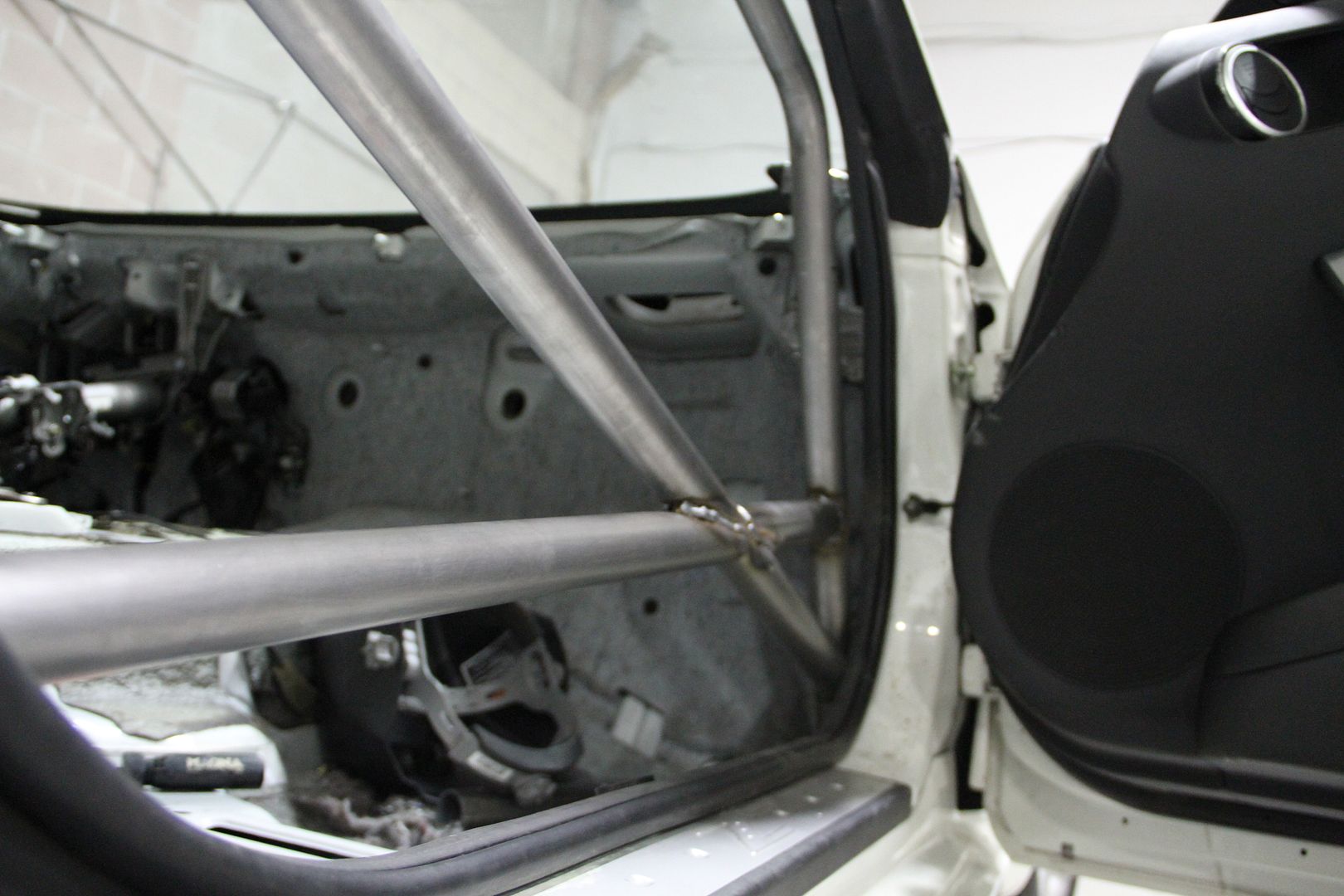 I was really glad that the door bars came out good. Was scared my big *** would not fit… but its all good..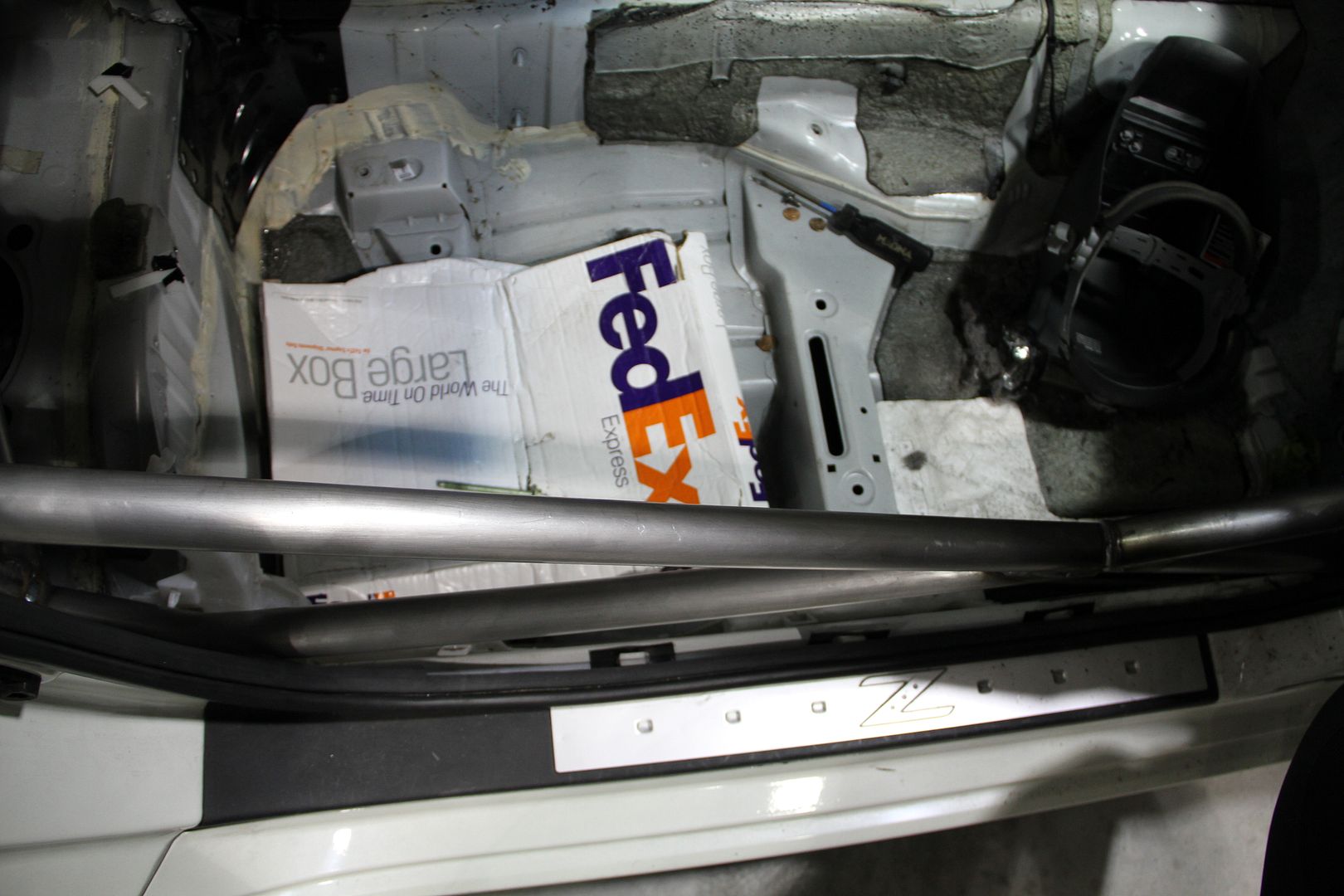 Looking good
plenty of room…
Back to the front,, looks good all put together. This is not my hood but pretty close to hit, I will have the 07 TS hood in its place.. but looks good so far..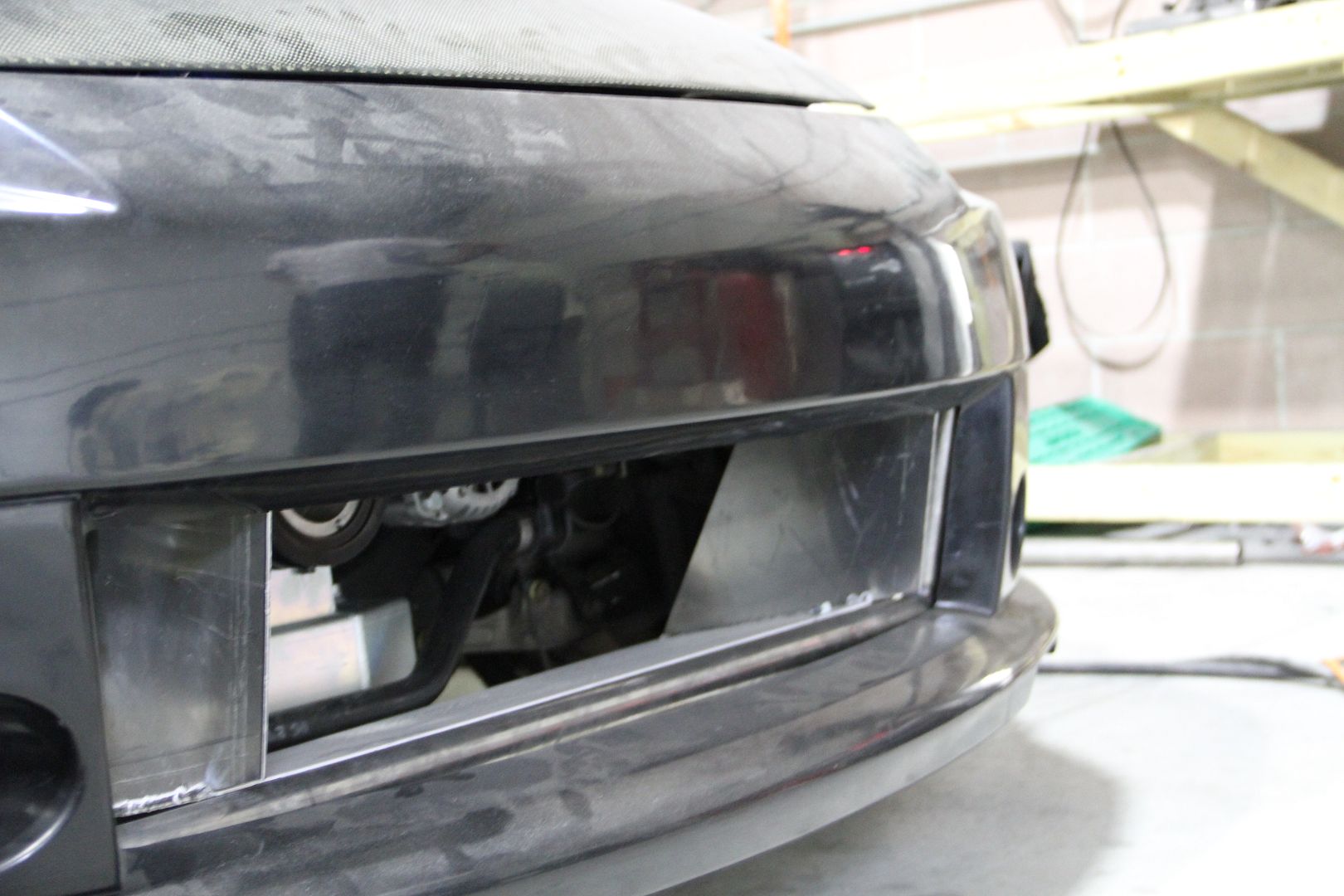 Close up of the Ducting that Russell did, looks clean.. Now should I keep that ducting Silver or paint it??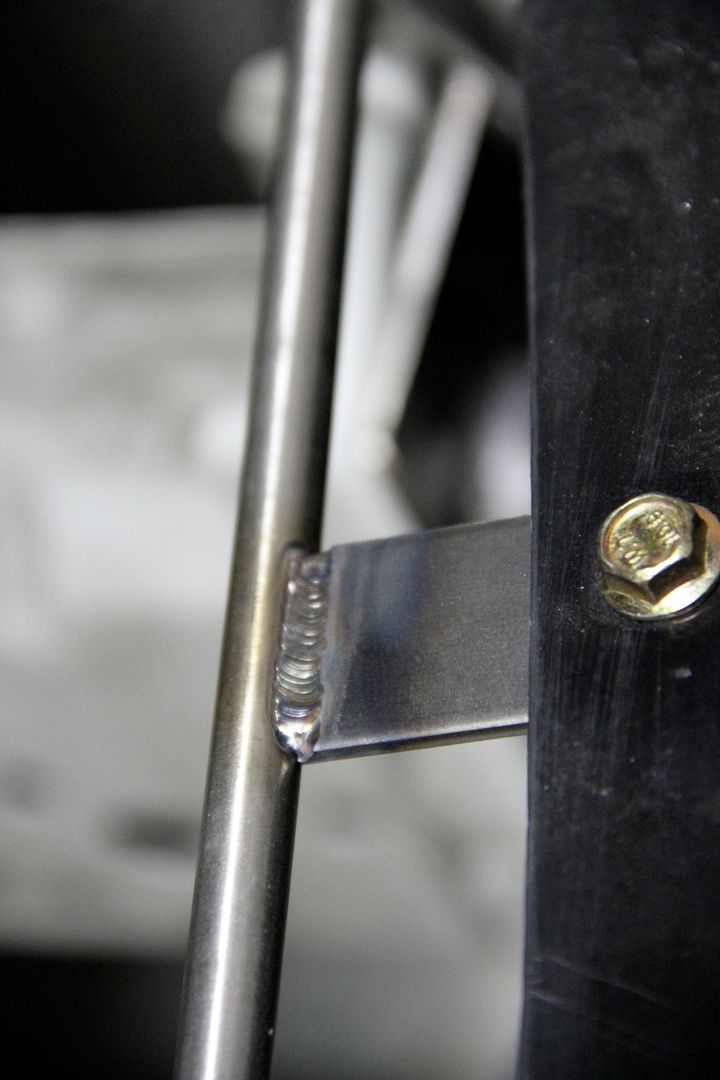 Close up of the bumper brackets,, Look at that sexy weld…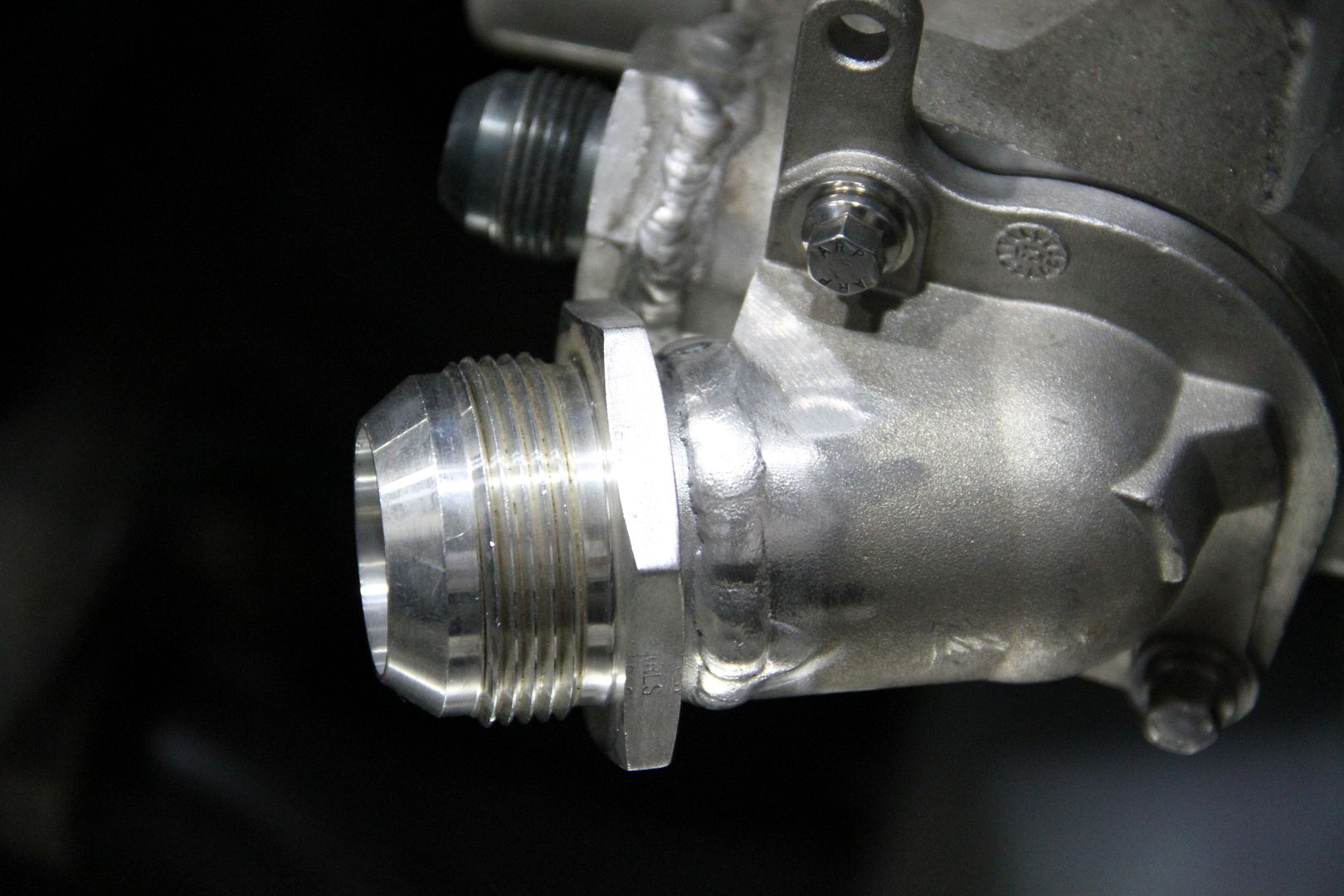 Welded up my other -20AN fitting
Clearance looks good..
Clearance looks spot on.. this is where my PS cooler is going to go..
Looking good, we still have to do the Plywood splitter so it will look pretty good with that installed.. Can't wait
Before I left I spotted this big *** turbo in a Civic pushing somewhere around 1000HP+ so crazy..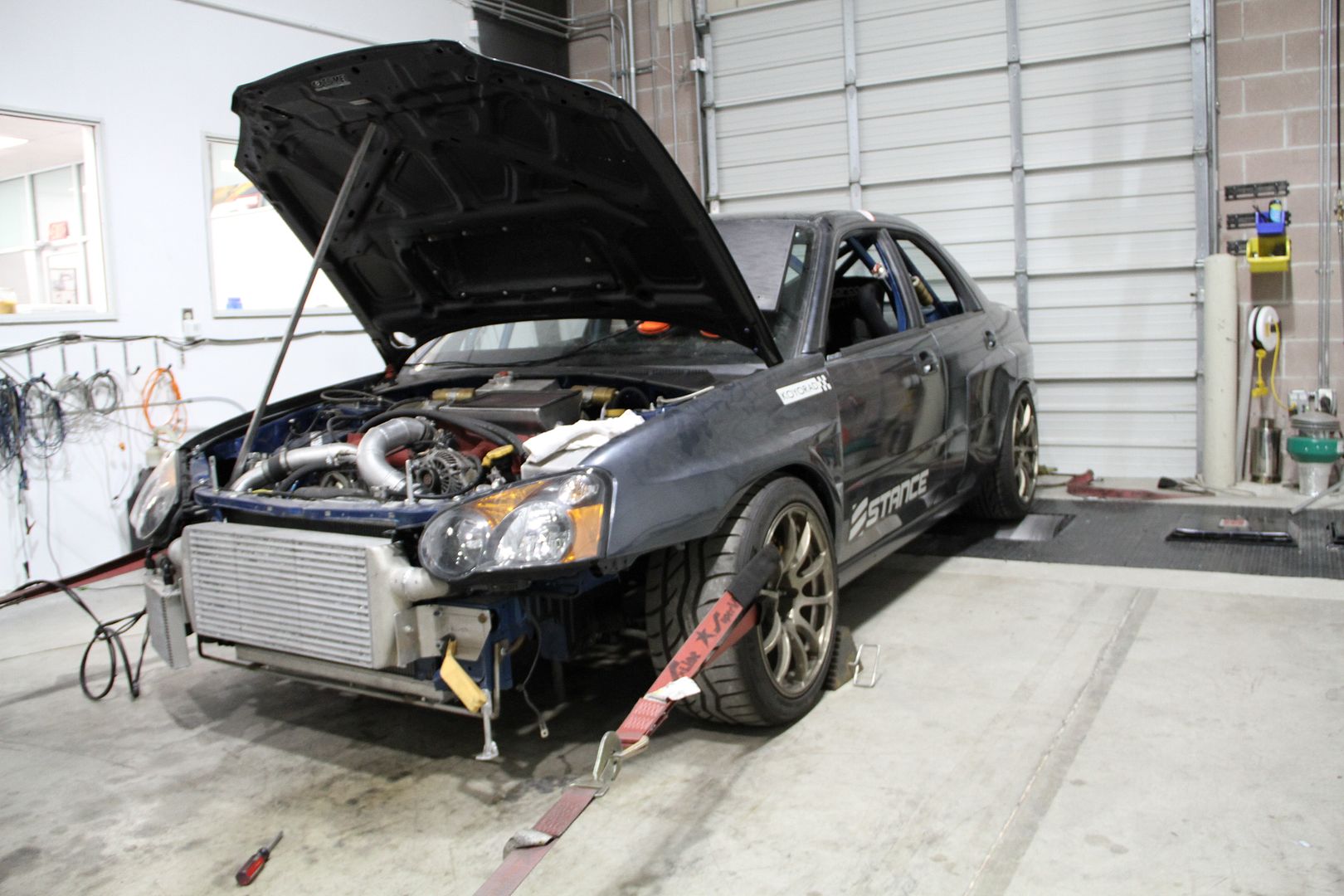 Also found Russell WRX on the dyno getting ready for this weekend Lone Star Drift series.. **** is a monster…
If you guys would like work done by Russell hit him up on his fabricated Facebook Page:HERE
Next I will have some totals up, cause some parts have come in.
NEXT WEEK: STAGE 4: Phase 4 '"Cage work and some part love"'